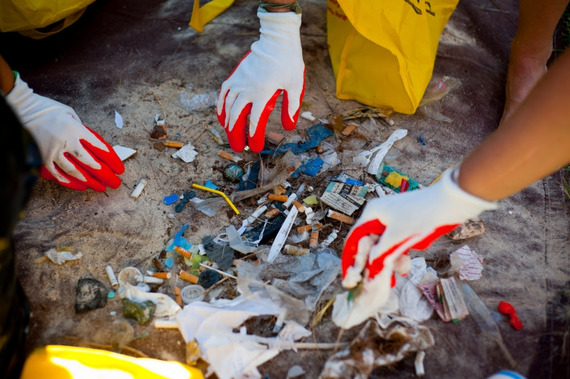 The Volvo Ocean Race ended several weeks ago, with the competitors back in port after spending 38,739 nautical miles at sea. For the record, the Abu Dhabi team won the event, followed by six other boats.
Perhaps the biggest ripple to come from this year's event will be the alarm that participants and race organizers sounded about the state of the oceans. Our Seven Seas are in bad shape and few know that better than those who just raced across those waters.
Plastics. Yes, that byword from the movie "The Graduate" has come back to haunt us. From Alicante to Cape Town, Auckland to Newport, competitors saw plenty of plastic particles, plastic bags, plastic containers in the water.
Race CEO Knut Frostad called rubbish "a big-time problem," adding that the junk was slowing down the boats.
Sailors said the worse place for debris was the Malacca Strait, which divides the Indonesian island of Sumatra from Malaysia. So much debris can be found there that Charlie Enright, the youngest skipper in this year's event, said one "could walk across that stretch of water on the trash."
During the race's stopover in Newport, Rhode Island, Frostad and Enright spoke at a summit about ocean debris and pollution. Organizers have posted a call to action video.
At the gathering in Newport, Dr. Sandra Whitehouse, senior policy advisor for the Ocean Conservancy, warned that left unchecked there will be one ton of plastic debris in the oceans for every three tons of fish by 2025.
"Marine debris is negatively affecting the oceans and oceanic life," added Volvo's Henry Stenson. "And it's clear that we all have a responsibility to help institute changes. The sailors have given us a call to action and we ignore it at our peril."
Frostad and Enright have been invited to speak at the United Nations in November about the state of the oceans. In the end, that could be the most memorable result from this year's race.
"One thing that sailing around the world does is that it makes you realize just how small our planet is," winning skipper Ian Walker said. "If we can sail all the way across the widest ocean in two to three weeks in our small boats that means the ocean isn't that big and we need to protect our seas."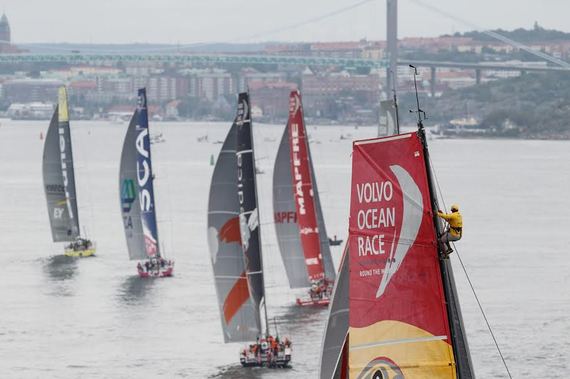 Related
Popular in the Community