The new analysis of fishing, tourism and recreation industry data comes in response to the administration's sweeping offshore drilling plan aimed at opening huge swaths of the Arctic, Atlantic and Pacific oceans to oil exploration. The proposal, part of an ongoing "energy dominance" agenda, makes available for lease roughly 90 percent of the U.S. Outer Continental Shelf.
Diane Hoskins, a campaign director at Oceana, said the main takeaway from the review is that expanding offshore drilling is not worth the risks this activity would pose to coastal communities that rely on clean, healthy oceans.
"It's time for [Interior Secretary Ryan Zinke] and Washington to listen to the millions of Americans who already made their voices heard on this issue," she said. "They're overwhelmingly saying 'no' to drilling off their coasts. And these numbers make it clear just how much is at stake."
Take, for example, Massachusetts, where commercial fishing, tourism and ocean recreation support 110,000 jobs, according to Oceana. State lawmakers there are among those urging the administration to abandon its offshore plans, noting the state's marine economy generated more than $17.3 billion in 2015.
"This puts at risk our economy, our vibrant and historic fishing industry, our tourism industry. It, of course, puts at risk our many thousands of miles of coastline in Massachusetts," state Attorney General Maura Healey told reporters at an event in Washington, D.C., late last month. "We know the devastation, having seen one too many oil spills."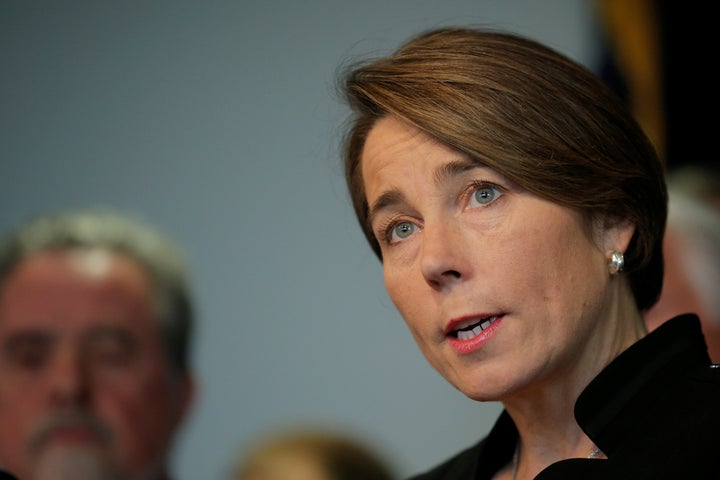 Looking at economic data and federal resource assessments, Oceana concluded that the supply of undiscovered and accessible reserves off the Atlantic, Pacific and Florida Gulf coasts would meet America's oil demands for only two years and natural gas demands for one year.
Florida, Zinke added, is "unique and its coasts are heavily reliant on tourism as an economic driver."
The seemingly arbitrary decision came just two days into a 60-day public comment period. Some wondered if Zinke would give equal weight to voices from blue states; others suggested the move was a political stunt to help get Scott elected to the Senate this year. Democratic governors, lawmakers and other officials demanded that their states also be granted waivers.
The director of the Bureau of Ocean Energy Management has since said that Zinke's announcement on social media "is not a formal action," meaning the waters off the coast of Florida are still being considered for oil and gas drilling.
Popular in the Community