"Somebody may like a Renoir, but I like a RETNA," Adam Corlin told The Huffington Post. "I like street art. I think it is beautiful, and it sends a message," he continued.
The residential art installation is located at 825 Berkeley Street, near the Brentwood-Santa Monica border. Meant to raise pro-ocean awareness for Heal The Bay, the Oceans At Risk house is covered in modern-day heiroglyphics and neon colors. "I have concerns about what is going on in the world with marine life. I just had this idea to do something, to send a message about what is happening," Corlin told The Huffington Post.
When Corlin first saw the dilapidated property it looked to him like "a big billboard." After he purchased the property, he then built it 150 4'-by-4' wood panels. The panels were painted by street artists, RISK and RETNA and then installed under tarps. To the public, the property seemed to be nothing more than a construction project.
In what looks like an homage to the Watts Towers, this "art heist," as Corlin described it, was unveiled live on KTLA when the tarps came down. To the chagrin of neighbors, camera crews began to flood the residential street. Shortly after, the Santa Monica Police arrived.
Adam Corlin, a single-father, was served by the City of Santa Monica with an order to "immediate removal of the panels," reports Heal The Bay. Failure to do so will result in $5,000 fines per day.
"They are focused on an unsafe condition, but they never even came on the property to inspect the structure," Corlin told The Huffington Post. "If there is something unsafe about it, I am happy to fix it." Adam Corlin wants to keep the installation up until September 17, 2011 -- in order to promote Coastal Clean-Up Day. At that point, he is happy to find a new home for it. "I'd love to keep it in Santa Monica," Corlin said, "I love this city."
During the Oceans At Risk house project, something larger was born. Adam Corlin and RISK have created the "At Risk Foundation," a program devoted to raising awareness for many different causes. The team wants bringing focus to the local education systems and to public art, as well as to ocean and marine life.
For more information on Oceans At Risk and the At Risk Foundation, please reference Facebook and Twitter. If you'd like to petition to the City of Santa Monica about the $5,000 daily fine please contact the offices at 310-458-8201.
All photos courtesy of Adam Corlin.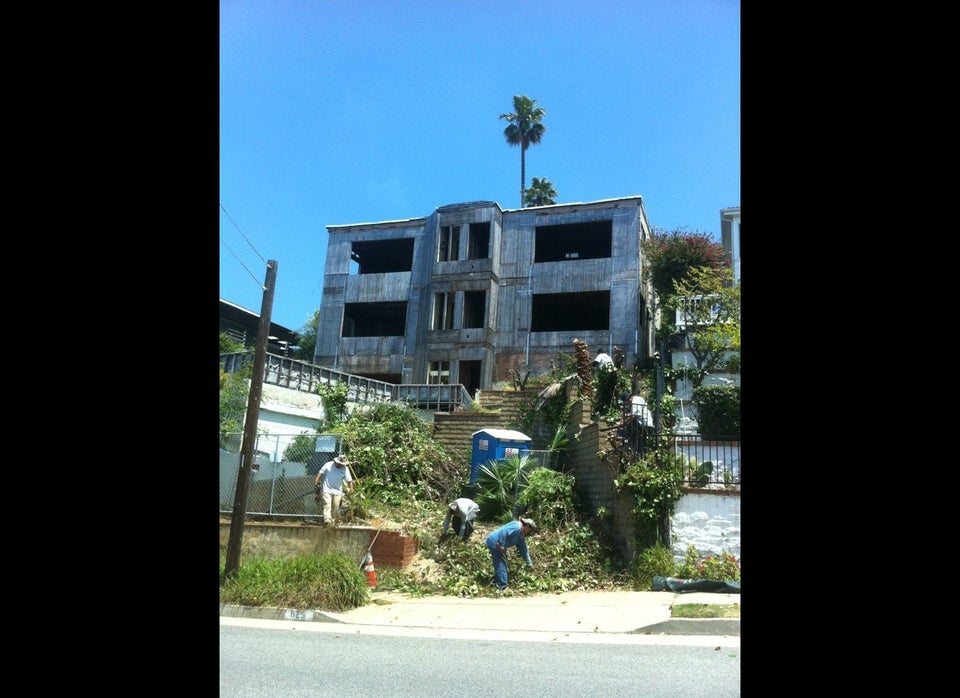 Gallery
Popular in the Community