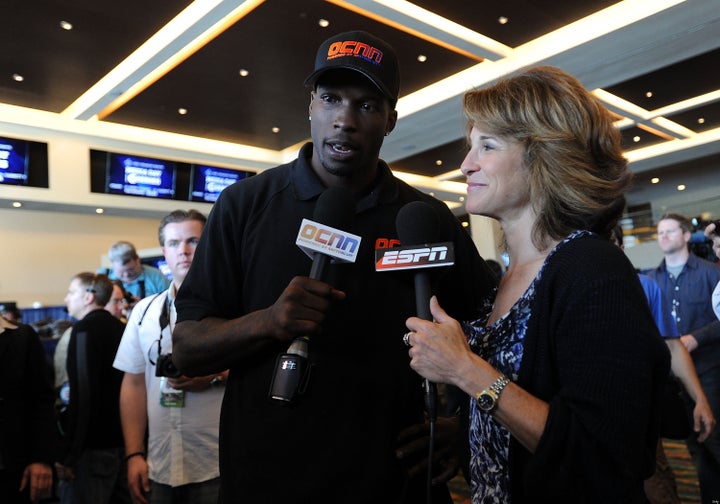 Chad Ochocinco launched the Ochocinco News Network in October as a way to be "the leak for all 32 [NFL] teams." During Super Bowl week, the Bengals receiver has finally gotten a chance to put his plan into effect.
Ochocinco was on hand during Super Bowl media day to ask questions and file reports. Suzy Kolber of ESPN covered the Pro Bowler's attempts to get scoops and break news.
The Bengal had his ups and downs, but fortunately he was prepared when Kolber asked him for his "signature out" to finish up reports. His response: "Ochocinco News Network. Where news is given and you can kiss the baby, and if you don't like us, child please." (For a primer on the terminology, watch this informative video -- some NSFW language.)
Scroll down to watch Ochocinco in action.