Way before the Hugo Awards were hijacked by the so-called Sad Puppies ― a group of mostly white men aiming to return to what they think of as the good ol' days of science fiction ― there were women and writers of color using the genre to tell stories that deviated from the happy-go-lucky norm. The Puppies may claim their campaign is hinged on divorcing politics and storytelling, but sci-fi writers have long entwined the two, sometimes simply by sharing their own personal stories of oppression.
The tribune of such writing: Octavia Butler, Hugo Award maven, MacArthur Fellowship recipient, and weaver of worlds closely resembling our own. Sometimes, Butler wrote books with optimistic visions of the future, where communities were more diverse and accepting, and genders were regarded as fluid.
But her work wasn't always idealistic; in her celebrated early novel Kindred, a black protagonist is unwillingly cast back in time to meet her ancestors, one of whom is a slave in the antebellum south. It's a bold reflection on the vividness of memory, a beloved classic, and, now, a newly adapted graphic novel.
The story lends itself well to the medium, which makes it easy for writers to contrast narration with dialogue ― what is felt, and what is said. In the below except, Margaret Weylin, a slave owner's wife, is described as amoral, but the narrator must still wordlessly tend to her needs.
That Butler is among the many writers in the science fiction community who's celebrated in spite of pushback against women writers and writers of color bodes well for the fraught genre. Now, her work can shine in another place where parity has lagged until recently. According to a 2015 survey of Comic-Con attendees, half of comic fans under 30 are women. In graphic novel format, Kindred provides a voice that can resonate with those readers.
Read an excerpt of Kindred: A Graphic Novel Adaptation by Octavia Butler, adapted by Damian Duffy, illustrated by John Jennings, published by ABRAMS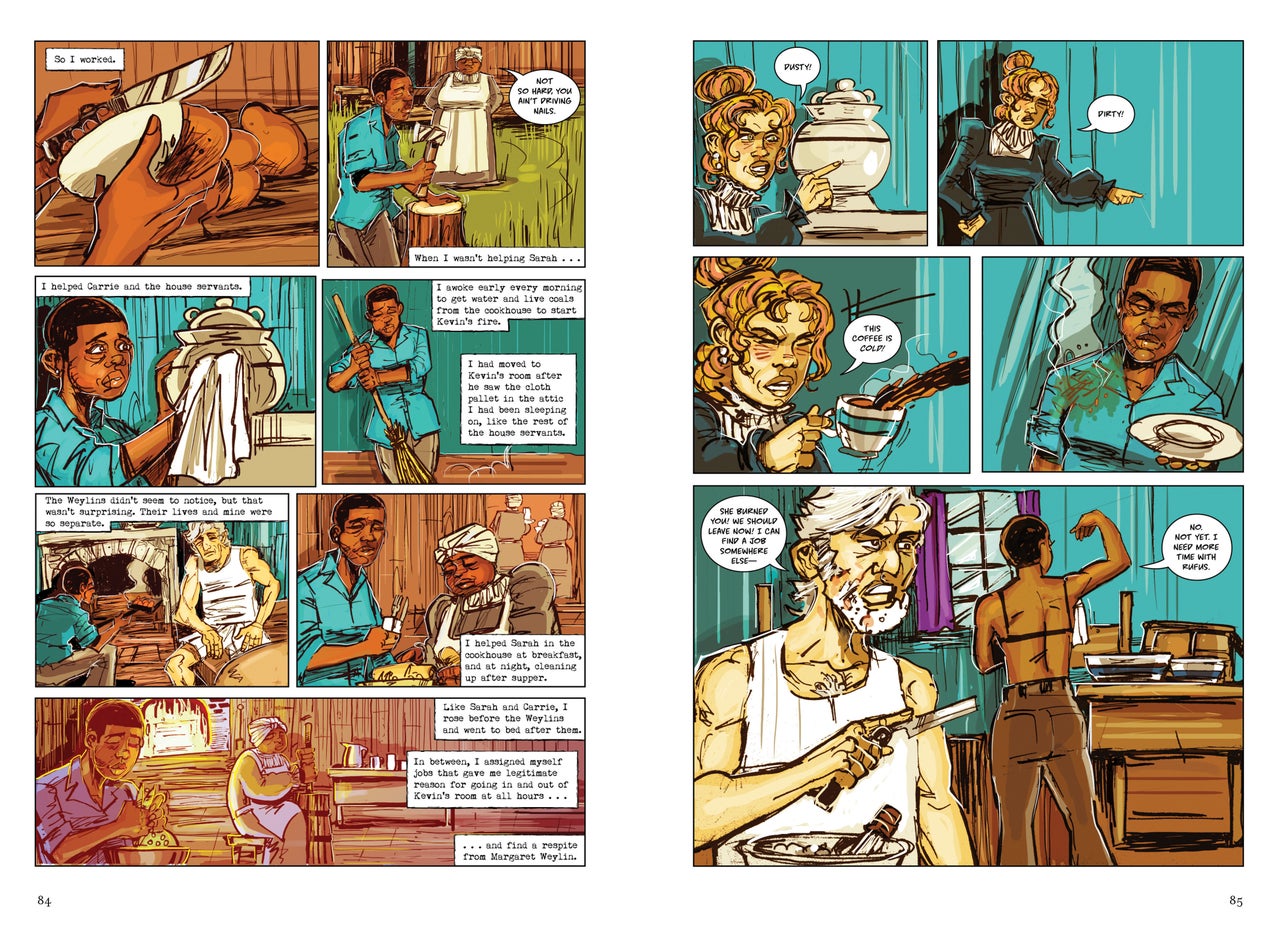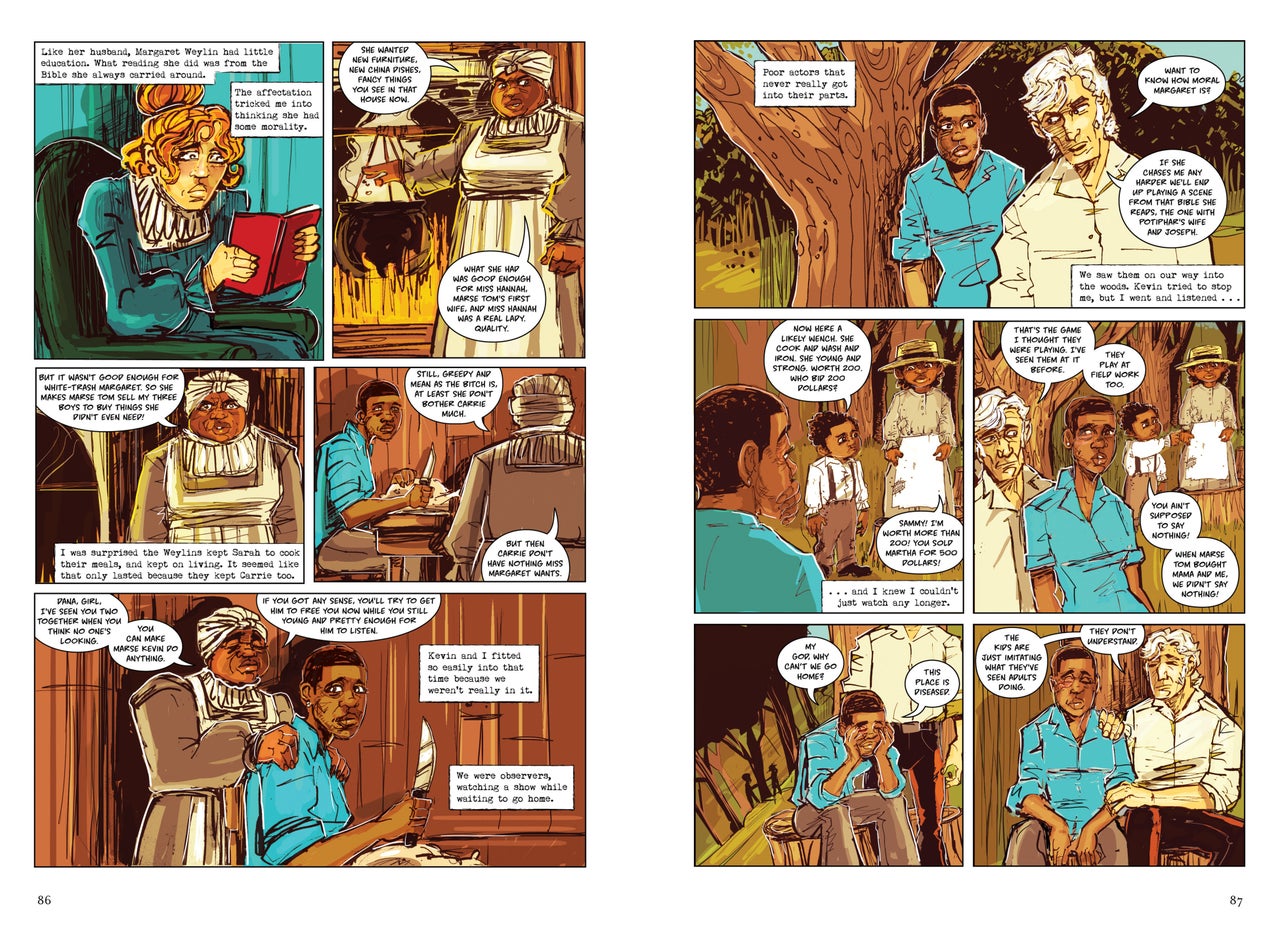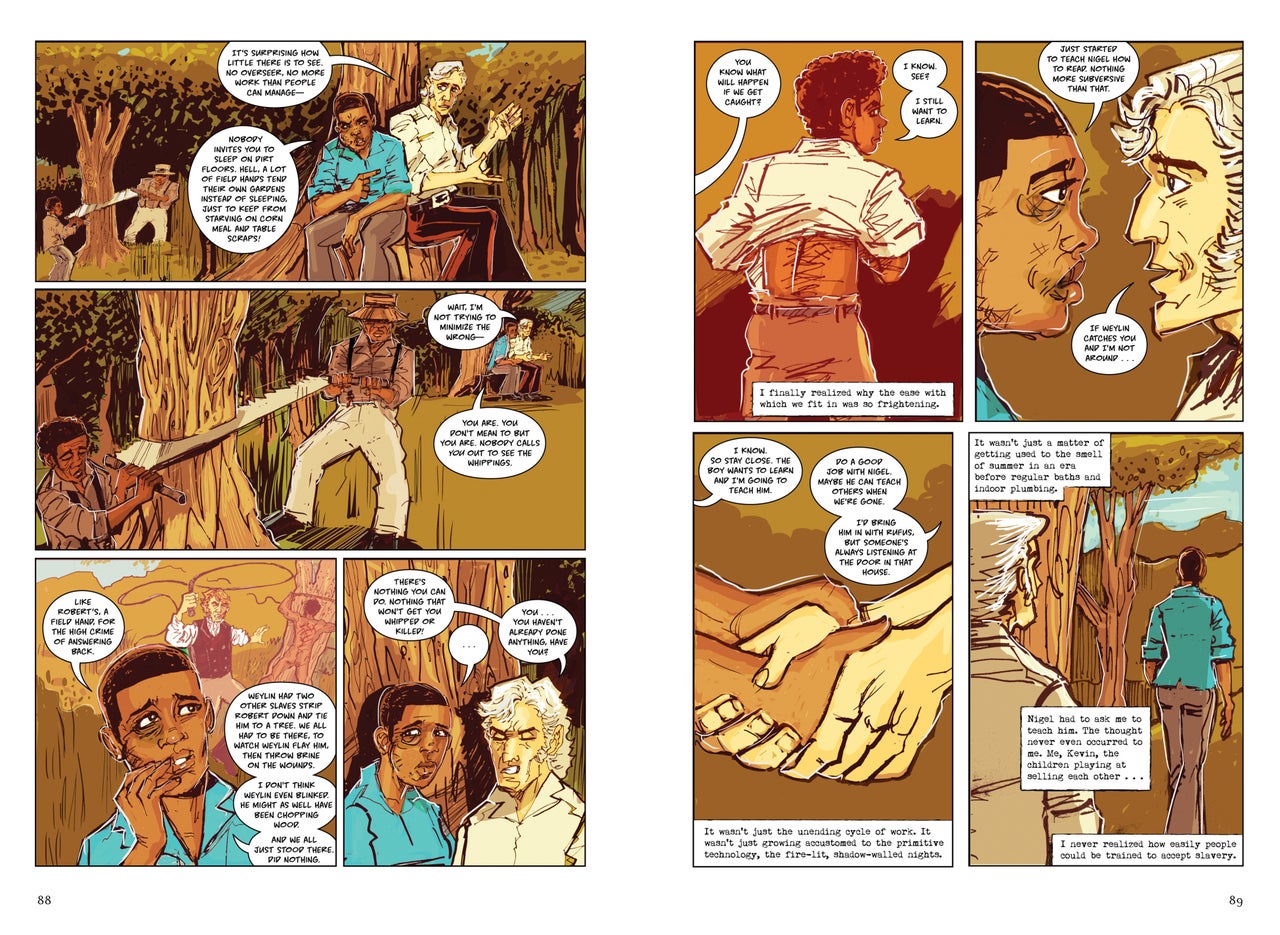 Kindred: A Graphic Novel Adaptation by Octavia Butler, adapted by Damian Duffy, and illustrated by John Jennings © Abrams ComicArts, 2016
Related
Before You Go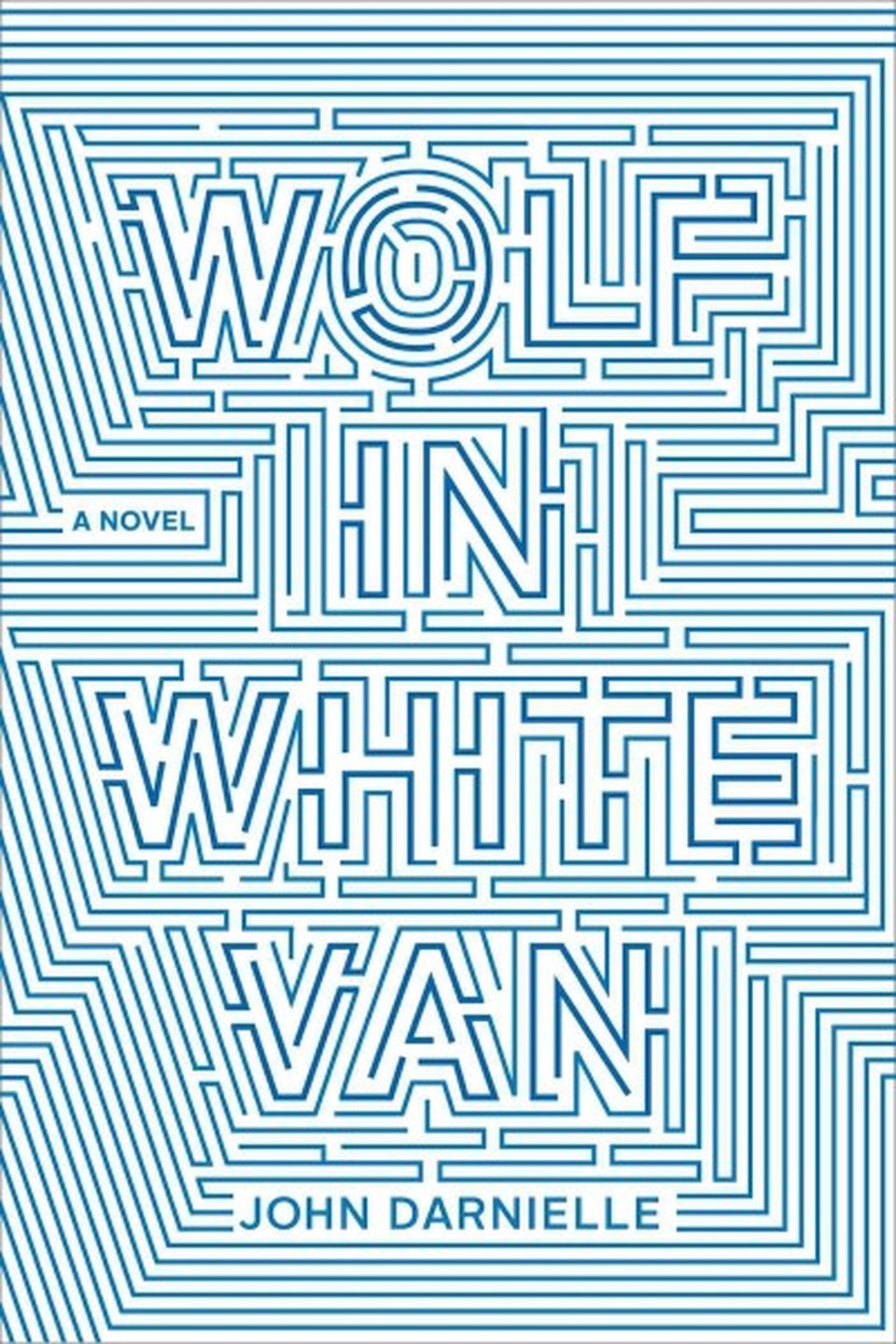 11 Great Debut Novels
Popular in the Community