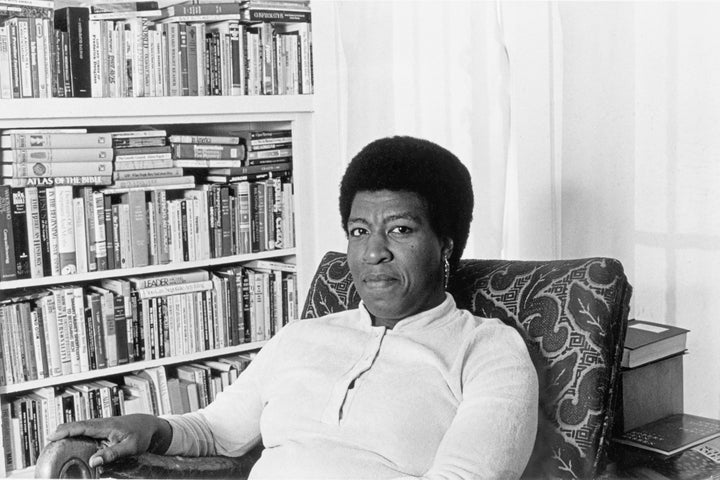 Before Octavia Butler became established as a science fiction legend, she envisioned it clearly. "I shall be a bestselling writer," she wrote on a spiral-bound notebook cover. "I will find the way to do this. So be it! See to it!"
By 1988, when Butler wrote this positive vision down, she had already published quite a few books, including her instant classic Kindred, a time-traveling adventure that explored black Americans' traumatic history of slavery. She had also won several awards, including Hugo and Nebula Awards. Still, she wasn't resting on her laurels: She had a still-grander vision to fulfill.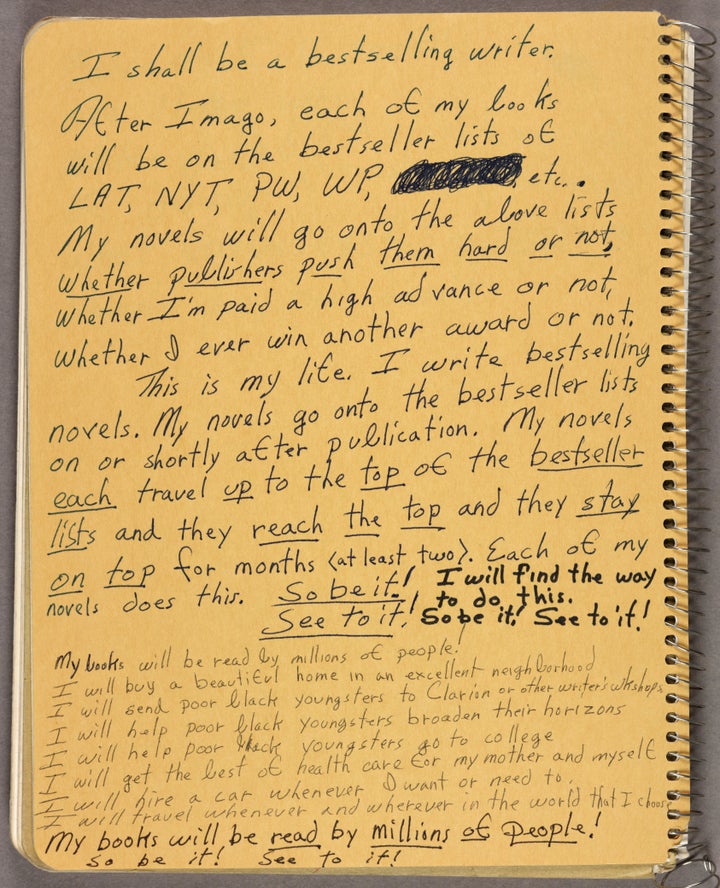 "Butler wrote self-motivational notes and affirmations throughout her career," Natalie Russell, the curator of a new exhibit of the author's personal papers, told HuffPost in an email. "She was very interested in the mind and its power ... While I can't speak comprehensively, I cannot think of notes like these in another writer's archive."
After Butler died in 2006, her papers went to the Huntington Library in San Marino, California. Now the library has a curated show of the author's effects, "Octavia Butler: Telling My Stories," on view now, which traces her life and groundbreaking career. The exhibition highlights her encouraging notes to herself, along with journal entries, chapter drafts, photos and first editions that provide a glimpse inside the world of an indomitable woman with an unfailing drive to succeed.
As a black woman born in 1947, Butler had a particularly thorny path to navigate to literary stardom. She found a community in the science fiction genre, including Harlan Ellison, a successful sci-fi author who recommended she attend the Clarion Science Fiction and Fantasy Writers' Workshop early in her career, but science fiction, as a field, was no less dominated by white men than any other at the time.
"She recognized some of the unique challenges she faced," Russell told HuffPost, citing a journal entry in which Butler wrote, "Should a woman who is black have to spend her writing life wondering whether the praise or criticism she is receiving comes because of her sex, or her color, or because her work is deserving of it?" But Butler had decided early on that she wanted to be a sci-fi writer, and she remained focused on her goal despite years of rejections, uninspiring day jobs and even self-doubt.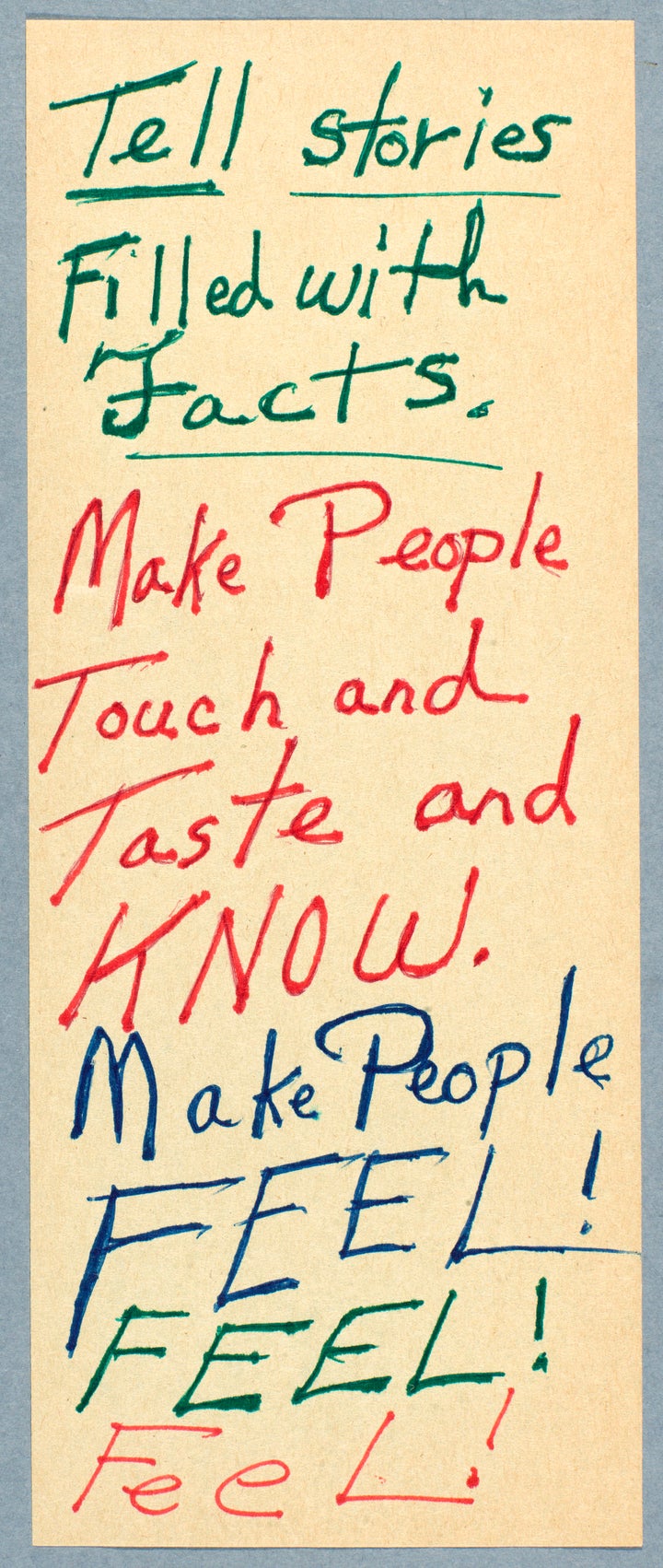 According to Russell, it was her own personal tussles with writer's block and self-questioning that were hardest for Butler. "Her self-doubt always seems internal, not a result of societal expectations," she told HuffPost. "Similarly her motivation seems entirely fueled from within."
And the form it often took ― peppy notes Butler wrote to encourage herself ― might look familiar to proponents of self-help methods like positive thinking and the law of attraction. "I believe she read some self-help books when she was young and found there certain practices which she utilized her whole life," explained Russell. Her notes contained self-exhortations to improve her craft ― "Make people feel! Feel! Feel!" exclaims one ― as well as clear, detailed visions of the career she would build, stated as future facts rather than dreams or desires. "[E]ach of my books will be on the bestseller lists of LAT, NYT, PW, WP, etc. My novels will go on the above lists whether publishers push them hard or not, whether I'm paid a high advance or not, whether I ever win another award or not," she wrote. "My books will be read by millions of people!"
Butler's clearly delineated goals went beyond achieving milestones in her own career; though she resisted defining herself as a black woman writer, she recognized the hurdles she'd overcome and sought to lift others up with her. "I will send poor black writers to Clarion or other writer's workshops," she affirmed in her 1988 note. "I will help poor black youngsters broaden their horizons."
Just 58 when she died, unexpectedly, outside her home in Lake Forest Park, Washington, Butler had already achieved many of the goals she laid out for herself so carefully. "Her mind was so clearly constantly active, buzzing with a multitude of interests, analyzing and distilling and questioning, and funneling it all into her fiction," said Russell. "It becomes no surprise that her novels address our human triumphs and failings so realistically." Nor is it any surprise that appreciation for her genius, and her determined optimism, continues to grow to this day.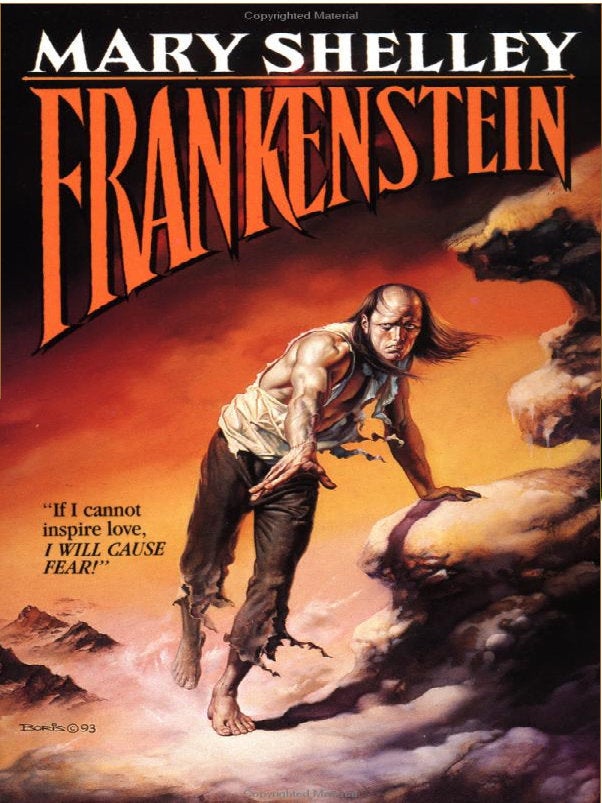 Science Fiction Books You Need To Read
Popular in the Community