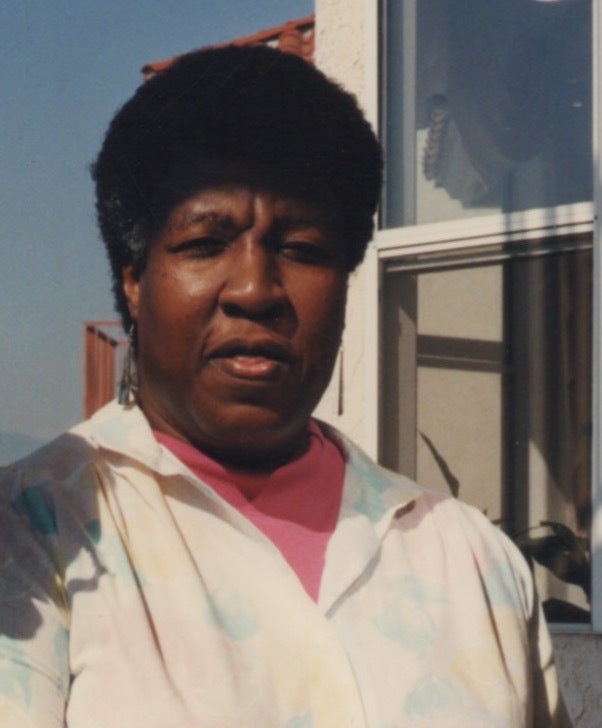 My buddy Octavia Butler has a full-scape fabulous headshot plastered on the entrance wall of The Huntington Library, Art Collections and Botanical Gardens, in San Marino, Calif.
"She did it," was all I could say — and I said it out loud as I crossed the parking lot.
I was there for the press preview of "Octavia E. Butler: Telling My Stories," an exhibit exploring the life and work of this celebrated science fiction author.
I got goose bumps that were just like the ones that I experienced the day, a few years ago, when I passed by Pasadena City College during Black History Month and I spotted a huge banner with her photo flying above the trees, along with those of other African American alumni who'd made a mark on history. Her banner is, now, always flying with other famous former students representing all ethnic groups.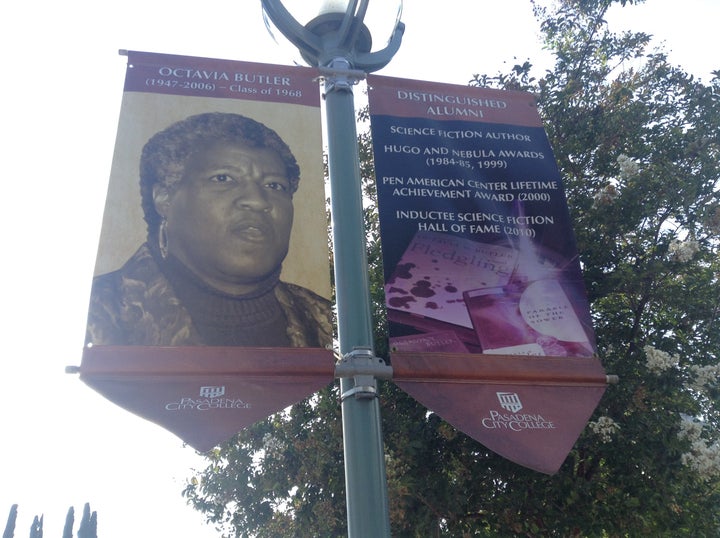 Octavia E. Butler was just a person. She was pretty much like anyone else you'd encounter at the bus stop, the dollar store, the thrift store or in line at the local post office.
Well, there's a major exception to her being like anyone else; Octavia was a genius as recognized by her being awarded the 1995 MacArthur Genius Fellowship Award for fiction.
Octavia presented herself in a manner that said "ordinary." However, she was extraordinary.
At 4 years old, Octavia says she was telling herself stories, what some people might call daydreaming.
At the age of 10, she was writing stories, many of which she kept and I suspect were among the "two four-drawer file cabinets and 35 large cartons" delivered to the Huntington after her death in 2006.
It was one of those early morning telephone calls — maybe some would call it a late night call since it was still dark — when the voice of our mutual friend said matter-of-factly, "She has passed away."
Octavia E. Butler passed away at the age of 58. Only a week or so before she had mentioned to me that she was having trouble with her medications.
And so our friendship that began in 1967 in Southern California at Pasadena City College, where I met this shy and humble genius, moved into the land of memories.
I was often in her company at her home where the Afro Relations Club meetings were held. She was secretary and I a member of the organization that worked to promote understanding between African and African American students and to foster positive relationships.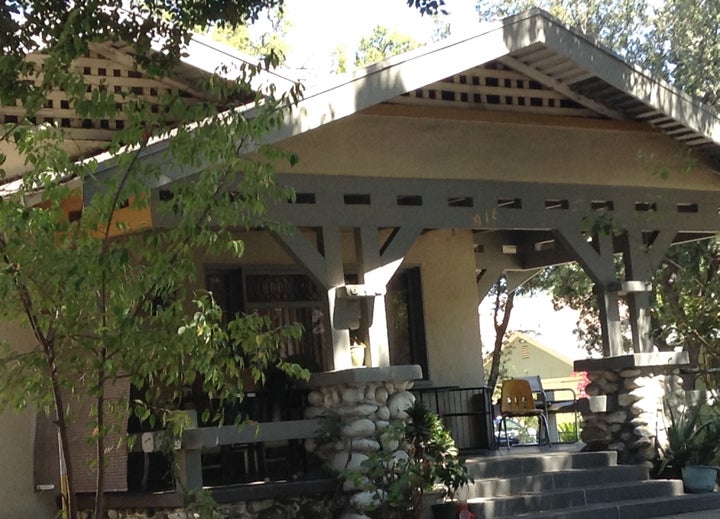 She Didn't Talk About Herself
Back then I had no idea that she was a writer; she never made such an announcement. For me, I was getting C-minus grades in my English class for writing what the teacher assistant continually scribbled on my papers: "You write about trite things —grow up," she would also tell me this in meetings with her.
John Appiah, a Ghanian student who founded the club and was president, says he, like me, had no idea that his secretary was a prolific writer.
Octavia was, as I saw her, another one of us Black junior college students, in a time of out-front American racial turmoil, trying to make sense of our existence in this land that didn't feel quite like our home.
And then, it seems, she was suddenly all over the place. Book after book was being published.
Instead of the low-wage jobs she had taken, getting up early to punch the clock so she would have time to write, by the late 1970s she was able to pay her rent and buy food and a monthly bus pass (and more) from her earnings as an author.
What, way beyond her literary genius, made Octavia so special was her ability to see herself as an everyday person. "It's just me," she would frequently say to me when I would write an opinion column about her — trite stuff perhaps — according to the teacher assistant back at PCC.
When she garnered the MacArthur Genius Award in 1995 she pretty much said the same thing.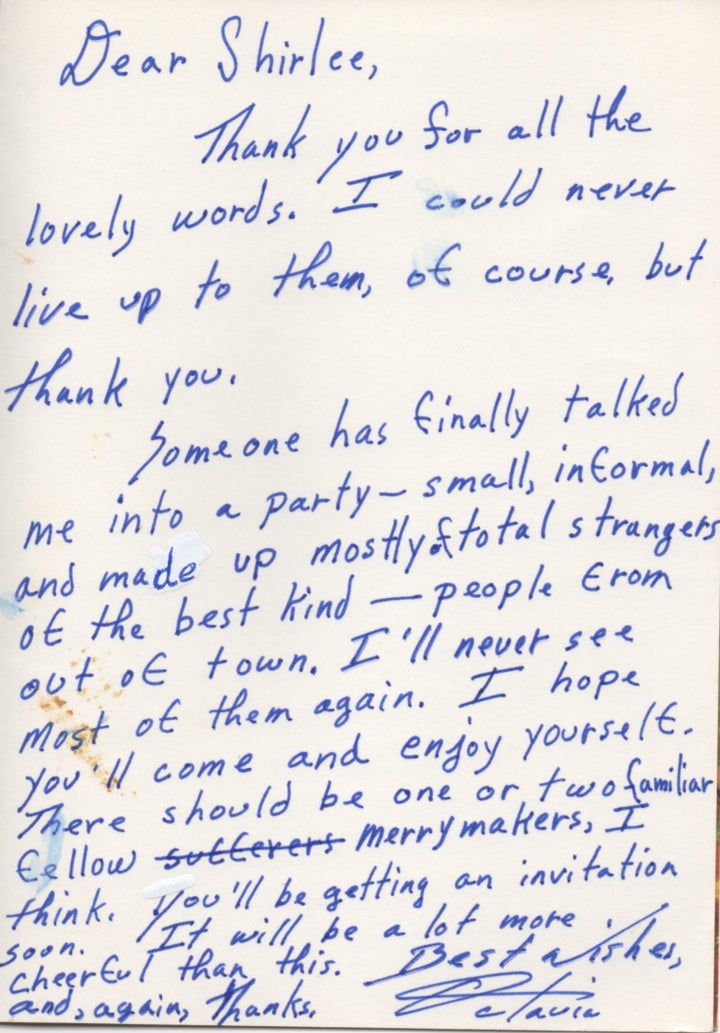 Not much fanfare at that event — Octavia would have been quite uncomfortable with a lot of goings-on.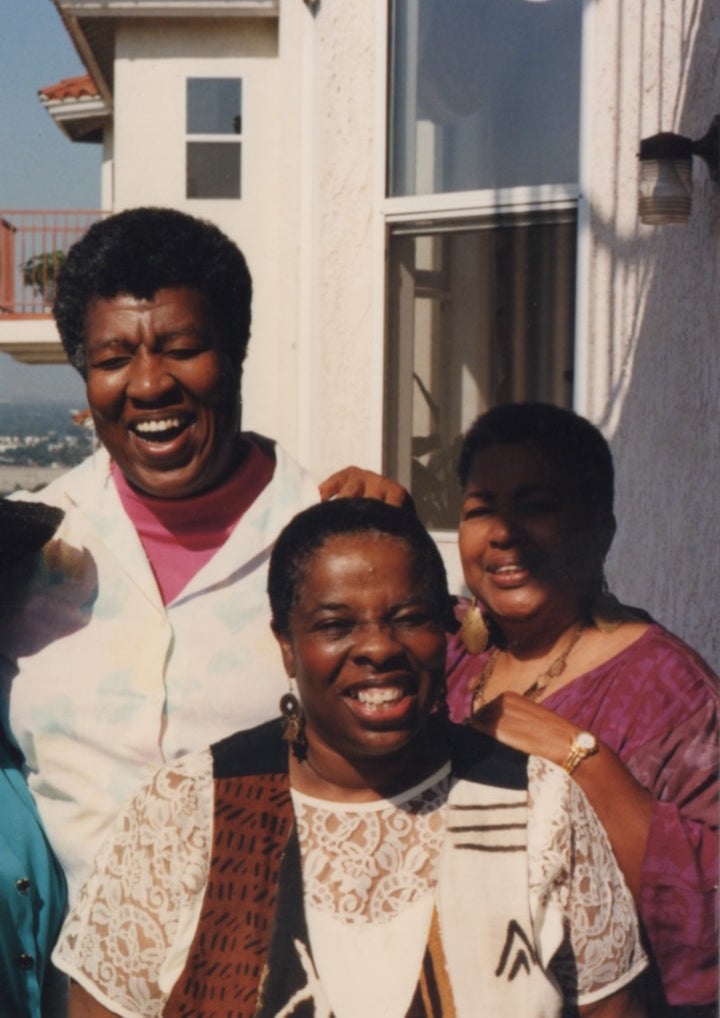 Donna Oliver, friend of Octavia's since kindergarten, says "she was very humble, shy and always low-key." Oliver quickly added, in what turned out to be an utterance quite similar to mine when she saw Octavia's picture on the wall at The Huntington when she parked her car, "You go girl" she shouted.
Oliver well remembers the pink notebook Octavia kept her writings in during their elementary school years — it is part of the exhibit.
One of Octavia's handwritten notes to herself, that is on display, declares, " I will be a famous author. . . "
Serious but humorous is how both Oliver and I describe Octavia, the wonderful person I was so privileged to know.
What Was Special About Her Childhood?
In 1995, as a guest on my syndicated Pasadena-based cable television show, "Talk About Parenting with Shirlee Smith," Octavia shared her childhood experiences that influenced her creative genius. Of course she didn't call it that — these are my words — she just called it her childhood.
"My mother read to me when she came home after she had worked all day," Octavia told the studio audience and television viewers. She went on to talk about being hooked on books and her mother leading her into reading the books herself.
Octavia talked about the influence parents have when it comes to steering their children in a direction that supports the interest of the child and not the interest of the parent.
She revealed her humorous side when she detailed the punishment she received from her mother for ruining her shoes, and how she turned the "you're in trouble" into a moment of revelation; a time-out, she discovered, actually was a time for daydreaming and for making up stories.
The Literary Genius
Natalie Russell, assistant curator of literary manuscripts at The Huntington and curator of the exhibition, reports, "By the time the collection had been processed and catalogued, more than 40 scholars were asking to get access to it. In the past two years, it has been used nearly 1,300 times — or roughly 15 times per week, making it one of the most actively researched archives at The Huntington."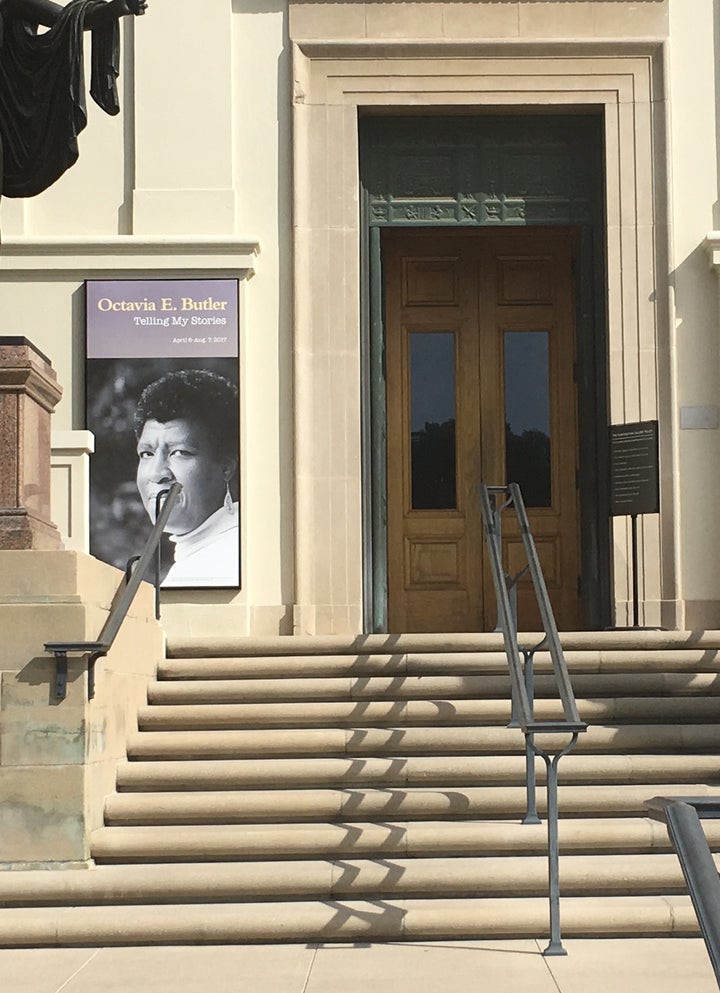 Butler's Published Works
Patternmaster (1976); Survivor (1978); Kindred (1979); Wildseed (1980); Clay's Ark (1984); Blood Child (1985); The Evening and the Morning (1987); Fledgling (1985); Dawn (1987); Adult Rites (1988); Imago (1989); Mind of My Mind (1991); Parable of The Sower (1993); Parable of the Talents (1998); Fledgling (2005).
Butler's Awards
MacArthur Fellowship Genius Award — fiction (1995); Nebula Award — Best Novel — Parable of the Sowers (2000); Hugo Award — Best Short Story —Blood Child (1984); Hugo Award — Best Novelette — Bloodchild (1985).
Learn More
View Octavia discussing her childhood on Talk About Parenting with Shirlee Smith Classics airing on Pasadena Media Network. Contact station for airdates and times.
Related
Popular in the Community