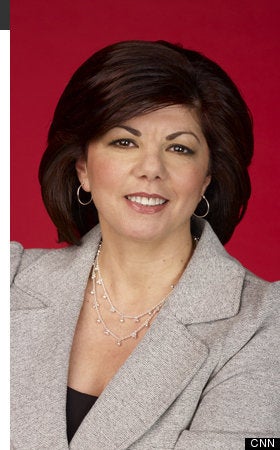 Nasr, CNN's Senior Editor of Middle East affairs, mourned the passing of Hezbollah leader Sayyed Mohammad Hussein Fadlallah, calling Fadlallah "One of Hezbollah's giants I respect a lot."
In an internal memo, CNN executive Parisa Khosravi discusses Nasr's abrupt exit:
From Parisa Khosravi - SVP CNN International Newsgathering

I had a conversation with Octavia this morning and I want to share with you that we have decided that she will be leaving the company. As you know, her tweet over the weekend created a wide reaction. As she has stated in her blog on CNN.com, she fully accepts that she should not have made such a simplistic comment without any context whatsoever. However, at this point, we believe that her credibility in her position as senior editor for Middle Eastern affairs has been compromised going forward.

As a colleague and friend we're going to miss seeing Octavia everyday. She has been an extremely dedicated and committed part of our team. We thank Octavia for all of her hard work and we certainly wish her all the best.
Parisa.
Nasr's controversial tweet below:
Despite the fact that the United States has designated Hezbollah a terrorist group, Nasr attempted to explain her "respect" for Fadlallah by citing his "contrarian and pioneering stand among Shia clerics on woman's rights," such as his opposition to "honor killing" and other extremist abuse of women.
"It was an error of judgment for me to write such a simplistic comment and I'm sorry because it conveyed that I supported Fadlallah's life's work," Nasr wrote. "That's not the case at all."
Nasr had been with CNN for 20 years.
Calling all HuffPost superfans!
Sign up for membership to become a founding member and help shape HuffPost's next chapter