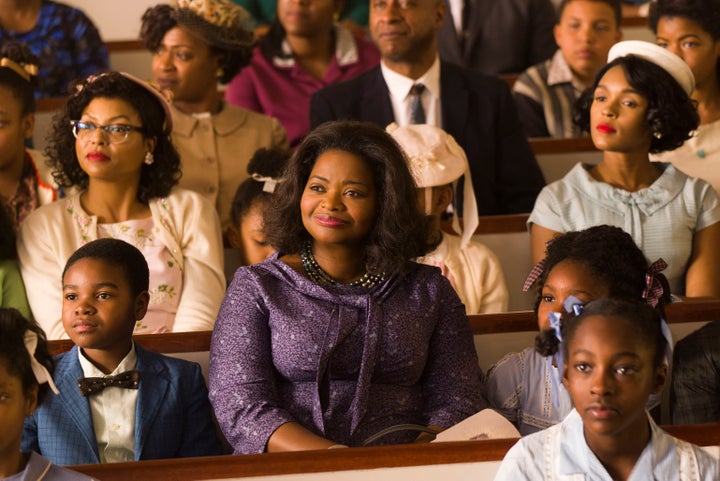 Days on movie sets are long ― even longer when they're spent wearing constricting period garb. Just ask the cast of "Hidden Figures."
The costumes in Theodore Melfi's charming biopic about three black women who crunched the calculations NASA needed to send American astronauts to space may not seem as stuffy as, say, a regal Elizabethan drama. But Octavia Spencer told The Huffington Post that the actresses, opting for historical accuracy, donned girdles underneath the nice dresses and heels that working women were expected to wear in the 1960s. (Until the late '60s, it was considered vulgar and immodest for women to go without girdles.) Throughout the warm shoot in Atlanta last year, the garments felt more and more compressing, resulting in what became known as "Girdlegate."
When Spencer arrived for the first rehearsal, co-stars Taraji P. Henson and Janelle Monáe were decked out in clothes similar to their costumes. Knowing she'd be "bound" to designer Renee Ehrlich Kalfus' wardrobe choices soon enough, Spencer chose a more freeing ensemble of jeans, a T-shirt and flip-flops.
Spencer chose well. Later in the shoot, the actress shared a crammed day of scenes with Kirsten Dunst, who plays the strict supervisor sometimes at odds with Spencer's Dorothy Vaughn, a skilled mathematician fighting for the promotion she deserves. Beneath snug dresses, Spencer and Dunst sported their typical girdles. Lunch that afternoon was Asian food. Anyone who's had a few too many servings of chow mein and General Tso's chicken knows the sodium levels are often unkind to waistlines.
The meal made Spencer and Dunst swell. Cue Girdlegate, which had them panicking about getting through the rest of the day.
"It was literally right after lunch and I'm thinking, 'I'm not going to be able to work,'" Spencer recalled, laughing at the memory. "And then Kirsten got sick, I got sick."
Spencer did what any modern woman should: She decided enough was enough.
"I just finally had a moment: 'I'm not wearing a girdle! I'm just not doing it,'" Spencer declared, to which Melfi responded, "You don't have to wear the girdle! Why are you wearing a girdle?'"
So, Spencer and Dunst ripped off the undergarments and never wore them again. Girdlegate solved. Thanks, craft service.
"It was so funny, because [he was] like, 'No, nobody has to wear a girdle,'" Spencer said, referring to Melfi. "I was like, 'I love him for that.'"
"Hidden Figures" is now open in limited release. It opens nationwide Jan. 6.
Support HuffPost
The Stakes Have Never Been Higher
Before You Go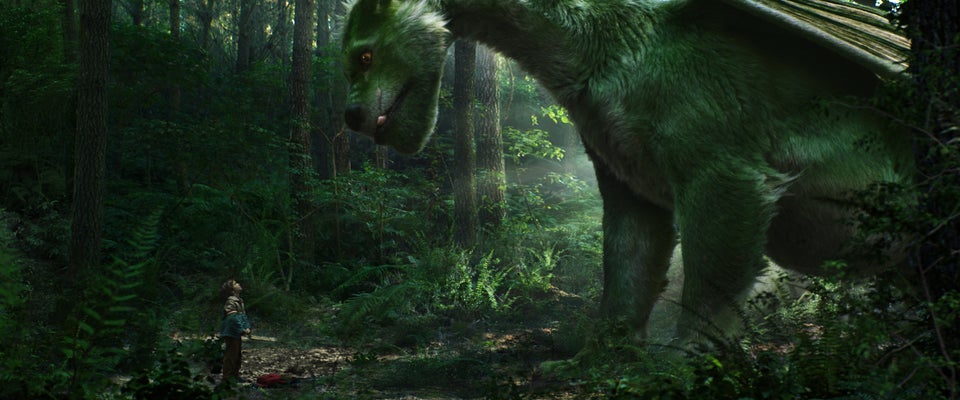 The 21 Best Movies Of 2016
Popular in the Community