The "Hidden Figures" actress appeared on "The Ellen DeGeneres Show" on Wednesday and spoke to the talk show host about her outfit ― and the lack of shape-wear beneath it.
"I don't think I've ever been to an awards show and had as much fun as I did this past time. I chose to wear a tuxedo and in doing that, I was able to be freer," Spencer said while making a funny face, drawing laughs from the audience. "Less underwear. A lot less underwear."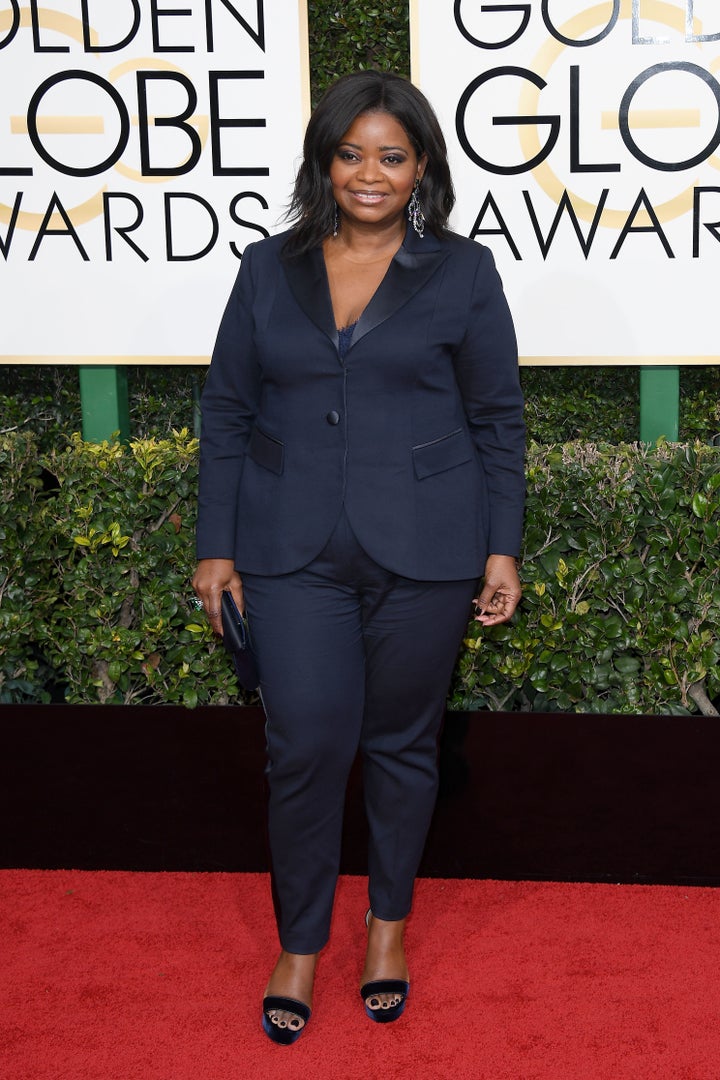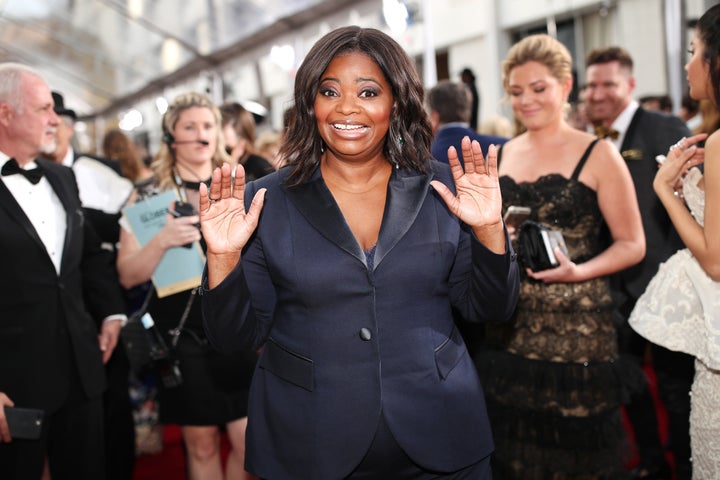 The actress said that everyone told her she looked "radiant," which they assumed was because of her movie dominating the box office and overtaking "Rogue One" for the top spot. Not so, said Spencer, again crediting her lack of undergarments and the menswear-inspired outfit she wore.
"More women need to say, 'You know what? We're going to wear the pantsuit," she said.
Fellow Golden Globes attendee Evan Rachel Wood would agree. The "Westworld" actress showed up to the awards show in a custom suit by Altuzarra and explained why she chose the outfit over a dress.
"This is my third nomination and I've been to the Globes six times, and I've worn a dress every time," Wood told Ryan Seacrest on the red carpet. "And I love dresses, I'm not trying to protest dresses, but I wanted to make sure that young girls and women knew they aren't a requirement. And that you don't have to wear one if you don't want to, and to just be yourself because your worth is more than that."
Amen.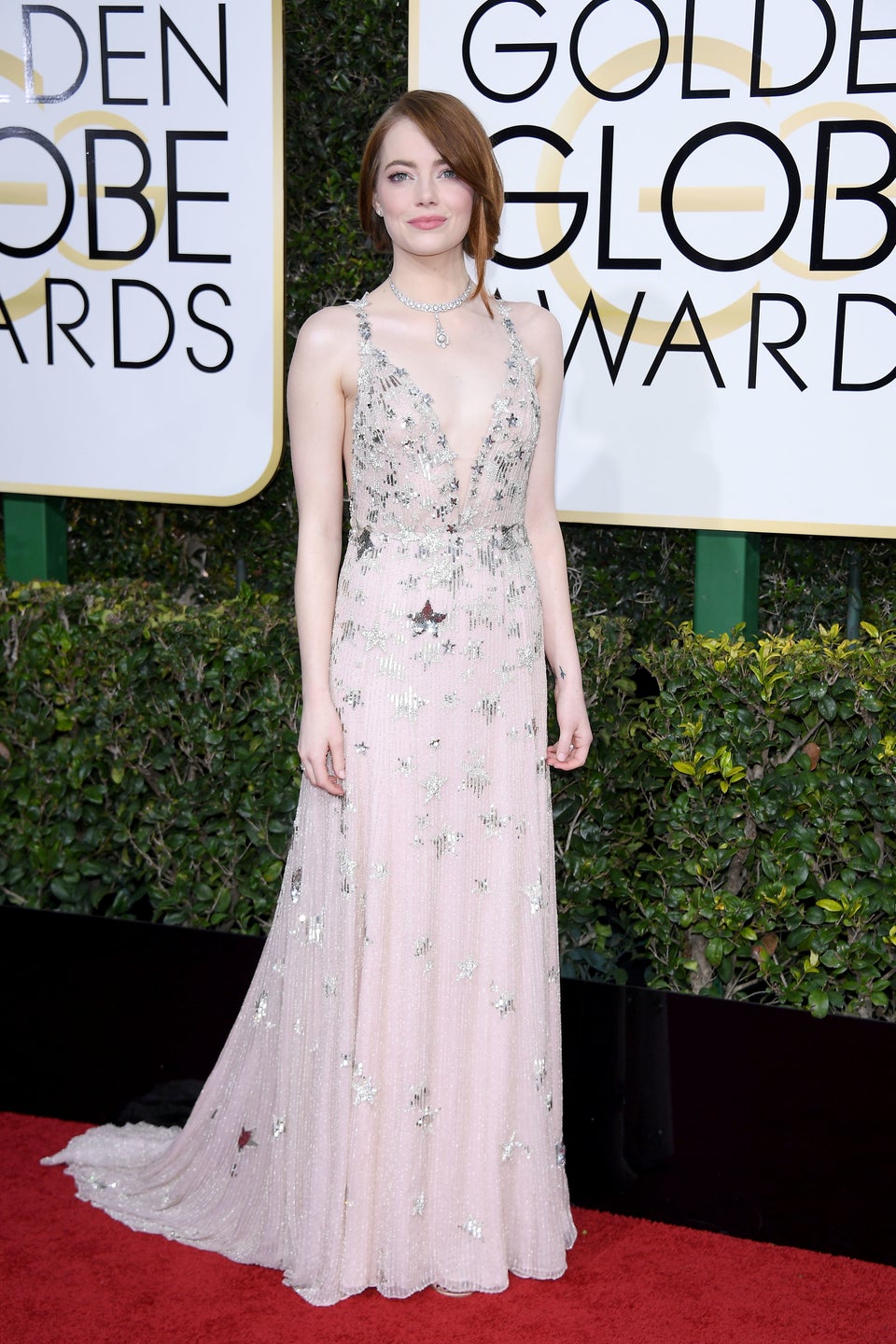 Golden Globes 2017 Red Carpet