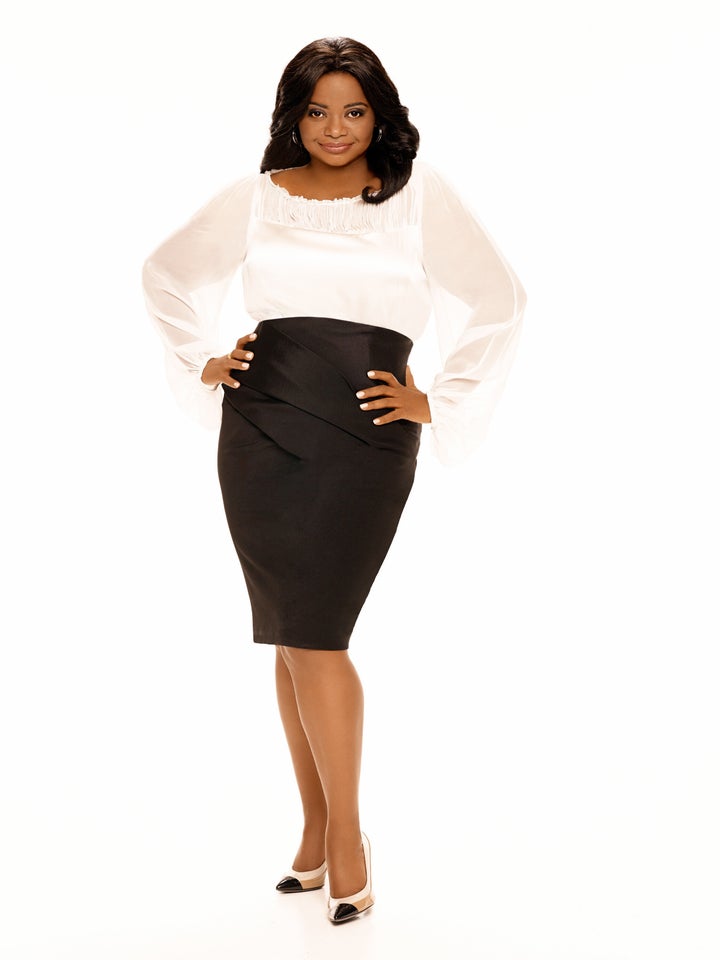 These days, our knowledge of celebrities too often originates with paparazzi images and snarky quotes by anonymous "insiders." After a while, it's easy to forget that stars are real people. That's why HuffPost Celebrity decided to launch its all-new #nofilter quick-fire question and answer series. Because how well do you know someone until they've shared their guiltiest pleasures?
With her new movie "Fruitvale" hitting theaters soon after winning the Grand Jury Prize and the Audience Award for U.S. Dramatic Film at the Sundance Film Festival, Spencer is ready to show the world she's ready to make her way back up to the Oscars podium. But, will she get the chance to fulfill a dream and work with director Steven Spielberg? She filled HuffPost Celebrity in on all the details.
How is everything going since your big Oscar win last year? Well, it's been a little busy [laughs]. But I have to say, it's a lot slower from when we were … I was just talking about it with my team today, like, "How did we maintain that pace?" But things are great. I cannot complain.
Tell us about that Oscar moment of yours. Do you remember it or were you in complete shock? Honestly, the moment, moment, no. All I remember is not wanting to fall down in front of a billion people. But beyond being in it, I cannot even remember being onstage, I can't remember saying anything, but I've since watched the video and I know that it happened. I do remember sitting there, waiting for Christian Bale to announce the winner and that it seemed like he was saying a vowel and it was in slow motion? But beyond that it was, "Don't fall down, don't fall down!"
What kinds of movies are you looking to do now? Like, would you ever star in a Tyler Perry movie? Oh absolutely, I'd star in a Tyler Perry movie. But for me, it has to be material that speaks to me. That's the way it's always been, at some level, it spoke to me. If there was absolutely, positively something I didn't want to do, I didn't do it. I still choose projects the same way. If it's a character that I've already done, I feel at some point I'm not interested. If it's something that challenges me as an actor, and makes me go outside of my comfort zone, I'm more inclined to do it.
If you could work with one person, who would it be? Steven Spielberg. I'm dying to do something with Steven Spielberg. He's always been a part of my life as a kid and then as an inspiring artist, so to have done "The Help" and it to be at Dreamworks was a dream come true and that just makes me want to soak up the magic that is Steven Spielberg. So, I would start there!
You've recently dropped 20 pounds. Congrats! What has been the biggest challenge with losing weight? The biggest challenge with losing weight is actually doing it! For me, I have to say, [it was about] finding the right tools to do it, and that has been Sensa. I cant tell you how thrilled I am that it's a part of my life because weight loss is hard. 20 pounds is a lot of weight. And so getting out of your head and being consistent and using a product that definitely enhances your life is … I'm screaming it from the rooftops because I know how hard it is and it's just been amazing for me. Amazing.
Why does Sensa work for you? It works because I've been consistent. I started out just sprinkling it on foods that I normally ate and it worked. The next phase for me was, OK, this is helping with my portion control, so maybe I won't eat so many pasta dinners or maybe I will be a lot more healthier with my choices because once you are experiencing that sort of elation that comes with the weight coming off [it's great]. My mom would say, "You know better, you do better." So it was basically helping to change my relationship with food and not to constantly be a junk food junkie.
What's your goal weight? I threw that number out. I said, "I just want to lose 20 pounds and I'm fine." And then I realized I lost the 20 pounds and I probably needed to lose a little bit more than that, so that's when I said, OK, the goal for me is not a number, it's about the tape-measure number, not the scale number. And just keep doing what you're doing because it's obviously working for me.
That's amazing and you look fantastic. Thank you! I've found something that I can integrate into my life and if it works for me it can work for you or anybody and that's what's important. Stop looking at the big picture, "I need to lose 20 pounds tomorrow!" It's like, "Well honey, it's not going to happen!" Because you're not going to lose 20 pounds tomorrow. Start with the one meal ... take it one step at a time and that's what's been successful for me and it's my partner in that goal.
Speaking of food and dieting, what's your guilty pleasure? I'm a big salty person, I like salty snacks, so I love going to the movies because I get to have popcorn. But my favorite food is meatloaf and the other one is popcorn. And I have those quite regularly. [laughs] But that's what's beautiful! You can have all of the things that you like [with Sensa]. You can't consume every bit of it and still expect to lose weight, but there's nothing that's off limits. And that right there is freedom. Freedom to not think about it.
What's shows are always on your DVR? "Scandal," I'm a "Scandal" junkie. I've become Twitter buds with Kerry Washington and Shonda Rimes. And the other is "Modern Family." I've become Twitter buds with the "Modern Family" cast. [laughs] So definitely those shows. And when it's on, "American Horror Story."
So if any of the producers of those shows came to you and asked you to be a guest star, would you do it? If it was a good part, Hell yeah! I'd be like, "Why don't we put that in writing?"
If you could be anything aside from an actress, what would you be? I have an affinity for the law and I think I might have been a lawyer in some other time because legalese is just like a puzzle, I'm a puzzle person. So it would have to be something related to the legal field or, I don't know, a profiler for the FBI? [laughs]
Do you have a secret or hidden talent? I am crazy with legalese. I'm the person if like you give me the small print of any contract it's like, "OK, that one right there, you need to take that word out because it changes the meaning," and some people don't realize. I'm the person that's like, "Give me the small print!" I love it.
What's your biggest pet peeve? Labeling, you know? I think when we label things we limit people and opportunities. Gay marriage vs. straight marriage. Black man vs. white man. Skinny girl vs. … those are all labels when people should just be people and experiences should just be experiences. So, my pet peeve is labels, for sure.
When do you lose your temper? I lose my temper when I don't have my coffee in the morning and … and traffic is bad! [laughs] No, I think I lose my temper when I feel like my voice is restricted in some way and my opinion isn't being heard, if my opinion is not valued in some way. Because we should all have input on anything that affects our lives, so that's when I lose my temper. Really and truly probably the only time if I feel like I'm being disrespected in any way.
Who or what have you been jealous of lately? I am constantly jealous of Oprah Winfrey. She has the best closet. I kind of just want to go to her house and say, "Oprah, I am your friend, let me help you with all these great bags and purses and shoes … and since you're probably not going to wear this anytime soon, I'm going to help you out and I'm going to wear it." [laughs] I love Oprah. I love her.
Who's your celebrity crush? Oh God, who is my celebrity crush? I am obsessed with Tony Goldwyn from "Scandal." I'm obsessed! He is the ultimate president … and Michelle Obama. So Michelle Obama and Tony Goldwyn, there you go.
What do you look for in a man? A man who likes taking the reins, but understand that it's a partnership.
What's your biggest turn-off? When you're having a conversation with a person and it's all about them. You know, conversations are two-sided. That's why it's hard when your in interview mode all the time because you're so used to talking about yourself. When you're in a real conversation with people and it's been 10 minutes and you've only covered you, there's a problem!
And for all those "The Help" fans out there, was there ever someone you wanted to serve poo poo pie to? No … my thing about poo poo pie is ... food is one of those things you don't cross that line with, adulterating in any form or fashion anything that someone has to consume. I'm all about the confrontation. If I have a problem with you, I'm not going to have that kind of stealth where I do anything to your food or anything because I don't want anyone to be thinking that it's OK to do anything to anything I eat or drink. You're going to know I wear my heart on my sleeve, and when my heart is happy, I'm wearing smile, if my heart is not happy, I'm wearing a frown. You know what you're getting with me.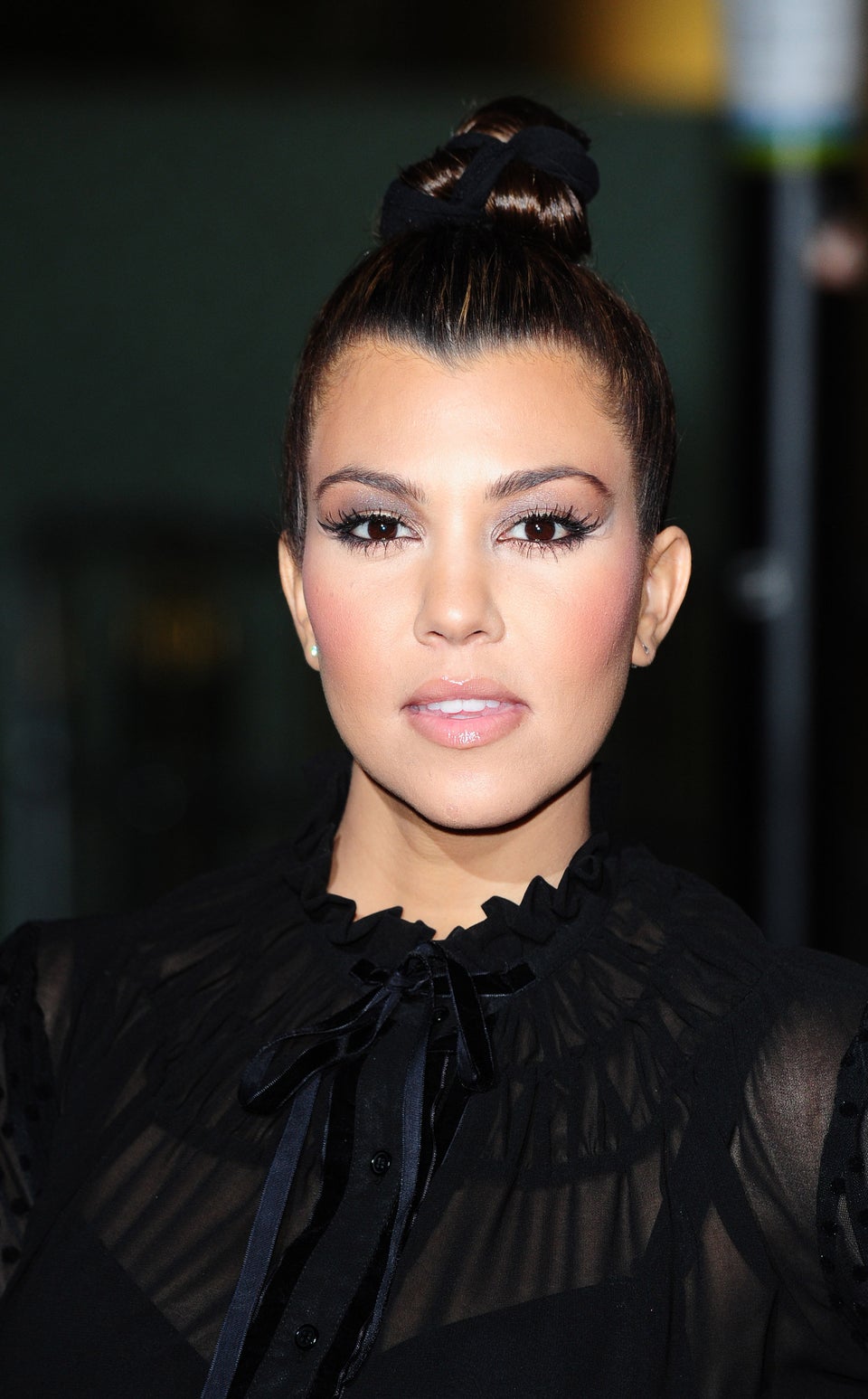 They said WHAT? #nofilter
Popular in the Community