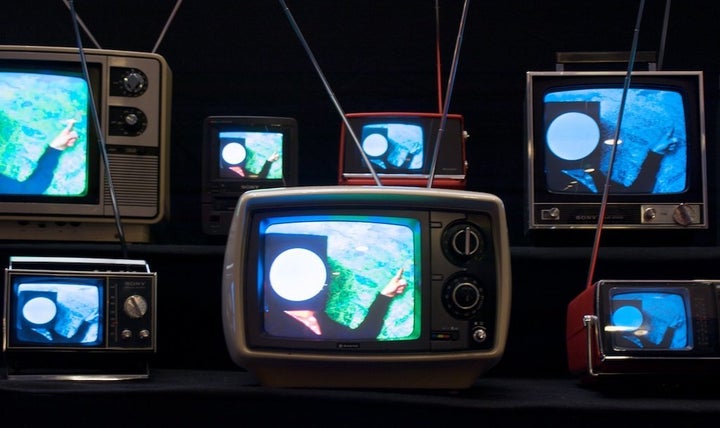 Despite a huge boost from airing the Democratic presidential debate, CNN fell just a hair short of beating Fox News in the ratings game in October, according to ratings agency Nielsen.
In the coveted 25-54 age group, CNN drew 293,000 viewers during primetime in October -- just 1,000 short of Fox News' primetime viewership for the same demographic.
Fox News remained the cable news leader in all other categories as well. The network drew an average of 1,085,000 total viewers in October, and 1,760,000 during primetime. Among all basic cable channels, Fox ranked third behind ESPN and the Major League Baseball playoffs on TBS.
As it did in September, Fox News still boasts the top 14 cable news programs. "On the Record with Greta Van Susteren," "The Kelly File" and "Hannity" have been No. 1 in their time slots for 25 months, while "The O'Reilly Factor" has remained in the top perch for 179 consecutive months.
CNN viewership has nonetheless improved since last year, averaging 511,000 viewers this October -- a 22 percent jump since October 2014. The network's gains were far more impressive during primetime. With an average of 956,000 viewers from 8 p.m. to 11 p.m., CNN more than doubled its primetime viewership compared to the same period last year.
There were some individual wins for CNN as well. The total number of viewers for "Anderson Cooper 360" increased by 40 percent over last year, while "CNN Tonight With Don Lemon" was up a more modest 6 percent.
As political season heats up, and with Brian Williams anchoring breaking news, MSNBC's ratings woes seem to be easing. The network was up 26 percent in both total viewers and primetime viewers compared with last year, with an average of 388,000 viewers during the day and 631,000 during primetime.
A raft of shows on MSNBC experienced double-digit growth. Up 31 percent from last year, "The Rachel Maddow Show" beat out CNN in both total viewers and viewers in the 25-54 demographic, while "Hardball With Chris Matthews" and "The Last Word With Lawrence O'Donnell" bested CNN in total viewers. Chris Matthews' show was up 16 percent, Chris Hayes' was up 32 percent and Lawrence O'Donnell's was up 33 percent.
In all, the networks held their longstanding positions in terms of total viewers for October, with Fox News first, CNN second and MSNBC third.
Calling all HuffPost superfans!
Sign up for membership to become a founding member and help shape HuffPost's next chapter