Kevin Cook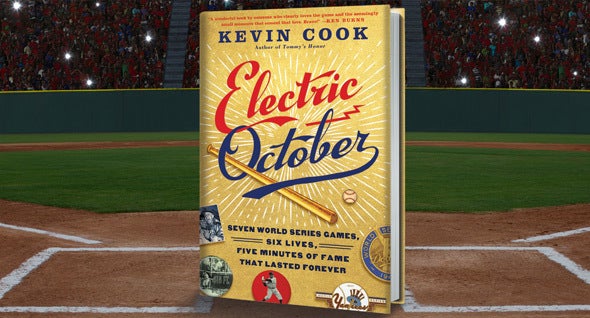 It's a good day to be a baseball fan. The 113th World Series starts tonight. After 2,430 regular-season games and three tiers of playoffs, the 2017 season boils down to a week when the stakes are as high as it gets.
Best of all, if you happen to like underdogs and plot twists, we can count on seeing role players and extras playing hero on the game's biggest stage. That's one of the postseason's best traditions. (I would have said October's best, but this year's World Series will end on November 1 if it goes seven games.) Fans still talk about Don Larsen, who never led the league in anything but losses, pitching a perfect game in the 1956 World Series. We celebrate defensive whiz Bill Mazeroski's home run to win the 1960 Series, Francisco Cabrera's single and Sid Bream's slide to send the Braves to the '92 Series, David Freese's triple to send Game Six of the 2011 Series to extra innings and his walk-off homer to win the game, Rajai Davis' homer to send Game Seven of last year's Series into extra innings.
Seventy years ago this month, New Yorkers watched a World Series that Joe DiMaggio called the most exciting ever. The 1947 Series between the mighty Yankees and the underdog Brooklyn Dodgers was the first World Series to feature a black player—Jackie Robinson, Brooklyn's Rookie of the Year. It was also the first to be televised. Gillette and Ford sponsored the telecasts despite the fact that a Brooklyn brewery bid more for TV rights. Commissioner Happy Chandler ruled that it wouldn't be proper for televised baseball to be "sponsored by an alcoholic beverage."
In Game Four, the Yanks' Bill Bevens came within an out of pitching the first World Series no-hitter. Arm aching, clinging to a one-run lead with two runners on base, Bevens reached back for one more fastball. Dodgers pinch-hitter Cookie Lavagetto lined it off the GEM RAZORS sign on the right-field wall at Ebbets Field. Announcer Red Barber described the cheer that greeted Lavagetto's game-winning hit as "the biggest explosion of noise in the history of Brooklyn." As Cookie's teammates mobbed him and fans poured onto the field, Barber reverted to his Mississippi roots: "Well, I'll be a suck-egg mule!"
In Game Six at Yankee Stadium, DiMaggio jolted a game-tying three-run homer to left. At least it looked like a homer as Al Gionfriddo, Brooklyn's five-foot-six substitute outfielder, took off after the ball. "Back goes Gionfriddo," Barber said on the radio. "Back back back back back back. . . . He makes a one-handed catch in front of the bullpen! Oh, doctor!" DiMaggio couldn't believe it. For the first and only time in his career he showed emotion on the field, kicking the infield dirt in disgust.
Even today, no argument about the best plays in World Series history is complete without mentioning Gionfriddo. But the hero of Game Six never played another inning in the big leagues. Neither did Bevens. Neither did Lavagetto. They went on to other jobs—restaurant manager, truck driver, appliance salesman, coach. Lavagetto and Gionfriddo enjoyed free drinks and pats on the back whenever someone mentioned the '47 Series. Bevens endured years of second guesses. "Aren't you the guy who almost…?"
This year's heroes and goats will never forget the 2017 playoffs and World Series. We won't let them. And that can be a mixed blessing.
Not long before he died in 1990, Lavagetto made a sort of confession to his son, a Catholic priest. He said he'd been thinking about the '47 Series for years, and it bothered him. "They only remember me for that one hit. I should have done a lot more."
Father Xavier Lavagetto said the right thing. He said, "Dad, most guys they don't remember at all."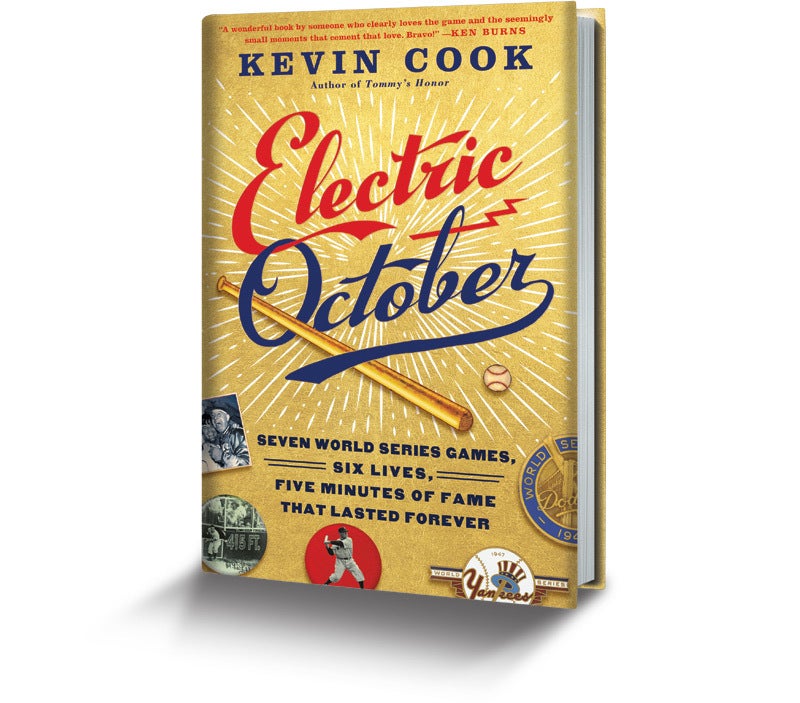 Kevin Cook is the author of the award-winning Tommy's Honor (the basis for the feature film), Titanic Thompson, Kitty Genovese, and The Dad Report: Fathers, Sons and Baseball Families. He is a former senior editor at Sports Illustrated whose writing has appeared in the New York Times, Men's Journal, GQ, Playboy, Smithsonian, Details, and many other publications. He lives in Northampton, Massachusetts.
Read more at Thought Matters. Sign up for originals essays, interviews, and excerpts from some of the most influential minds of our age.
REAL LIFE. REAL NEWS. REAL VOICES.
Help us tell more of the stories that matter from voices that too often remain unheard.
This post was published on the now-closed HuffPost Contributor platform. Contributors control their own work and posted freely to our site. If you need to flag this entry as abusive,
send us an email
.