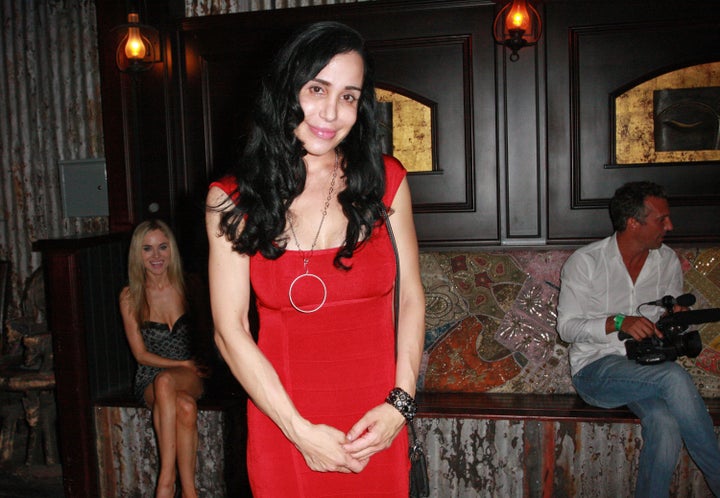 Octomom, Nadya Suleman, is getting a lot of attention for her recent half-naked photo shoot that she says she did to pay her bills. However, the job the busy mom really wants involves working up a sweat with her clothes on.
"The reality is if I got a regular job, every dollar would go to day care," Nadya tells me. "I want a regular job and it will be in the world of fitness and health. I know so much about this stuff. When the children are older in the next year or year and a half, I will get a job maybe as a personal trainer."
Admitting that posing for the nude shoot was embarrassing, Nayda says she still hasn't seen the pictures -- although she is aware of the response they have had.
"I have learned not to listen to what other people think about me," Nadya says. "I do what I need to do to put money on the table and pay my bills. I'm getting better at ignoring what people say. Everyone is entitled to their opinion but I know the truth. The photographer made me very comfortable. It was very natural. It was nice and exciting. Plus the photographer said I didn't need any airbrushing, you couldn't see any stretch marks on camera."
"Jeff is a good person who means well," Nadya tells me. "He's made mistakes. I'm grateful for what he has done in the past but I don't work with him anymore. He told me [the AP] contacted him and I wish he would just say no comment. I haven't worked with him since last May."
"Not true," she says. "They know my morals and values. I think it is just a press stunt to get attention."
Related
Popular in the Community