 Looks like the second time's a charm for Octomom.
Just weeks after signing up for welfare again, and six months after her first striptease, Nadya Suleman will be stripping for the second time at a Florida nightclub, according to TMZ.
The mother of 14 signed a whopping $20,000 deal with West Palm Beach's T's Lounge to perform four shows next month, from Feb. 14 to Feb. 16, reports TMZ. There will be no lap dances, but Suleman will go topless, dance and bartend. She agreed to do the stripping stint so long as the club drops its lawsuit against her.
Octomom refused to get naked at the club again after a bartender from the club called her "crazy" in an interview. The club claimed she cost them thousands in advertising dollars by breaking that agreement.
PHOTOS: OCTO-PORN (Story Continues Below)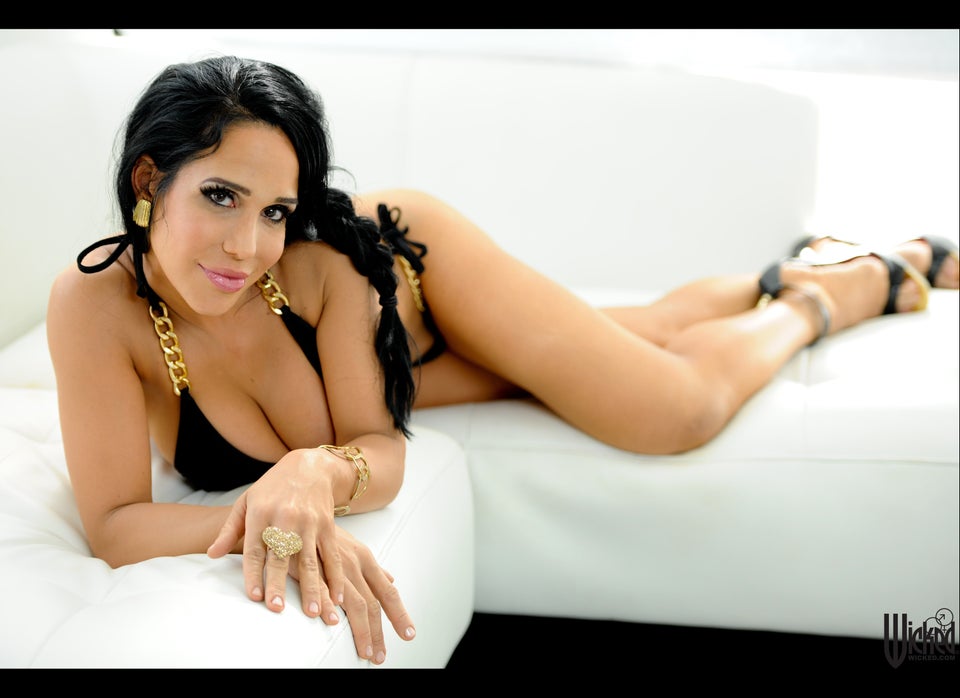 Octomom Photo Shoot
Sulemen's financial situation might've forced her hand.
Suleman told HuffPost that she went on welfare for the second time because she is running out of cash after going to rehab in November for a prescription drug problem. "Going through recovery was an important step for me to take," she said. "Although it set me back financially a little bit, it was worth it."
Although Suleman was apparently able to score more for her second stripping gig than she did for her first, the sum is paltry compared to the $500,000 she made off Vivid Entertainment for her porno, "Octomom Home Alone."
Support HuffPost
The Stakes Have Never Been Higher
Related
Popular in the Community