Octomom is now officially a porn star.
In the trailer, Suleman can be seen lying on a leopard-print sheet, wearing short-shorts and a dangerously low-cut white tank top, which she pulls down to reveal her breasts.
The self-pleasure video features the 36-year-old single mother of 14 children, touching herself and attempting to pose in a sexy manner while surrounded by baby clothes. In other photos, Suleman is ironing while dressed in lingerie, and appears topless.
"[The shoot was] such a learning experience for me in so many ways. I don't think I could have asked for a better crew to work with. They were so patient and willing to teach me," she explained. "I owe a lot to Wicked Pictures contract star Jessica Drake. She opened my eyes to a whole different world of self-pleasure that I could have never imagined. They made me look so glamorous, and for the first time in my life, I felt beautiful and sexy. I'm very excited for it to come out!"
PHOTOS: (Story Continues Below)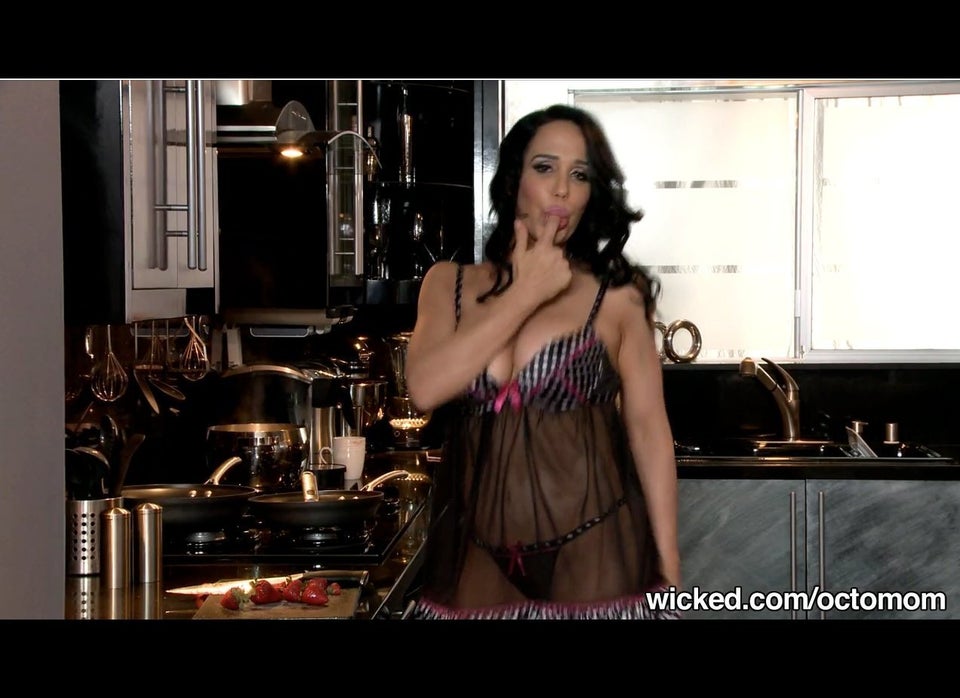 Octomom Nadya Suleman Photos
It's been a rough year for Suleman, whose La Habra, Calif., home was official foreclosed on today, but she's eager to promote the video and said she intends to use the money to buy her large family a new home.
Let's just say the reviews were not kind.

Related
Popular in the Community