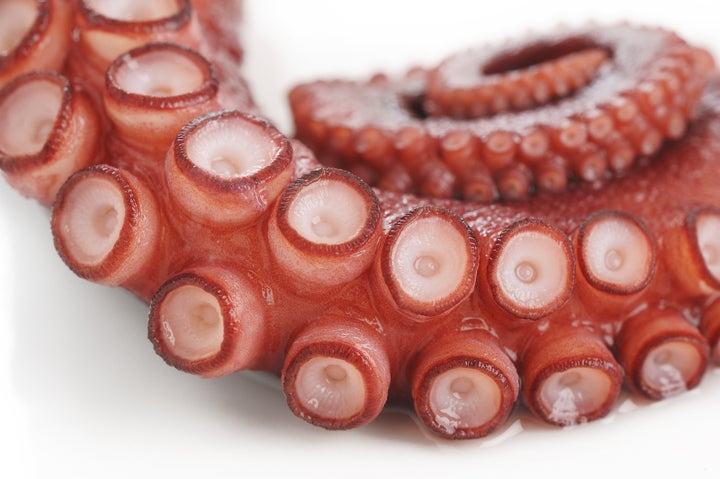 Octopus is a delicacy in many parts of the world, including Asian and Mediterranean countries, where it's praised for its meaty texture and mild flavor. But some activists are singing a different tune in Washington State's Puget Sound.
The news comes after a diver, Dylan Mayer, sparked local outrage when he hunted -- and punched -- a Pacific octopus in an area called Cove 2, which is informally considered a park by divers. Under current state law, Mayer technically didn't break any rules -- divers with a state shellfish license are allowed to harvest one giant Pacific octopus a day there and in most areas in the sound.
The Seattle Times writes that since state law requires octopi to be hunted by hand -- instruments that pierce the creatures' skin is outlawed -- Mayer reportedly had to wallop the animal when it wrapped itself around his mask, nose and mouth.
Several divers spoke in support of the new restrictions at a recent commission meeting, and an online petition calling for the ban collected 5,000 signatures in five days.
Changes to regulations are rare for species that aren't threatened, but community support for this issue may lead the state to make an exception for octopi.
Regardless of conservation status, octopi are especially loved in the areas around the Puget Sound. Mayer himself has been the target of death threats since his personal information was circulated around several news sites and blogs.