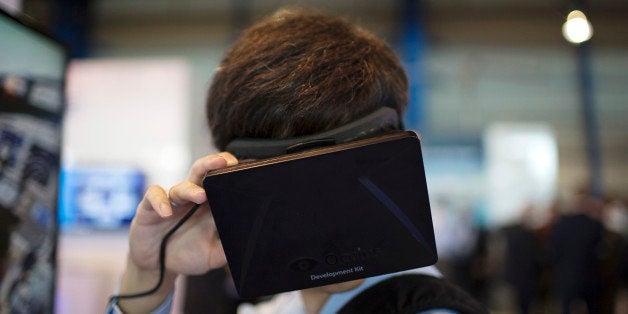 Video gamers are, if anything, an opinionated bunch. So when Facebook shocked everyone on Tuesday by announcing it was spending $2 billion to buy Oculus VR, a maker of virtual reality headsets, you knew game enthusiasts would have something to say about the deal.
Their reaction wasn't pretty.
Video gamers who preordered the forthcoming Oculus Rift, the company's flagship virtual reality headset, blasted the social media giant for gobbling up a product they genuinely loved. Facebook, they said, will just turn the headset into another device for mining personal information and selling advertising.
Reddit's r/gaming section, a well-trafficked hub for online video game discussions, lit up with angry threads where people said they were canceling their orders. "How to CANCEL your Oculus Rift Pre-Order," with a prominent link to Oculus VR's cancellation webpage, was voted up to Reddit's massively popular front page shortly after the deal was announced.



Similarly, people who donated money to the Oculus team on Kickstarter in exchange for a T-shirt or a "sincere thank you" were not happy to see the headset's creators sell out for 10 figures.
Part of the appeal of the Oculus Rift was its upstart roots on Kickstarer. The gaming community liked seeing a few brash young men take on stodgy video game makers to try to make a viable virtual reality headset where so many others have failed.
Likely anticipating the backlash, Oculus VR founder Palmer Luckey went on Reddit minutes after the announcement to assure everyone that the deal would bring Oculus Rift into the mainstream and to bat down people's concerns about needing a Facebook account to use Rift. (You won't, according to Luckey.)
"I am sorry that you are disappointed," he told a discouraged fan. "To be honest, if I were you, I would probably have a similar initial impression!"
Calling all HuffPost superfans!
Sign up for membership to become a founding member and help shape HuffPost's next chapter