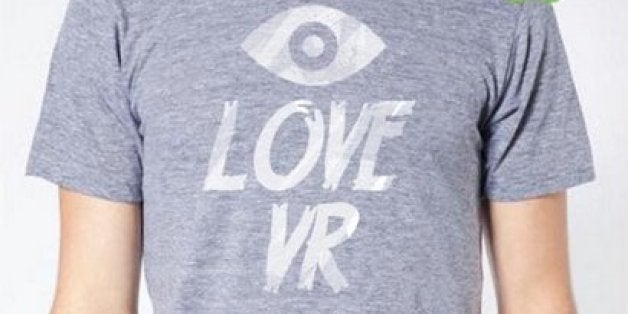 The earliest backers of Oculus VR, the virtual reality company Facebook is buying for $2 billion, are learning one of life's important lessons the hard way: The little guys rarely win.
Since August 2012, nearly 10,000 people have donated money to Oculus VR via Kickstarter. Depending on how much they put into the company, these early backers got anything from a "sincere thank you" to a t-shirt to an early prototype of the company's signature headset, the Oculus Rift.
@kickstarter & Oculus must make this right. Kickstarter because it undermines their business model & Oculus because it's brand damaging.

— 305_Ronin (@305_Ronin) March 26, 2014
Can't stop thinking about how the Oculus+FB acq. makes me more and more frustrated with Kickstarter, as well.

— Joel Johnson (@joeljohnson) March 26, 2014



Despite all the ire, the Kickstarter campaign worked exactly the way it's supposed to. Early enthusiasts brought the product to the attention of bigger backers. And since Kickstarter doesn't offer equity in the projects featured on the site, those early backers made a donation, not an investment. Oculus and Kickstarter don't have an obligation to return any of the money.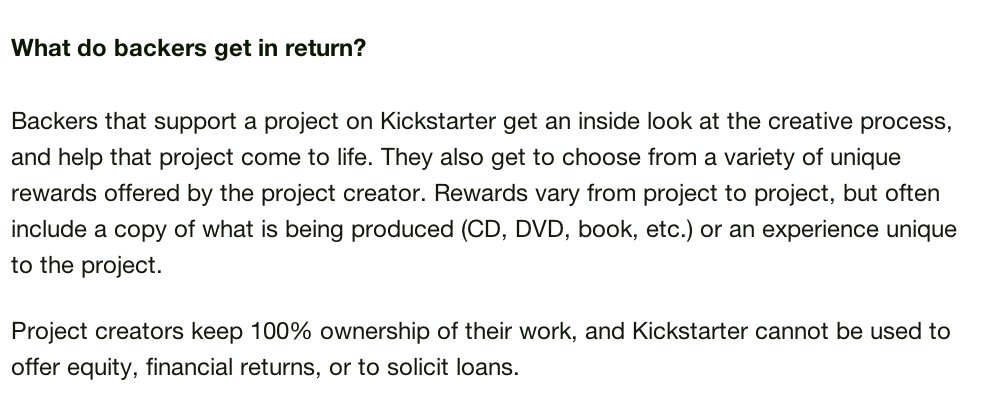 Adding insult to injury, the people who invested in the company after the Kickstarter campaign made it popular will likely see a 20-fold return on their initial investments, according to Bloomberg. Venture capital firm Spark Partners and hedge fund Matrix Partners each invested $19 million in VR Inc., the company that makes the Oculus Rift, earlier this year. Now, their investments are worth about $380 million each.
Facebook CEO Mark Zuckerberg also came away with some money of his own.
But things could have gone differently. Ohio-based Fundable also offers companies the chance to solicit money online from potential backers they couldn't reach otherwise. But unlike Kickstarter, Fundable gives business owners the option of giving backers equity in the company in exchange for their donation. That means if the Oculus Rift campaign had started on Fundable, it's possible those early backers would be getting some money from the Facebook sale.
Kickstarter didn't immediately return a request for comment from The Huffington Post. But the company's co-founder Perry Chen techsplained to GigaOm in 2012 why Kickstarter doesn't offer backers equity:
"We're not gearing up for the equity wave if it comes," he said. "The real disruption is doing it without equity."
Popular in the Community