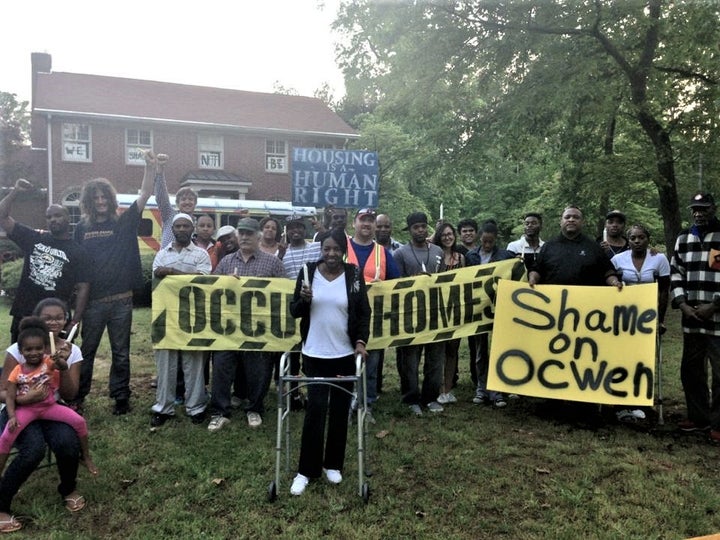 Yes, they are truly the Rodney Dangerfield of mortgage servicers (not).
During the past several months, Ocwen has played broadside of a barn for Federal and State regulators looking to take on the egregiousness and greed of a company that's played fast and loose with some 1.4 million homeowners.
Enough is enough... Florida's distressed Ocwen borrowers should no longer have to endure costly servicing errors and unfair practices.
And you figure if Pam Bondi — a Trump stalwart — is aiming her J'accuse sentiments at the company then something must really, really be wrong. Bondi took the servicer to court last April on behalf of 125,000 Florida homeowners and her actions have been replicated by more than twenty AG's around the country including the normally bank-friendly Texas Department of Savings and Mortgage Lending (which ordered Ocwen to cease and desist acquiring mortgage servicing rights).
But, alas, Ocwen's "best defense" strategy has been to turn victim and go after their alleged victimizer: the Consumer Financial Protection Bureau. In response to a CFPB suit filed last April in a South Florida Federal District Court — which sent Ocwen stock prices plummeting — the servicer countered by asking the court to allow Jeff Sessions to offer his sentiments about CFPB's unconstitutionality (a sentiment at the heart of his own case against CFPB, still pending in the US Court of Appeals). OK, said the judge; allowing the guy who just declared DACA unconstitutional to ride in on his bright white judicial mare in defense of Ocwen's right to exploit homeowners.
The horror! The horror! And, as Ocwen claims, the disrespect continues.
In the wake of a 2015 settlement with the California Department of Business Oversight — which forced Ocwen to hire a monitor to oversee their questionable activities — the servicer now claims that the money was used for some extra-curricular, eyebrow-raising, activities. A lawsuit in California State Court accuses the employees of Texas-based Fidelity Information Services (FIS) of having, literally, a very good time on their nickel with outings to strip clubs like The Lodge: America's Best Gentleman's Club; Winstart World Casino; Spearmint Rhino Gentleman's Club and Buck's Cabaret
While homeowners who've fallen prey to servicing abuses might consider this a karmic case of turnabout-is-fair-play Ocwen continues to push the notion — splashed across their website — that "Helping Homeowners is What We Do!" (Ocwen homeowners translate this as "Helping Ourselves to Homeowner's Equity is What We Do!").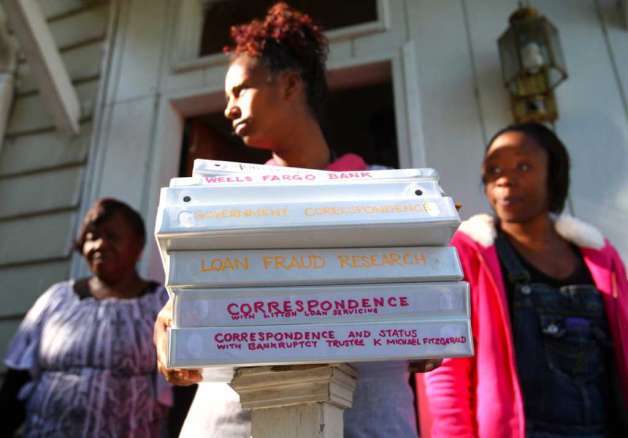 Regulators continue a dogged campaign against the company but they've been joined by an army of aggrieved homeowners and their stories are legion: sad, depressing but inspirational. Rebecca Worsham, a Charlotte, North Carolina native, has battled both breast cancer and Ocwen and still debates which is easier to endure. Despite never missing a payment Ocwen laid a foreclosure on her in 2012. Without the benefit of a lawyer she won a stay. Ocwen, however, was relentless and appealed. While losing a second time in 2014 (Worsham again representing herself) those pushing foreclosure found another legal opportunity, in 2016, to renew their efforts.
The battle royal between Ocwen and Worsham continues unabated (not a good thing for someone with a serious illness) but now represented by attorney and self-described "bully fighter," Madeline J. Trilling, they've taking on the plaintiffs in the North Carolina Court of Appeals while simultaneously working to prevent efforts by the foreclosing parties to sell her home before the appeal is decided.
I reached out to Ocwen's spokesperson for a comment on Worsham's case; essentially, a why? None was forthcoming.
Most regulators around the country don't buy into Ocwen's contention that they're really good guys doing great things for homeowners. There are others, however, who ply their trade in the shadowy world of private equity/hedge funding who see real value — and profits — in capitalizing on human misery. Last April, in the wake of Ocwen's plunging stock prices and a seemingly assured trip to the bankruptcy crapper. a financial savior suddenly appeared, phoenix-like, in the guise of New Residential Investment Corp. (NRI). Last May the company purchased an 4.9% equity stake which sent Ocwen stock "rocketing" according to a Fox Business report.
Who or what is NRI? A gander at a 2015 SEC filing finds this operation packed with Fortress Investment Group operatives. Fortress is a private equity/hedge fund with a provenance that dates back to a 2007 IPO underwritten by Goldman Sachs and Lehman Brothers. Last July Fortress itself was acquired by the SoftBank Group for $3.3 billion; a move quickly approved by Fortress shareholders. The deal is expected to close by the end of the year pending "certain regulatory approvals and other customary closing conditions." Ocwen now becomes the low man on a heavyweight financial totem pole.
NRI is turning Ocwen into what's known as a "sub-servicer;" making a clever regulatory end run around messy requirements that involve homeowner notifications when mortgage portfolios are handed off to new servicers (a spokesperson for the New York Department of Financial Services confirmed this fact). More suspect still is the announcement that NRI and Ocwen are entering into an agreement with Altisource Portfolio Solutions: a "leading provider of mortgage services to the industry."
Past as prologue? Altisource Portfolio Solutions and related entities were, in fact, once part of the greater Ocwen constellation of companies; that is, until they all ran afoul of the aforementioned New York Department of Financial Services in 2014. As a result of hard probings and resulting settlements this old Ocwen constellation got sucked into a black hole; eventually leading to the removal of Chairman, WIlliam Erbey, who proceeded to self-exile himself into Napoleon-like retirement on Malta.
In the meantime cancer patient Rebecca Warsham continues her Ocwen struggles despite the foreclosure Sword of Damocles hanging over her head. For her lawyer, Madeline Trilling, her resistance provides a teachable moment for others in similar circumstances:
Rebecca's experience is emblematic of the stories of thousands who have been subjected to deceptive and fundamentally deficient servicing practices, and the unfortunate reality is that many lack the means, ability, or fortitude to fight back against the foreclosure proceedings that often result. However, tales of diligence and relentless determination like Rebecca's are causing the playing field between the financial services industry and the average homeo wner to be leveled, inch-by-inch.
Enough is enough, as Florida AG Pam Bondi has bluntly put it and regulators who've stepped up to the plate need to stand firm. Ocwen Financial is an equal opportunity predator: no matter what your political persuasion, gender, religion or socioeconomic status, you're still fodder for exploitation.
Until they get their shop in order they deserve absolutely no respect.
Note: Since 2009 Ocwen Loan Servicing (as successor to Litton Loan Servicing) has been trying to foreclose — so far, unsuccessfully — on the writer's home in Westchester County, New York.