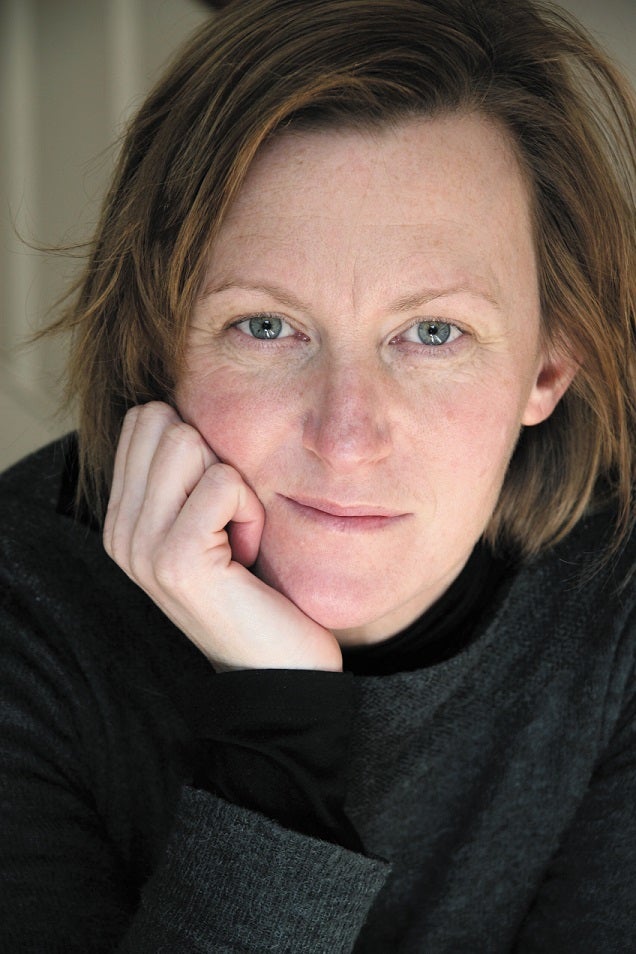 Gilly Macmillan grew up in England and lived in Northern California during her late teens. She studied art history at Bristol University and at the Courtauld Institute of Art in London. She has worked as a lecturer in photography. Odd Child Out is her third novel.
Noah Sadler and Abdi, two school-age boys, are best friends. When Noah is found unconscious floating in a canal, Abdi cannot—or will not—tell anyone what happened when they were out late at night.
Detective Jim Clemo—having taken a leave of absence after his last case (from Gilly Macmillan's breakout bestseller, What She Knew)—is assigned to look into the incident to determine if any foul play was involved. Both boys are good kids, but when Noah dies, tensions erupt in Bristol, and dark secrets emerge in the course of the investigation.
To what does the title "Odd Child Out" refer?
It refers to the situations of both boys in the book. Each one, for a different reason, feels odd and different from his peers. It's one of the reasons they're drawn together. Abdi is a Somali immigrant and Noah has a medical condition.
Did this story arise from a real-life situation?
No, I enjoyed writing about teenagers in my second book, The Perfect Girl. I was thinking about teenage characters and came up with the thought about how a family would feel if two boys found themselves in peril where one was hurt and unable to communicate, while the other refused to talk about what had happened. I toiled with that idea for a while before coming up with the storyline of giving one of the boys a very different social and economic background from the other. The novel developed from there. I absolutely love stories about friendship between youngsters. I always remember Stand by Me, which was one of my favorite films.
In the book, social tensions arise between white UK citizens and Somali immigrants. Will you talk about that?
It's common to many cities in the UK. There's tension around immigration, even though we've been successfully absorbing immigrants for many years. I chose the Somali population because Bristol has a large Somali community. I haven't personally seen any tension, but I wanted to explore that issue because if you're writing in the crime genre, you need to reflect reality. I wanted to acknowledge this situation in the story, rather than write about a white, middle-class family.
In "Odd Child Out," detective Jim Clemo's investigation is quite detailed. What sort of research did you do for the authenticity of the novel?
I know two retired detectives who worked in Bristol throughout their careers. I frequently met with them and talked through my plot. They were my procedural bible.
"Odd Child Out" is told from various points of view. What are the advantages of writing a novel in this way?
I like it because the story emerges from multiple angles. It's like a scene in a movie where you are watching a party where someone has a Steadicam and moves around the gathering. The camera dips into different conversations going on simultaneously.
If you do it successfully, multiple points of view can result in a more rounded story.
This is your third novel. Has your writing process changed in any way since having penned your first novel, "What She Knew"?
I've had to become a lot more economical with my time. I've had to make many adjustments to my routines. With my first novel, I was writing for myself and it took me however long I needed to tell the story to my satisfaction. But now, I have deadlines and I'm not much more organized. I try not making as many mistakes because I can't afford to spend so much time rewriting.
And, as you write more and more, you become better at the craft.
Yes, we do. That's a joy. Every successive novel is both harder to write and easier in some strange way.
I hear that from many successful authors.
I absolutely know what you mean.
Who are your literary influences?
I adore James Lee Burke's novels. I also read historical European detective fiction, which I find illuminating. I read quite widely. Tana French would be another author who's influenced me.
If you could read any one novel again as though reading it for the first time, which one would it be?
I think it would be Catcher in the Rye because it has very different messages depending upon how old you are when you are reading it. Like many of us, I first read it as a teenager.
What's coming next from Gilly Macmillan?
Coming next is a standalone novel about a cold case involving the murder of two young boys. Their best friend returns to Bristol twenty years afterwards, and starts his own investigation into what had happened.
Congratulations on penning "Odd Child Out," a beautifully crafted novel with deep psychological insights on various levels into the human condition.
Mark Rubinstein's new suspense/thriller "Mad Dog Vengeance," is available now.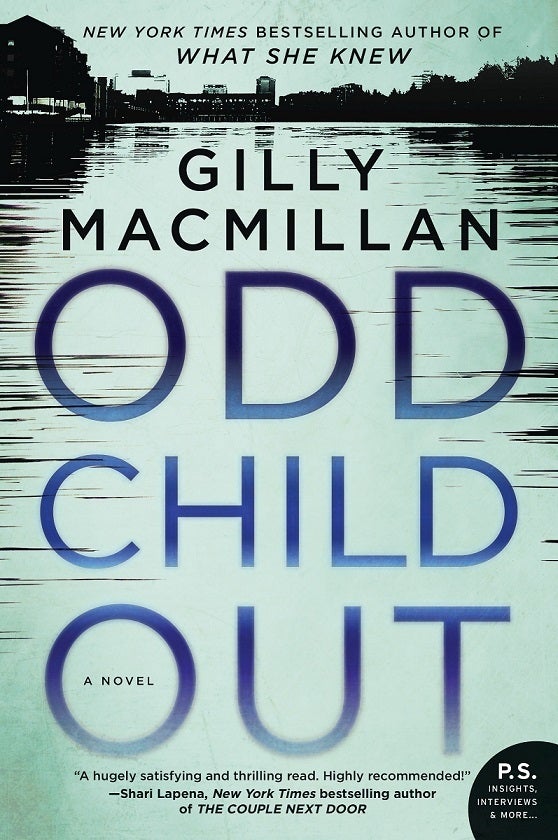 REAL LIFE. REAL NEWS. REAL VOICES.
Help us tell more of the stories that matter from voices that too often remain unheard.
This post was published on the now-closed HuffPost Contributor platform. Contributors control their own work and posted freely to our site. If you need to flag this entry as abusive,
send us an email
.