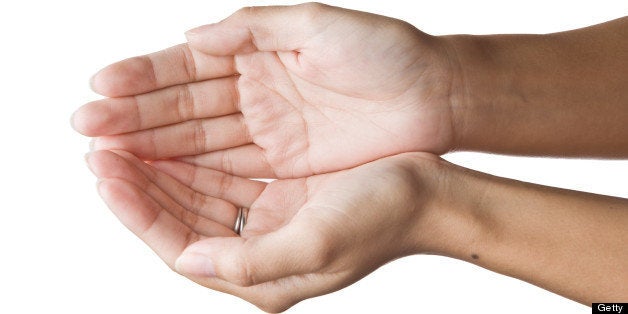 Do all the good you can,
By all the means you can,
In all the places you can,
To all the people you can,
As long as you can!
--John Wesley
Christmas is all about giving and generosity, but sometimes it gets confused with buying and consuming. Over the past few years, retailers have fought to make their sales and deals the mainstay of Christmas in a common effort for you to find the best gift for your loved ones. In my opinion, this season is a great time to not only show your generosity but to make it a point to take this forward as a way of life into the next year. This is a hidden gem of the Christmas season.

This is a great time for a practical outpouring of generosity. When I think of generosity, I think of open hands. Some might see open hands as being weak. But the ability to express kindness and offering of your time, skill, or things can be one of your greatest strengths if you have the courage to show it. And by sharing your generosity with others, you inspire the rest of the world to do the same.
When your hands are open to give freely, gifts or acts of service are received warmly. For example, taking the time to call someone who might be alone during the holidays or opening your house to invite neighbors to enjoy the comforts of your home might remind someone to do the same for their friends. Generosity begets generosity--in other words generosity spreads and transfers and has a "pay it forward" effect many times over. Your one act of generosity toward an individual could reach and touch others you could never have imagined. The generosity cycle has its own momentum and spreads over a period of time as each person is impacted.
Our generous acts don't have to be limited to holidays or special occasions. Generosity is something that can be practiced all the time. Just honoring your friends and family or smiling at a stranger is an act of generosity. Generosity can also mean supporting local charities. Most people I know are blessed with all the things they need, but gifts of generosity strengthen their spirit. I get the biggest satisfaction from helping people whom I may never see again. The benefits of charity and compassion are powerful and immediate. We might have seen it on a bus, when someone offers his or her seat to an elderly person: The generous person feels noble, the elderly person beams with gratitude, and even those who are watching feel like cheering inside just from having witnessed a simple act of kindness.
The hidden gem of Christmas is its gift of being aware of generosity. We can bring this awareness of good deeds, giving back, and loving acts of kindness year-round. Hunger, heartaches, and homelessness are all things we witness daily. I suggest we use the holidays to not only help others in need but also to have our batteries charged to do random acts of kindness throughout the year.
Today, perform one act of true generosity with a clear intention of continuing to take this into the new year!