For the medium-sized woman, for whom the words "Big Beautiful Woman" just don't feel right, but who also feel the repercussions of not being a size 2, 4 or 0.
I am a medium-sized woman.
I would never be called "overweight" or "plus-size" or "heavy" or "the F-word" (you know, Fat),
but I'm also rarely, if ever, called "thin" (by anyone who isn't definitively "plus-sized" and squeezing me into one of two social groups).
I have a nice solid trunk, but no rolls unless I'm sitting down, or having sex with my legs in the air.
My thighs are pretty muscular, and my ass is wide (although simultaneously falls kinda flat).
I hate the word "curvy," because although I'm a size 8-10, the word just doesn't describe me. My silhouette from pit to waist is basically two straight lines, and I've been known to wear training bras under my going-out tops.
The closest thing to my body type that anyone has ever described me as is "athletic," but the truth is, I skip the gym more often than I go.
I can literally wear S, M or L depending on the brand, and sometimes, I'll size out of a brand altogether.
When I have sex my body kinda jiggles, and sometimes, my ass makes a clapping noise against my boyfriend's thighs.
I've definitely had sex with guys that weigh less than me, but I don't think they knew that at the time.
In 1943, my solid-as-a-horse-body would have been ideal -- I'd be what most men wanted in a wife: a chick with strength to tend the farm while he's off fighting the War.
While a total badass, I'm also super-feminine in my faux-Midwestern, I-love-stretchy-jeans kind of way.
Medium-sized women unite.
We are f*cking hot as hell.
And I want more of our face in the media.
I want models to exist between size 4 and size 12.
Can the "medium-sized" acceptance movement please take off immediately?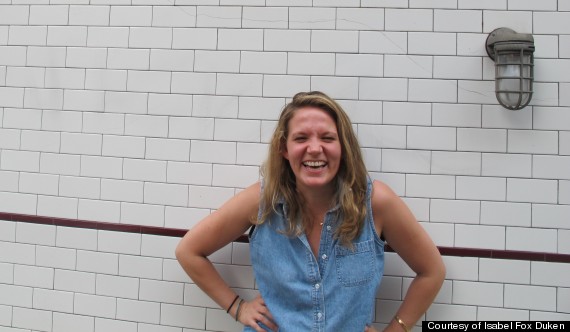 Popular in the Community