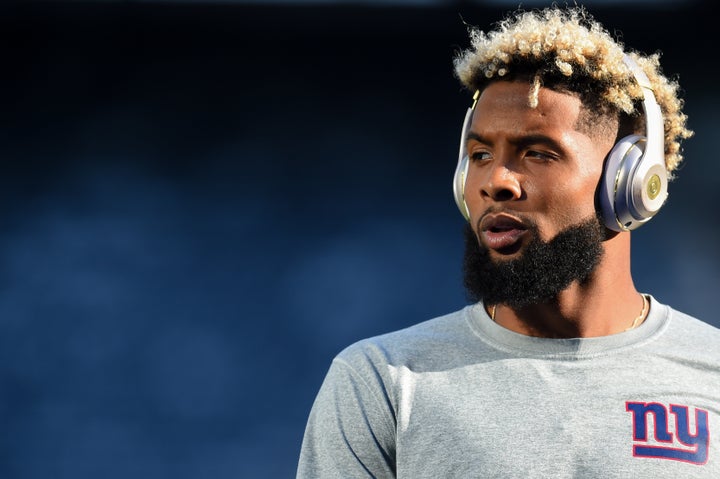 After Lena Dunham assumed Odell Beckham Jr. snubbed her at the Met Gala this year in a cringeworthy /www.lennyletter.com/culture/interviews/a527/the-lenny-interview-amy-schumer/"}}">interview with Amy Schumer, the question that's been on everyone's minds ― besides "OMG, WHY?" ― is how the football player would respond. 
The "Girls" creator has since dismissed the controversy as "the outrage machine" only to apologize later for ascribing "misogynistic thoughts to someone I don't know AT ALL," as well as perpetuating stereotypes about black men. 
On Wednesday, Beckham addressed the controversy days after the initial Twitter blowup in an exclusive interview with Complex, while promoting his new clothing line.
"I don't have enough information to really speak on it," he told Complex. "We'll see what happens from there. I never want any problems with anybody in this world."
It's unclear whether Dunham and Beckham have had any contact since the interview was published, but earlier in the week she described him on Twitter as "talented, stylish, seems super awesome and wasn't into chatting with me at a fancy party." 
What we do know is that Beckham has handled this mess, one he should've never been a part of in the first place, with aplomb. 
Also, Anna Wintour, let's chat about seating arrangements for next year, kk? 
Calling all HuffPost superfans!
Sign up for membership to become a founding member and help shape HuffPost's next chapter
BEFORE YOU GO
PHOTO GALLERY
Lena Dunham