The authority who arrested Odessa Clay for tattooing her 11-year-old daughter questioned why the North Carolina mom wasn't charged with child abuse.
"I feel she oughta be charged with child abuse," Pamlico County Sheriff Bill Sawyer Jr. told The Huffington Post on Monday. "She scarred her child for life."
Pamlico County Sheriffs made the arrest because Clay currently lives in that county, but she was charged in Craven County where she allegedly inked her daughter last year, Sawyer explained. Police in the Craven County city of Havelock conducted the investigation, and authorities there are pursuing a less serious charge of tattooing a person under 18, District Attorney Scott Thomas confirmed to The Huffington Post. The maximum penalty is 60 days in jail and a $1,000 fine.
"We're in consultation with Havelock police at this time to determine if any additional charges should be filed," Thomas told HuffPost.
Clay, 30, was arrested in late September for permanently tattooing her daughter with a small heart shape near her right shoulder. Clay confirmed the accusation, telling WCTI 12 she didn't know there was a law against tattooing a minor with a parent's consent.
"She asked me to do it," Clay said.
The mother, whose LinkedIn profile says she is an "independent beauty consultant" at Mary Kay Cosmetics, further defended herself, insisting she used her own tools and numbed her child's arm to prevent pain. She added that she did not fill in the heart's outline.
But the argument did little to dissuade Sawyer from speaking out. "I think it's child abuse and should be charged as such," he said to HuffPost.
Clay has accused her former father-in-law of tattling on her tattooing as an act of retaliation and filed a complaint against him, the TV station reported.
She is due to appear in court next month.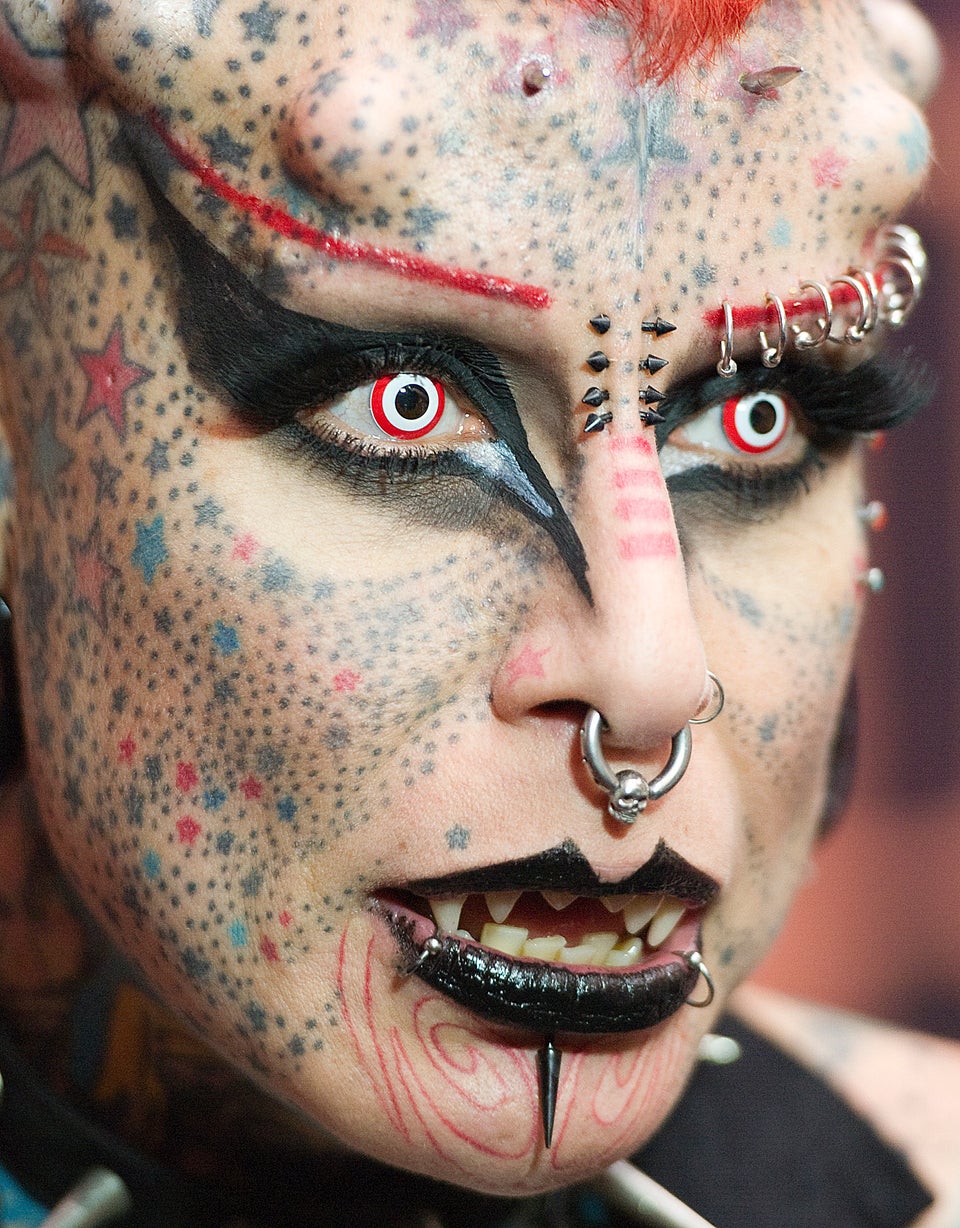 The Craziest Tattoos We've Seen