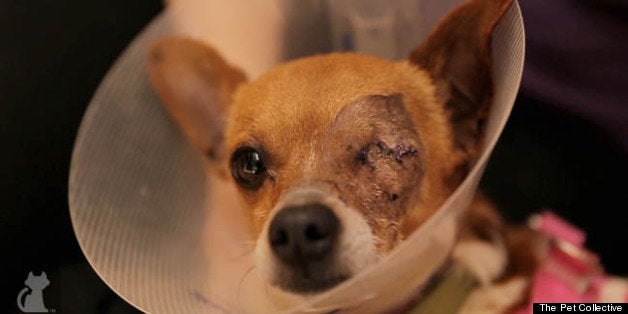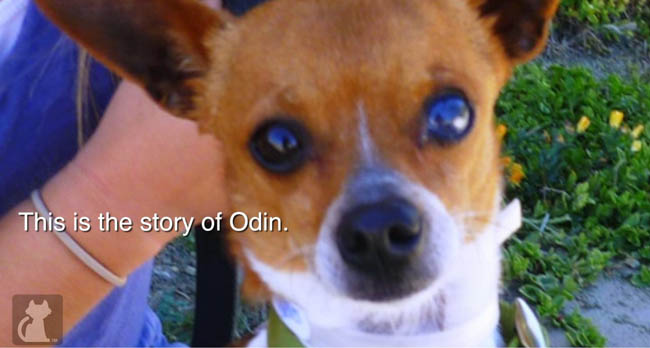 Odin turned up at the shelter with a severe medical condition in his left eye. His previous owners did not provide treatment, and probably didn't even realize the severe pain this condition caused him. It wasn't until rescuers from New Leash on Life in Newhall, Calif. pulled him from the shelter and paid for surgery that Odin was finally free from a lifetime of pain.
Odin is a two-year-old Chihuahua mix. He was rescued from the Castaic Animal Shelter in Southern California. He had a severe condition in his left eye causing it to look foggy, and making him blind in that eye. The condition was never treated and allowed to fester.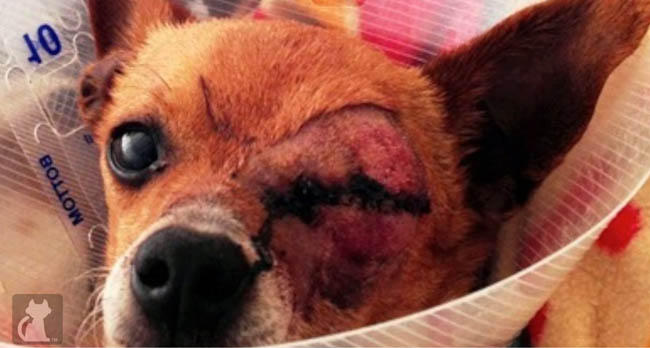 Due to the lack of treatment, scar tissue had built up in the blind eye, causing him a lot of pain. Odin's medical needs surpassed what the underfunded shelter could provide to him. It's always hard to find a home for a homeless dog, the shelters in Southern California are full of Chihuahuas and a Chihuahua with special needs is even harder to find a home for. Most shelters would have euthanized Odin to spare him a lifetime of pain and misery, but Odin survived.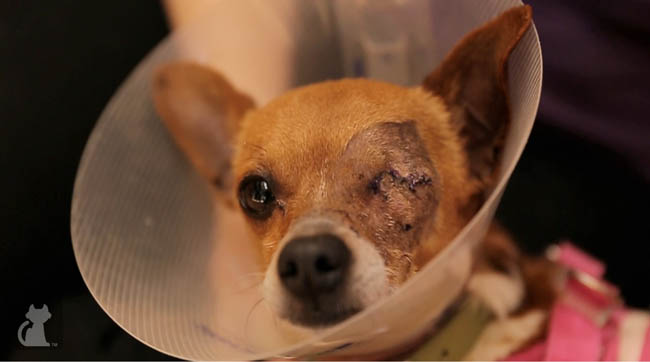 Knowing Odin's situation was desperate, New Leash on Life dog rescue stepped in and pulled him from the shelter. They wanted him to have a chance to live a happy, pain free life. They provided him with medical attention he so desperately needed. According to doctors, Odin was born without a lens in his left eye. This rare condition, and the lack of medical attention, caused the condition to be exacerbated, eventually leading to glaucoma.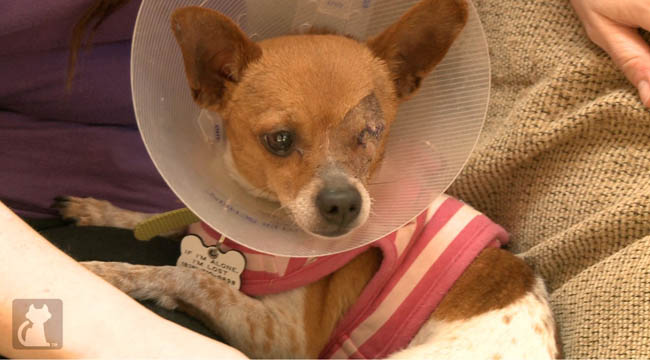 The eye disease damaged the optic nerve, causing him to go blind in that eye. Some of the damage could have been prevented and his eye could have been saved, had Odin been treated earlier ... but that didn't happen and sadly, Odin lost his left eye.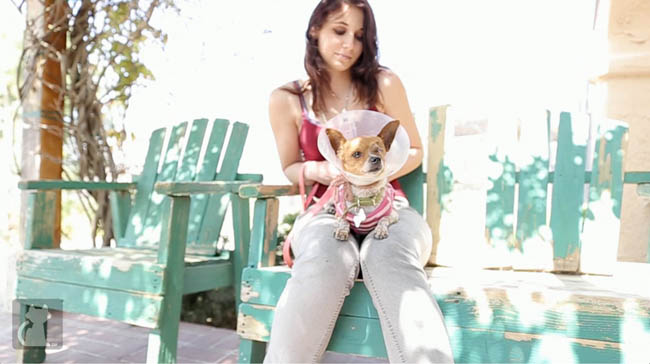 New Leash on Life pulled Odin from the shelter and raised the funds necessary to pay for the operation. Odin's eye was surgically removed.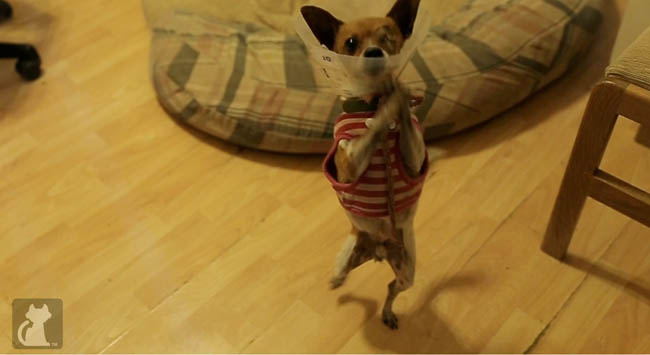 Now that the source of Odin's pain is gone, he is like a puppy again. He dances around on his hind legs to get attention, and just wants to be in your lap. He's loyal and loving, and like most small dogs, he just wants to cuddle and belong to someone.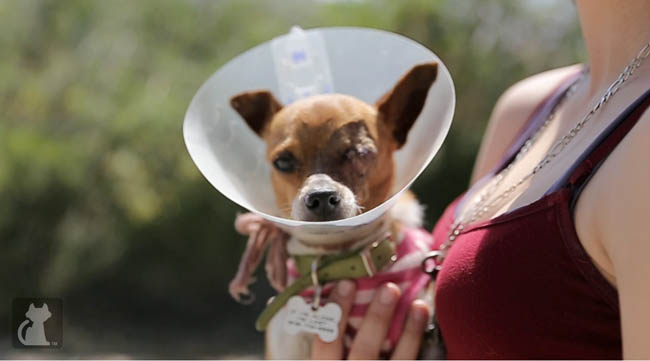 Now that Odin is healed, his next challenge is finding a loving forever home. Odin is available for adoption through New Leash On Life so please share this story with your friends and family on social media, and help sweet Odin to find a lap of his own that he can call home.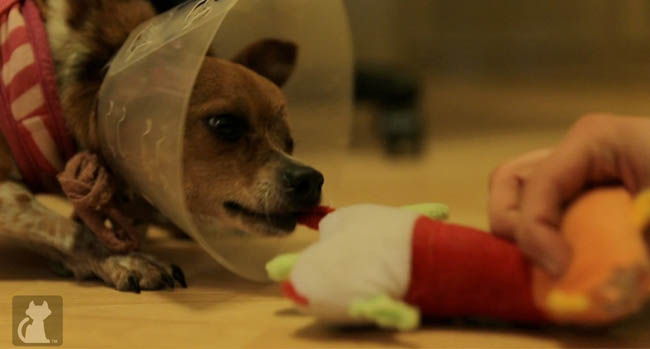 Do you have a Tail of Hope or Survival? We'd love to hear it! Visit us at thepetcollective.tv and tell us your story!
Calling all HuffPost superfans!
Sign up for membership to become a founding member and help shape HuffPost's next chapter