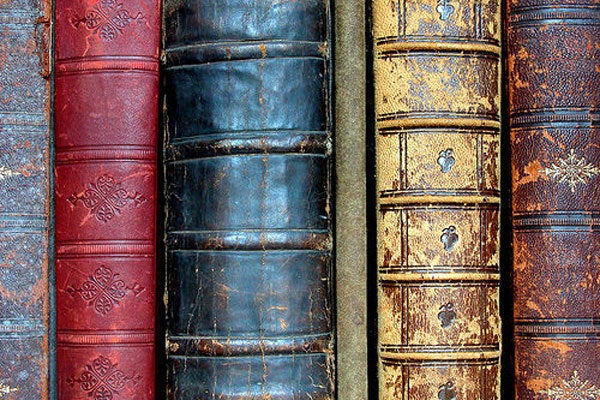 "When this old world starts getting me down," as the old song goes, and the usual antidotes -- family, friends, writing, and music -- can't soothe my soul, I take comfort in knowing there's one place I can always go that's akin to being "Up on the Roof." And that's my annual engagement with the inspiring students enrolled in UW-Madison's Odyssey Project. While I'm typically there with my colleague and collaborator, Professor Craig Werner, to talk about music and the Vietnam War, I always come away from those evenings awed and stimulated by the students and their insights. My encounter this past week was no exception.
Craig and I have been giving this talk to Odyssey Project students for years, but no two presentations are ever the same because the Odyssey students are so genuine and candid. They bring their own life experiences to the conversation, and that makes the dialogue rich and powerful -- and unique -- every year.
Plus, thanks to Odyssey Project director Emily Auerbach and her co-pilot Marshall Cook, there's not the usual distance between teacher and student, nor is there the hierarchical posturing that often gets in the way of learning.
And what learning there is.
We talk a lot about race during our presentation on music and Vietnam, using songs like "Chain of Fools," "What's Going On," and "Dock of the Bay" as touchstones. Even though we're more than 40 years removed from that time and these songs, and many/most of the students in the room weren't even born, they cut to the heart of the matter faster than you can say Marvin Gaye.
And why shouldn't they? These are folks from our own community whom we've marginalized. They regularly confront Vietnam-like challenges of survival, stereotyping, misunderstanding and injustice. They know what we're talking about because they've lived it. As one female student told us last Wednesday, "'What's Going On' would be a hit today because it's telling the truth about what's going down."
The UW-Madison Odyssey Project was inspired by the work of Earl Shorris, an educator who began the Clemente Course in the Humanities in New York in 1995. Now in its tenth year, it brings about 30 adult students together for three hours every Wednesday from September to May. They hear from a number of committed and celebrated UW faculty as they read and discuss everything from Shakespeare and Sojourner Truth to the Federalist papers and Vaclav Havel's 'Essay on Civility.'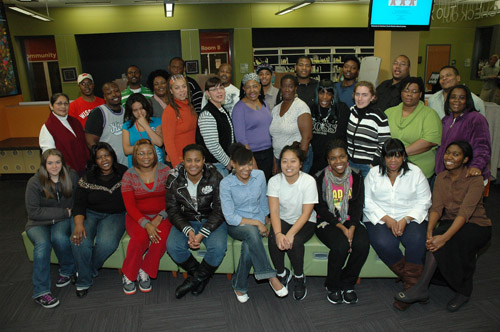 All Odyssey participants are enrolled as "Special Students" at UW-Madison and receive six college credits through the English department when they complete the course. The Project also provides these adult men and women with a variety of support services, including bus transportation, childcare, counseling, and guidance on post-project applications and financial aid.
Although many of the Odyssey students are confronting very difficult circumstances -- some live at the local Salvation Army, some have lost their homes, and others are dealing with tough personal and medical crises -- their spirits, and their energy, are always high.
"They are somehow managing -- despite all of these obstacles -- to get to class with their work done," Emily Auerbach told a local newspaper last week. "I find it incredibly moving and inspiring."
There's probably nothing more inspirational than the annual Odyssey graduation ceremony. This year's is slated for May 9. Laughter, tears, and shouts of joy fill the room, and you realize that lives have indeed been changed. As Denise Maddox, one of the first Odyssey Project graduates, told her teachers and fellow graduates: "I would never have thought that classes in the humanities would change my life forever. I mean 'forever' without exaggeration because Writing, Art History, American History, Literature, and Philosophy transported me into a new world, where written words came alive and made magic inside my heart."
And that's exactly the kind of magic that education should be all about.
Related
Popular in the Community