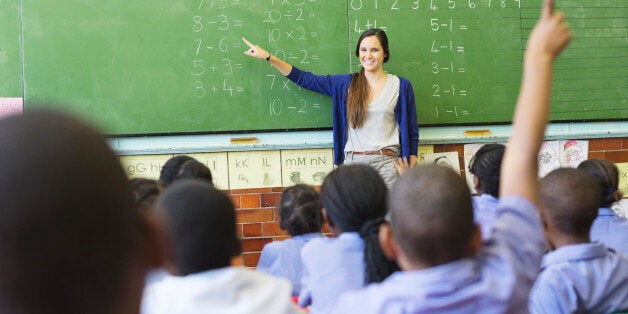 All around the world, teenage girls are more likely than boys to reach a basic level of proficiency in math, science and reading. However, among the world's highest achieving students, girls continue to lag behind boys in math, according to a report released Thursday by the Organisation for Economic Co-operation and Development.
The comprehensive, 176-page report looks at gender differences in student performance across 64 countries and economies. The OECD distributes the Programme for International Student Assessment (PISA), an exam taken by 15-year-olds around the world, every three years, and used results from the 2012 test as a lens into the issue of gender equality in education.
Overall, the report highlights the increasing gap between male and female academic achievement -- and shows that young women are often performing better than their male peers. Girls are now going to school longer than boys and significantly outperform boys in reading. Across countries examined in the report, boys are more likely to post low scores in math, reading and science.
Compared to girls, boys are more likely to say they think school is a waste of time, show up late to class and generally be less ambitious with their education and career expectations. They also spend less time doing homework and reading for pleasure, and more time playing video games or engaging with technology.
Evidence suggests that even though boys underperform in school as teenagers, they tend to gain necessary literacy skills by adulthood. Previous surveys from the OECD show that men are just as proficient as women in literacy by adulthood.
Yet top-performing girls continue to lag behind top-performing boys in math and science -- which is related to the underrepresentation of women in science, technology, engineering and math jobs. The results are especially bleak in math. In science, top-performing boys outscore top-performing girls on average, but there are a number of countries where girls post overall higher scores than boys in this area. But in math, boys significantly outperform girls, on average, in 38 countries and economies. In just a few places, such as Shanghai and Singapore, girls perform as well as their male classmates.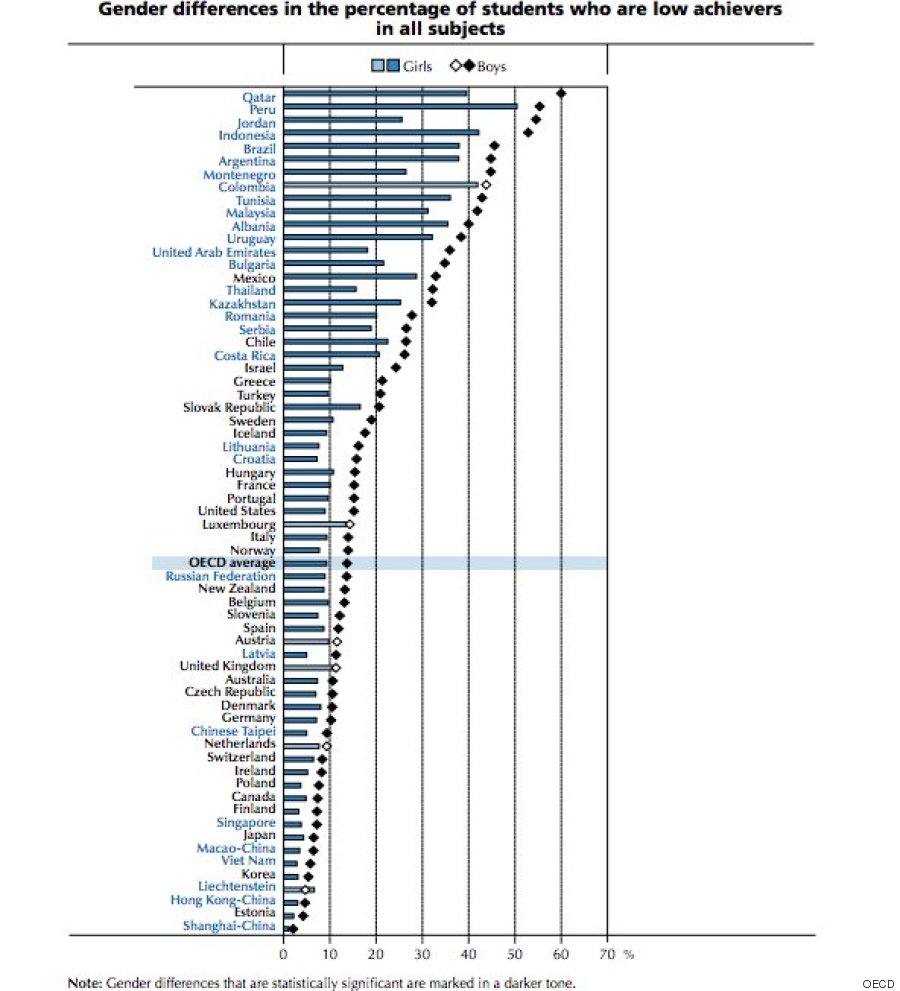 The findings "imply is that there is something going on at the two ends of the performance spectrum, specifically among boys who are low achievers, particularly in reading, and among girls who are high achievers, particularly in mathematics," the report says.
"Low-achieving boys appear to be trapped in a cycle of poor performance, low motivation, disengagement with school and lack of ambition, while high-achieving girls are somehow thwarted from using their mathematical skills in more specialised higher education and, ultimately, in their careers," according to the report.
While it is difficult to determine why boys and girls perform better in certain areas, the report points to some potential reasons. Girls report having lower levels of confidence in their math abilities and experiencing higher levels of anxiety when performing math-related tasks than boys, according to surveys associated with PISA. Girls' low level of confidence in their math and science abilities could ultimately impact their performance, the report suggests.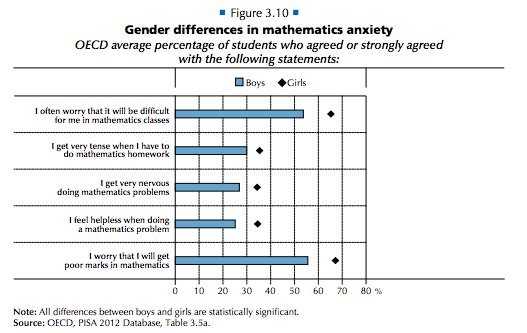 "Gender differences in mathematics and science self-efficacy and self-concept remain large even among students who perform at the same level in mathematics and science," the report says. "Girls who perform as well as boys reported much lower levels of mathematics and science self-efficacy and lower levels of mathematics and science self-concept."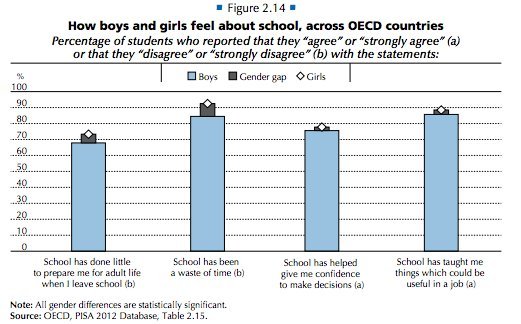 "Evidence strongly suggests that gender gaps in academic performance are not determined by innate differences in ability," the report concludes, before making a number of recommendations for how schools and parents could work to close such gaps. Teachers should take steps to become more aware of their own gender biases, and work to build girls' self-confidence levels in math, the report recommends.
To take action on pressing education issues, check out Global Citizen's widget below.
Related
Popular in the Community