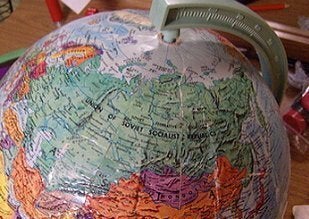 The OECD studied 11 specific aspects of life that are believed to contribute to the overall well-being of people across the world. The organization looked at parameters such as income, jobs, housing, health, and work-life balance to assess how people perceive the quality of their lives. The report shows that income is a prime contributing factor to well-being, yet so are less obvious factors such as a clean environment, health, and safe neighborhoods.
"Some may wonder whether it is still opportune to talk about well-being, rather than just focusing on the economic growth needed to get our countries out of this crisis," OECD Secretary-General Angel Gurria said at the launch of the report. "I strongly believe that today, even more than two years ago, we have to consider a broader picture in our policy making, because a 'growth as usual' approach is simply not enough."
Global well-being has increased over the past fifteen years, "How's Life?" concludes. "People are richer and more likely to be employed, they enjoy better housing conditions and are exposed to lower air pollution; they live longer and are more educated, they are also exposed to fewer crimes," the OECD sums up. Yet disparities across countries are large, and income inequality between groups within countries is also on the rise.
Below, see which countries made the top-ten list of the reportedly happiest places to live, as well as how the U.S. measures up.
Related
Popular in the Community