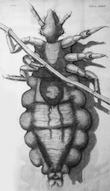 I work at home. I was on my computer at my desk when the phone rang. It was the woman from my son's elementary school office.
"Hi Liberty," I said. It's an interesting name only I've never had the chance to ask her about it. Usually, Liberty and I are glaring at one another over tardy slips.
"I know you're going to hate getting this call," Liberty began, "But, your son's in the office. He can't go back to class."
I hated getting the call, but I wasn't going to let her know it.
"No worries," I said. I despise generic phrases. They are the verbal equivalent of vegetables without vitamins. Yet they serve a purpose.
"I'll be right over," I said, blithe.

I live near the school. I shut down Final Draft, Facebook and e-Harmony. I grabbed my keys and bag, and drove over to get Cole.
Related