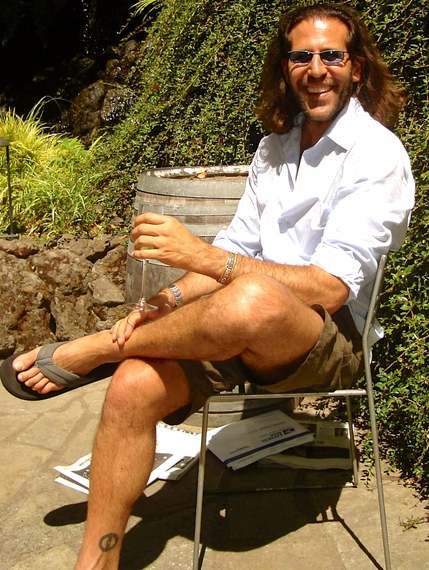 The above photo was taken on August 22nd 2010 at Domaine Chandon in Yountville, California. I was celebrating my 44th birthday with some champagne, a lovely meal of local fresh vegetables and cheese, the New York Times, and pleasant conversation with my girlfriend.
Unbeknownst to me, at the same time less than half of a mile away Laurent Bécue-Renard was at the Pathway Home shooting his staggeringly brilliant documentary "Of Men and War." Once you see this harrowing film you will understand what a stark juxtaposition our lives are from the lives of soldiers who have served in combat. The freedoms we enjoy such as drinking champagne, eating lovely meals, reading the New York Times, and freely conversing with loved ones are often taken for granted.
I was perturbed by the article in the New York Times Sunday Magazine section a few weeks ago "Please Don't Thank Me For My Service" because I am one of those idiots who often thanks young men and women in uniform when they sit near me on airplanes or when I see them in public. Whether I believe in the reasons for these wars or not - or whether I believe that war is ever necessary or not - does not detract from the fact that these people are risking their lives every day so that we can benefit from the freedoms that we enjoy in America.
Watching "Of Men and War" and listening to these men recount the horrors that they have witnessed - sometimes at their own hands - is heartbreaking. As Elaine Scarry discusses in "The Body in Pain," language cannot convey the atrocities that these men have survived and thus they feel marginalized and alienated.
The symptoms of their PTSD range from uncontrollable anger to self-loathing to alcoholism and almost none of these men can imagine reintegrating into society after experiencing the horrors of war. On the other hand, it is heartwarming to know that these men have a place to go and commune with other soldiers who also suffer from PTSD so that they do not blow their brains out like so many veterans do - according to many news sources 22 veterans commit suicide every day in America.
"Of Men and War" premiered in the Official Selection of the Cannes Film Festival and I commend François Truffart for programming this unsettling documentary as part of the COLCOA Film Festival at the DGA in Los Angeles on Friday April 24th. "Of Men and War" is a provocative film. It is a brave film. It is an honest film. And it is a film that every American should see.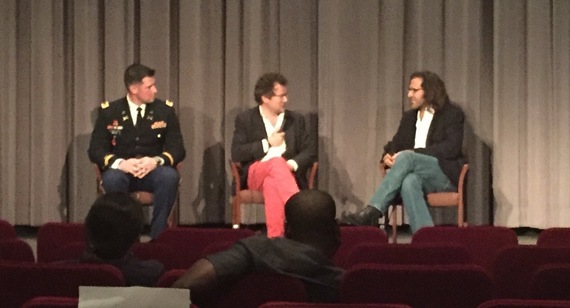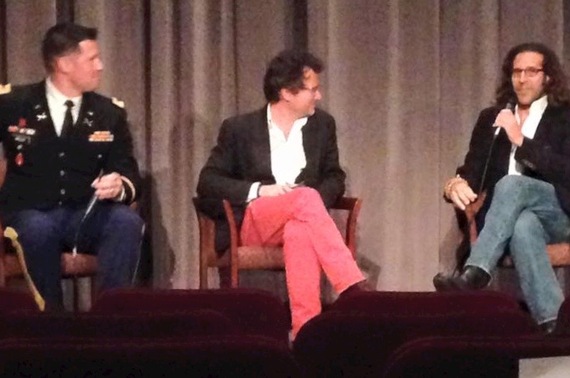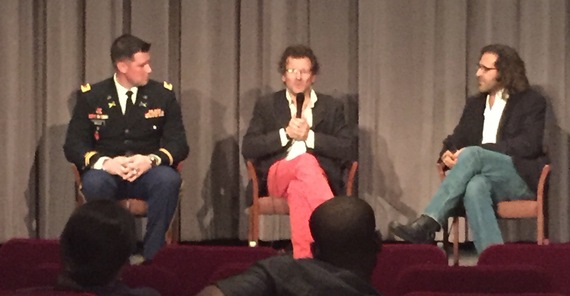 REAL LIFE. REAL NEWS. REAL VOICES.
Help us tell more of the stories that matter from voices that too often remain unheard.