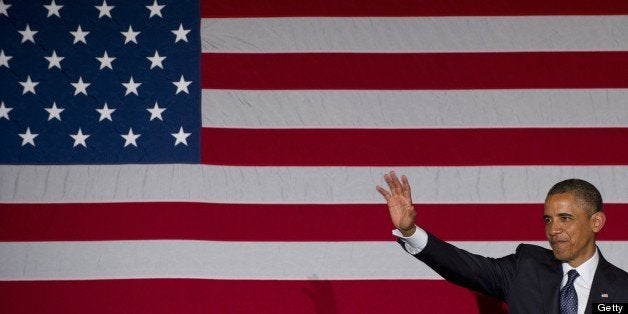 WASHINGTON -- With prospects of comprehensive immigration reform dependent on the House of Representatives moving a bill, advocates of reform have scattered across the country to put pressure on lawmakers. The results have been mixed, local news reports suggests.
Organizing for Action, the nonprofit policy advocacy arm formed to push President Barack Obama's agenda, gathered only eight people to rally outside of the Merillville office of Rep. Pete Visclosky (D-Ind.) on Monday to push the congressman to support reform. The congressman was not actually in his office at the time.
Visclosky has opposed a pathway to citizenship in the past and voted against the DREAM Act in 2010, according to Project Vote Smart, making him a prime Democratic target for OFA. Visclosky's office could not be reached for comment about the representative's current stance on immigration reform.
But while it failed to turn out major numbers in Merillville, Ind., OFA and others had more success elsewhere.
After the Senate passed a comprehensive immigration reform bill on June 27 by a margin of 68-32, House Speaker John Boehner (R-Ohio) indicated that the House would apply some breaks to process. Rather than up the Senate bill, Boehner pledged to pass a House measure. Boehner also said that he will invoke the Hastert Rule, which requires the majority of the majority to support a bill before it comes up for a vote in the House.
And so, the challenge now facing reform advocates is getting Republican-run House to act. And the tactic most often used is to put enough pressure on lawmakers back home.
OFA sent out an email to supporters on Tuesday highlighting some of the rallies it held in support of immigration. The email spotlighted about 10 events, most more popular than the one in Indiana. They included several rallies at the Boehner's district offices where dozens of people rallied, an event in Reno, Nev., attended by a "handful" of people, and one at the Des Moines office of Rep. Tom Latham's (R-Iowa) where a dozen people rallied for immigration reform.
Calling all HuffPost superfans!
Sign up for membership to become a founding member and help shape HuffPost's next chapter
BEFORE YOU GO
PHOTO GALLERY
Bipartisan Immigration Plan's Key Provisions