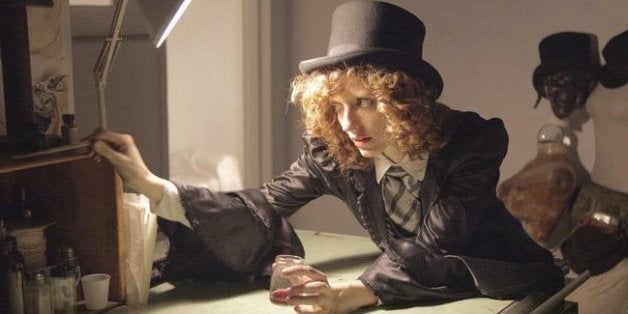 Off Broadway plays can get really weird. Like, watermelon-being-smashed-to-bits-on-stage weird. So when the basic Broadway lineup starts to feel tired, it can be difficult to navigate theater options outside of seeing "Wicked" a fourth time. Here to help you avoid being needlessly splattered with fresh fruit, we bring you the first of our monthly roundup of five Off and Off Off Broadway shows.
Bootycandy
Great For: Michael Jackson obsessives who don't mind genital euphemisms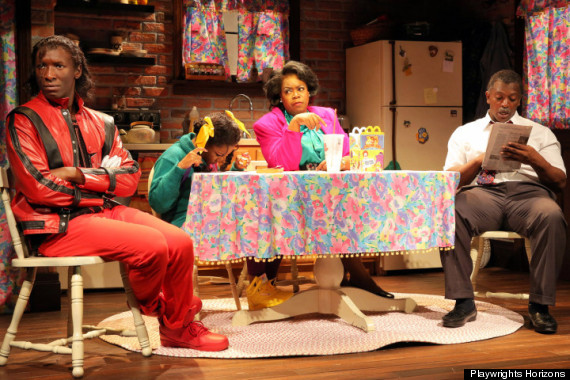 If you're embarrassed to tell people you're seeing a show called "Bootycandy," this show is not for you. No need to click over to Urban Dictionary: "bootycandy" is a cringe-worthy word for "penis" and, as a title for this play, a symbol for the painfully entertaining sweetness that accompanies its use. As a series of vignettes, it will make you laugh so hard you burn calories, despite the fact that the audience's perception is the butt of many jokes. And yet, there are moments of poignancy amid the laughter. Imagine if "The Cosby Show" (the only show that's ever done extra special episodes well) did an extra special episode about black attitudes toward gay culture. Sprinkle that with the meta absurdity of "Arrested Development," and you've got something resembling Robert O'Hara's excellent play.
The Fatal Weakness
Great For: Anyone who has ever marathon-ed "Murder She Wrote" while drinking scotch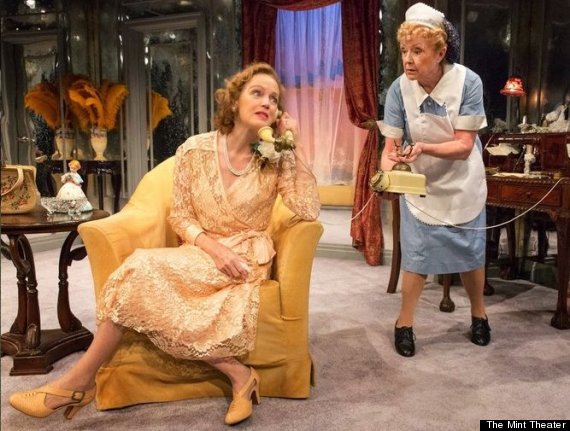 Chances are you will see "The Fatal Weakness" surrounded by a sea of perfectly coiffed heads of silver hairs, that will bop ever so gently as the elderly crowd lets out giggles over the dated humor. Yes, the audience will have all most certainly arrived off an early bird special, though that adds a certain charm to the old time-y dramedy of the show. The script dwells in a woman's twitchy deliberations over discovering her husband's infidelity, juxtaposed with her daughter's own marital issues. This revival is no less of a slow burn than the original (with three acts that can make the single set of the drawing room start to feel a bit claustrophobic). Seeing this 1946 play in 2014 makes for an interesting look at what it meant to be a married adult 60-something years ago.
Then She Fell
Great For: Dancers who don't mind being hand-fed grapes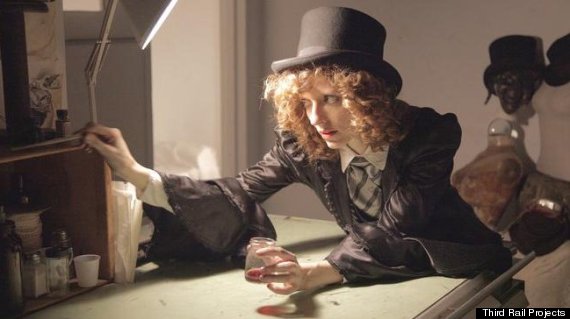 "Then She Fell" is basically what would happen if a haunted house was cast with Alvin Alley dancers who had recently spent a bit of time reading "Alice In Wonderland." Inspired by the book and real life of Lewis Caroll, "Then She Fell" describes itself as an "immersive theater experience." That can mean several things. Here it is best interpreted as "you will be separated from your party and occasionally touched by cast members." The story, which is told largely through contemporary dance and passionate eye contact, starts as the audience is pulled off into small groups. Each member is given a ghost key, the first of several shots of alcohol (called "elixir"), and the instructions to speak only when spoken to and refrain from opening closed doors. Everyone's experience is different, though it is possible that over the course of the show you might be hand-fed grapes, told a bed time story while lying in a bed and/or asked to brush a stranger's hair.
"Then She Fell" recently moved and re-opened. It is now in performances until Dec. 28 at Kingsland Ward.
Tail! Spin!
Great For: Twitter users who foster a love/hate relationship with politics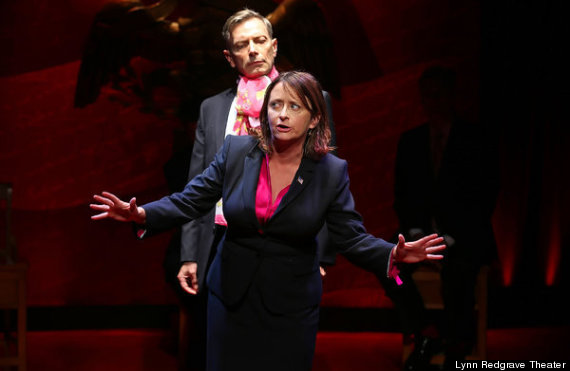 In the role of "Wives, Tails, Beards & Barbara Walters," Rachel Dratch steals this show. Her nuanced use of bug eyes alone is worth the price of admission. "Tail! Spin!" is an unflinching comedy, built with the actual words of our fallen politicians. Mark Sanford, Mark Foley, Larry Craig and, of course, Anthony Weiner are among the hypocrites depicted on stage. The quickness of the dialogue mixed with the reality of American politics makes for a show that plays like a long David Mamet one act about C-SPAN. In a good way.
Bayside! The Musical!
Great For: Dustin Diamond's mom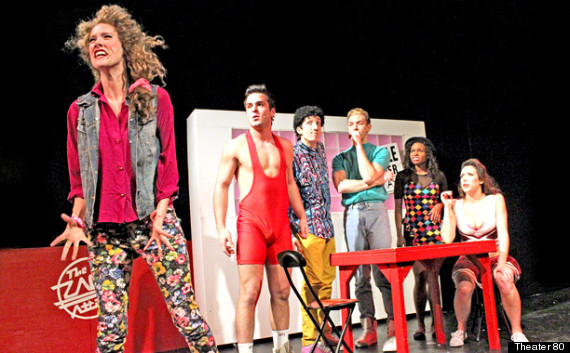 There are moments when this "Saved By The Bell" musical feels like it could be the goofy, perverted intro to "Saved By The Bell" parody porn. Dustin Diamond plays himself as a custodian, and his appearance is just as strangely sad and un-shocking were the events on stage opening an adult film. The show follows the main cast (and Tori!) as they raise money for the school, though the plot is all but irrelevant. You know the jokes: Slater's struggling to repress his sexuality, Jessie's a pill popping maniac. Some of it's a cheap, but the impressions are so fantastically over-the-top, you'll enjoy it beyond the slimy schadenfreude of seeing the massive "D.D" bedazzled on the back of Dustin's janitorial onesie.
Calling all HuffPost superfans!
Sign up for membership to become a founding member and help shape HuffPost's next chapter
BEFORE YOU GO
PHOTO GALLERY
20 Most Confusing Performance Art Pieces Of All Time