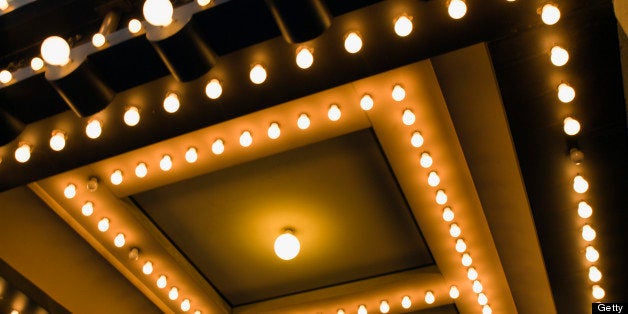 It's a common misconception among casual theater patrons that when a show is Off-Broadway, it's less prestigious or of lower quality than a Broadway show in New York.
In fact, Off-Broadway has nothing to do with the quality of the show -- it has not been "kicked off Broadway," as the name might suggest. It simply means the show is housed in a smaller venue, seating anywhere from 100 to 499 audience members. By contrast, New York's largest Broadway theater, the Gershwin Theatre, seats nearly 2,000.
Off-Broadway shows provide a more intimate theater experience, which is of great benefit to some productions. Here are some other things you might not know about seeing a show Off-Broadway:
Like many Broadway shows, some run for a limited number of performances, but others have been running for more than a decade. The hit percussion show "STOMP" has been at the Orpheum Theatre for nearly 20 years.
Broadway isn't the only place to see celebrity actors. Recently, Off-Broadway shows have featured stars including Jenna Fischer ("The Office") and Michael Urie ("Ugly Betty").
The theater may be nowhere near the actual Broadway street. Although many Off-Broadway venues are in the Theater District, they're spread around all over Manhattan. So, it's important to follow the cardinal rule of theater-going in any city, for any show: Triple-check your tickets for curtain time and location.
Several well-known Broadway shows got their start in smaller Off-Broadway venues: "Avenue Q," which claimed the 2004 Tony Award for best musical, "Little Shop of Horrors," and "Rent."
When you're choosing a show, there's just as much variety Off-Broadway.

--Kristyn Schiavone is a Travelzoo Deal Expert based in Chicago. Travelzoo has 250 deal experts from around the world who rigorously research, evaluate and test thousands of deals to find those with true value.