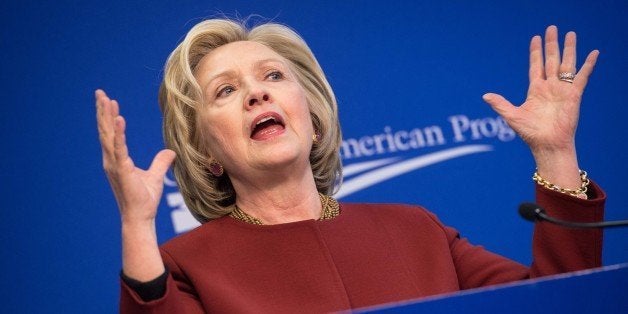 Off Broadway plays can get really weird. Like, watermelon-being-smashed-to-bits-on-stage weird. So when the basic Broadway lineup starts to feel tired, it can be difficult to navigate theater options that extend beyond seeing "Wicked" for the fourth time. Here to help you avoid being needlessly splattered with fresh fruit, we bring you the April edition of our monthly roundup of five Off and Off Off Broadway shows.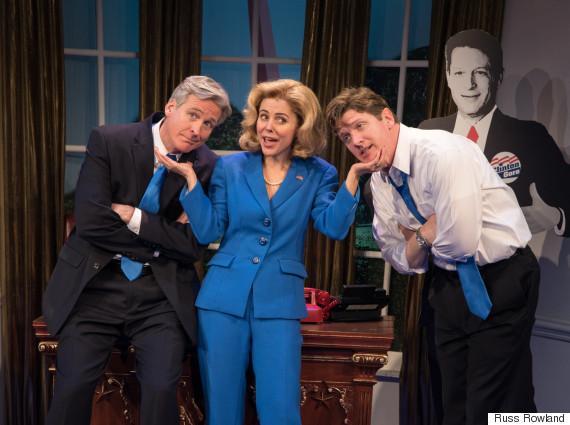 "Clinton The Musical" relives the the Clinton administration with a sense of humor that has metastasized in the almost two decades since our president did not have sex with that woman. The well-trod story is told through Hillary and two Bills -- one self-serious, the other a sax-playing sex savant -- struggling to keep control of the presidency against the machinations of a maniacal Kenneth Starr. The joke about Ken having a gay crush on Bill hasn't changed much since 1998, so "Clinton!" escalates it by having him strip down into BDSM gear adorned with glittering red stars, after singing, "when you wish upon Ken Starr."
All the major players are here as caricatures. Newt Gingrich is dopey and plus-sized, his lips glued to the straw of a Big Gulp. Monica is horny and naive -- gracing us with multiple renditions of her solo song: "I'm Fucking The Fucking President." It's Hillary who gets the most tame satirical treatment, her ambition summed up in visions that she will someday run for president (a premonition which is vaguely interesting to watch following her announcement).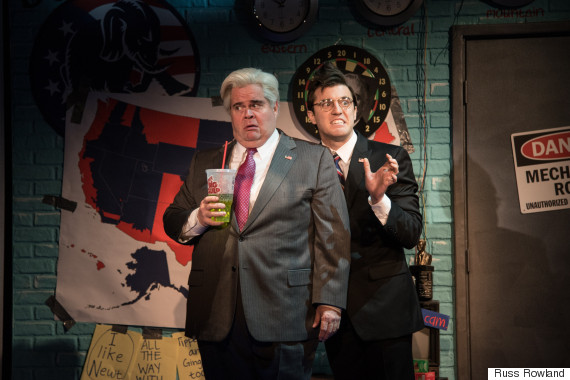 The most cutting look comes not from the dynamics of the sex scandal, but the media swooping in and out of White Water and the impeachment trial as a sort of Greek chorus. There's an entire song devoted to journalists not being entirely sure what White Water even is, and it's the most cutting aspect of the show.
Ultimately, behind the doors of an Oval Office is a man (or, here, two men) fumbling to be effective between blow jobs, while the woman really running the show is reduced to an easily-duped pantsuit in the hands of the media, flinging snippets of half-accurate information out to the public. It's in this pocket of representation "Clinton!" picks up on the bumbling absurdity of the D.C. Armando Ianucci paints with "Veep." Only here it's set to music.
"Vintage Live"
Great For: Apple fanboys who enjoy a good Billy Joel song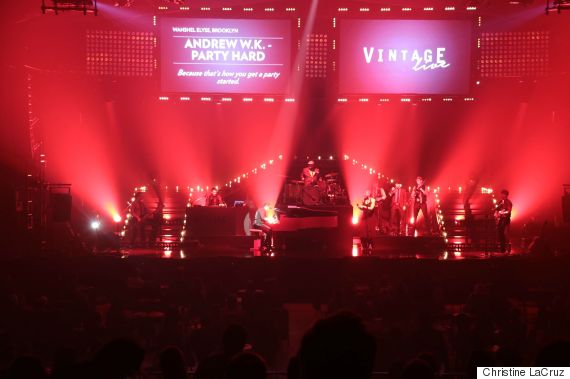 "Vintage Live" finds its home in Le Qube -- an 18,000-square-foot pop-up theater on the piers off Hell's Kitchen. The show is request-based. But instead of yelling out "Play 'Free Bird'!" over whiskey sours, each song selection is based off an algorithm that takes into account quizzes filled out by audience members before the show, as well as digital messages texted to the band during the performance.
Basically, "Vintage" is a makeshift piano bar that has acquired a fancy iPad. Although, the whole thing is pretty fun. And it's impressive to watch piano man Gregory Charles conduct an entire band through each song using what his reps call "a mix of sign language and baseball signals." Toward the end of the show, Charles reverts to a paper raffle for a challenge round: if you request a song he can't play, Charles and the band come to your house for a private performance. (Please ensure your 18,000-square-foot pop-up theater permits are ready for inspection.)
In performances until May 2 at Le Qube.
"Revenge Of The Popinjay"
Great For: Beyoncè devotees who don't mind gratuitous fake blood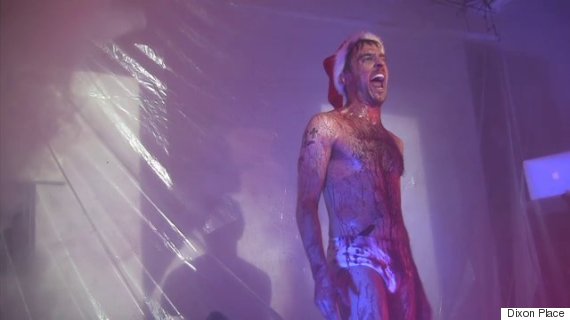 "Revenge of the Popinjay" is a satirical play with rap musical elements about a serial killer targeting straight people. It's a sort of modern day "American Psycho" enacted by a young actor with the comedic chops of a '90s (and still thirsty) Ben Stiller. Basically, replace Phil Collins with Beyoncé and misogyny with homophobia and you have something resembling this show. That all sounds a bit overly high-concept and experimental (because it is), but the two-man team behind "Revenge" (called Animal Parts) -- along with their minimalist set -- make it work, where a bigger cast and high production value would likely undermine the effectiveness of the dark comedy.
"Broken"
Great For: High school students who missed the PSA on bullying and school violence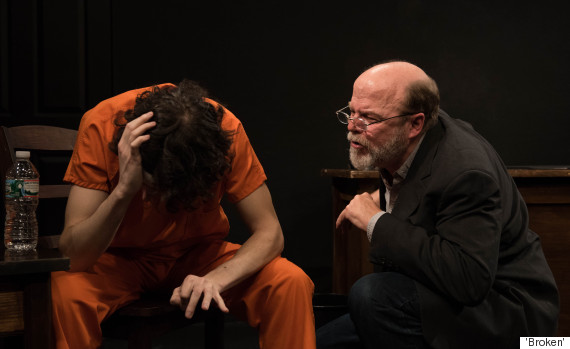 "Broken" takes place in a state-run prison and depicts a therapy session with an inmate that enfolds in real time. Sometimes too-fast paced dialogue moves doctor and patient through the details of the crime that put Kevin McFadden behind bars: murdering 17 people in a mall. The character is equipped with an overwhelming sense of anger that he hasn't gotten what he deserved -- no girls wanted to go out with him, his writing career never took off. So, despite having a mom that loved him and being just 25 years old, he set off to make others feel his pain. The psychological insights are less than insightful. Perhaps unintentionally, what peels back is a portrait of male entitlement that is frustrating à la an episode of "Law & Order" begrudgingly written by David Mamet.
"Broken" is infuriating and difficult to sit through. But maybe that's the point.
Dagger & HELLO Musical Improv
Great For: Millennials who can't afford to see "Book of Mormon" again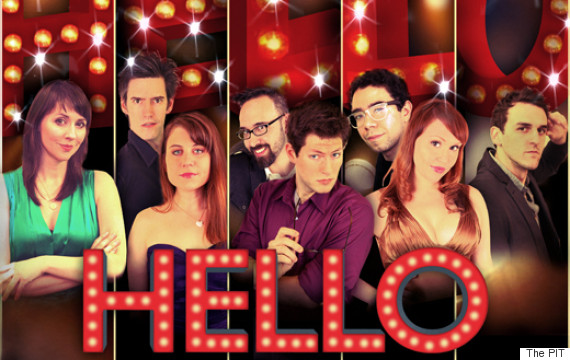 Musical improv by the Dagger and HELLO troupes seems deceptively easy. In a double-header show, the two put on back-to-back musicals based on an initial suggestion from the audience. At the mercy of a piano player, they start off with three scenes that launch into songs with little warning. These are typically structured with one scene that introduces the protagonist, one that introduces the antagonist and an X-factor scene to be weaved into the narrative as a subplot. Working from that formula and their singing voices (ranging from decent to impressive) alone, they put on easily the best low-budget musical you will ever pay $10 to see. (Note: It helps to grab a drink at the bar beforehand.)
Related
Before You Go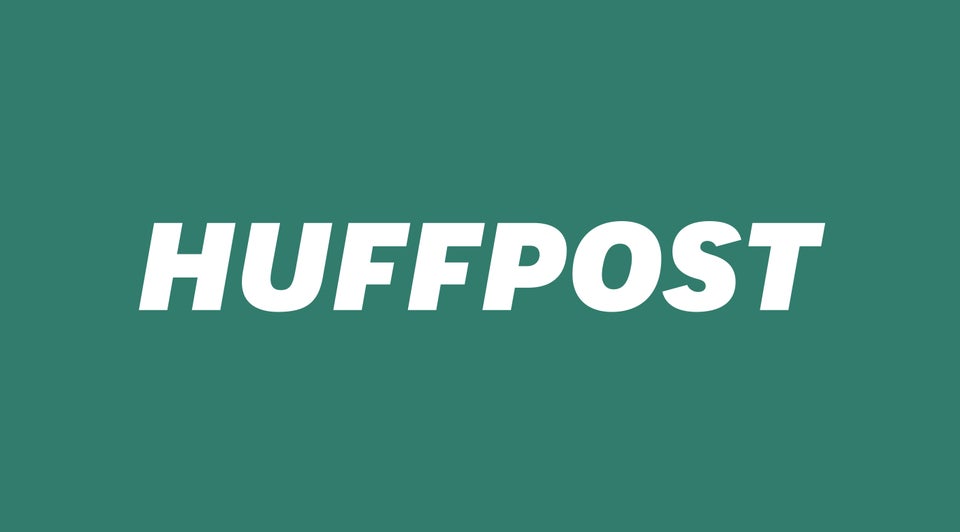 20 Most Confusing Performance Art Pieces Of All Time
Popular in the Community