Off Broadway plays can get really weird. Like, watermelon-being-smashed-to-bits-on-stage weird. So when the basic Broadway lineup starts to feel tired, it can be difficult to navigate theater options that extend beyond seeing "Wicked" for the fourth time. Here to help you avoid being needlessly splattered with fresh fruit, we bring you the November edition of our monthly roundup of five Off and Off Off Broadway shows.
"Here Lies Love"
Great For: Everyone who is already a little tipsy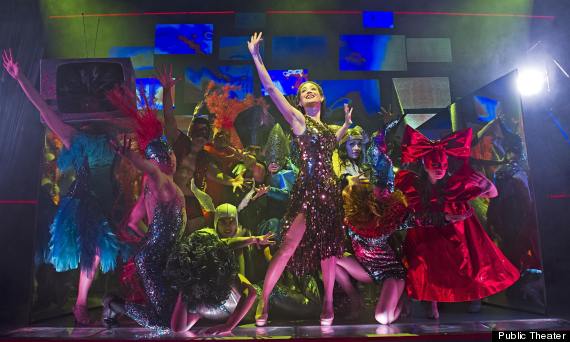 "Here Lies Love" is basically the story of Filipino politicians Imelda and Ferdinand Marcos set at a sweet sixteen in the '80s. You'll check coats and bags before gathering to stand around a rotating platform that makes for a mandatorily immersive theater experience (as in: "get out of the way, or be body checked by the man in a jumpsuit lugging Stage Right to the left!") The rise and fall of the Marcos duo is fascinating in its own, but the older-skewing crowd being aggressively encouraged to line dance to songs by Fatboy Slim and David Byrne makes for a pulpy spectacle only loosely rooted in tragic Phillipine history.
In performances until January 3 at the Public Theater.
"50 Shades! The Musical"
Great For: Inner goddesses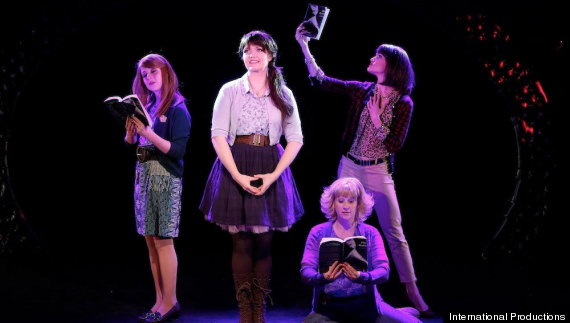 Three Skinnygirl-drinking book club members act as a sort of Greek chorus for the wonderful mess that is "50 Shades! The Musical," standing in for the book's audience and the play's as well. With the help of some Pinot, the crowd will surely scream multiple times per scene -- as if whatever sexual awakening was endowed by "50 Shades!" were to repeatedly reach its climax. Our Anna has a killer voice, but it's the morbidly obese Christian Grey who will steal your heart with his delirious physical comedy. This show handles its source material with the gentleness of a grizzly bear unwrapping a Special K bar and it's all the better for it.
"Smoke"
Great For: Those who understand the value of a good carcinogenic or wear lots of crop tops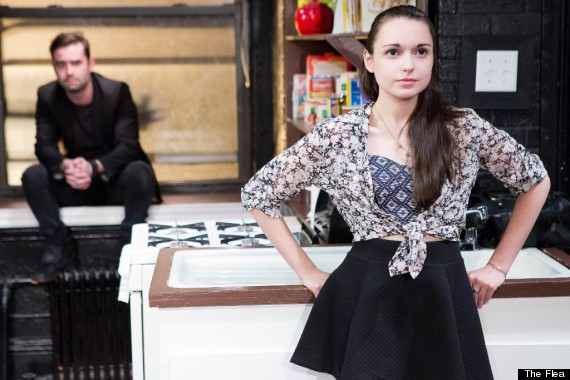 "Smoke" is what would happen if Lena Dunham adapted David Ives' "Venus In Fur" in Roman Polanski's place. The set is intimate (and here "intimate" means you can smell the cigarettes the two-person cast smokes from your folding chair 10 feet away). The rapid-fire dialogue unfolds into a long scene centered around the inherently complex power struggles of BDSM with a hint of hipsterism. If this provocative(ish) one act were filmed and made available via Hulu, ads for Urban Outfitters would play during commercial breaks.
In performances until November 16 at The Flea Theater.
"The Bullpen
Great For: Fans of true crime drama who are not offended by deliberately ethnic accents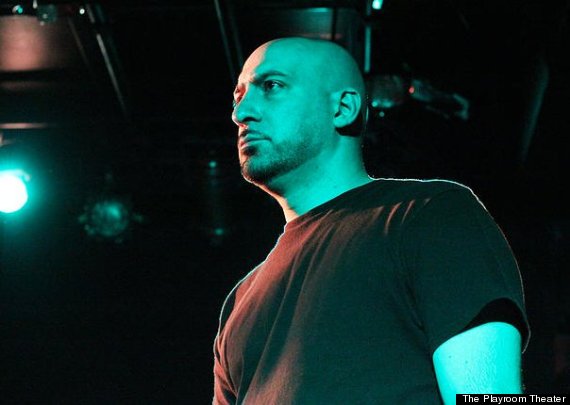 An 18-character one-man show might trigger you to recall the 1976 made-for-TV movie "Sybil." There are moments when writer and 18-part actor Joe Assadourian is seemingly just narrating the voices in his head, though that speaks to how closely tied he is to his characters. The dexterous transitions are a mix of frightening and impressive. By the end, you'll likely be unsure if "The Bullpen" stars a masterful impressionist, a man on the verge of a psychotic break or some entertaining combination of the two.
In performances at The Playroom Theater.
"Disenchanted!"
Great For: Feminists who feel guilty about really liking Cinderella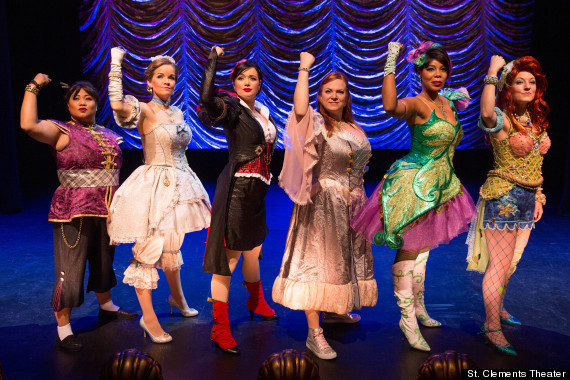 Imagine a Buzzfeed Disney princesses post along the lines of "What If Disney Princesses Had Realistic Waistlines ... And Weren't Based On Sexist And Racist Interpretations Of Females?" set to music. That is this show. The songs are generic, almost to the extent that they work as a parody of musical theater. It's as if an aggressively talented improv team got the suggestion "Snow White" and had a little extra time to practice (and make costumes) before showtime. What comes together is a version of happily ever after where "the princess who kissed a frog" finally gets to be black, Mulan is a lesbian, and the idea of needing a man to save you is called out for the bullshit it's always been.
Before You Go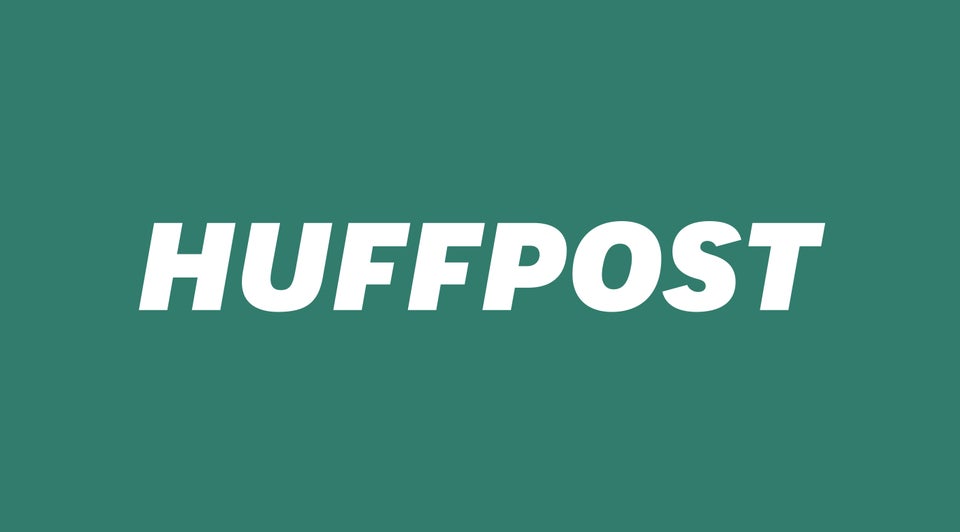 20 Most Confusing Performance Art Pieces Of All Time
Popular in the Community