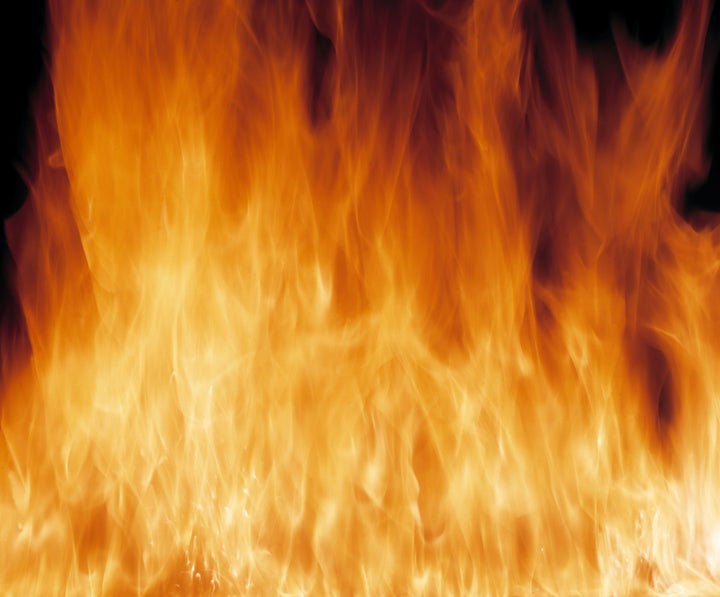 Winter break for the college set is over and students are back on campus. If your child is living in the dorms, there is relative assurance that there are fire codes and drills. A parent can be assured that sorority and fraternity houses have safety measures in place, too.
Let us now turn the page in life and discuss: off-campus housing. Our daughter, who is in her junior year, has elected to move a mile or so outside of town from the main campus of her upstate university. Just back from fall semester abroad in Italy, she and her fellow Delta Whose-Its decided to rent a house in College Town.

"But, Mom, it's going to be so cool. I'll be living with my friends in a house!" she announced after she had signed the lease with seven other girls.
During sophomore year, they lived with their other "sisters" (sorority speak) in a stately BRICK house built on-campus in the 1920s. Our daughter and her friends are now living in a WOOD house built in the 1940s. As the premises are not under the direct auspices of campus housing, my husband and I were adamant about a few safety issues: smoke alarms and fire extinguishers.
We urged our daughter to check to see if there are any in the house, specifically in the kitchen and in the bedrooms. Does every hallway have a smoke alarm? Every bedroom have a fire extinguisher? Does everyone on the second floor have rope escape ladders that can be easily thrown over window wills?
How about carbon monoxide detectors?

Once my daughter and I were finished with the smoke alarm, fire extinguisher, rope ladder, carbon monoxide topics, we (I) moved on to "The Emergency Drill."
If you are a parent of a college student who has moved on from the relatively overseen existences in dorms and fraternity/sorority houses, be sure to convey this message to your scholarly progeny: Practice emergency drills. Know what to do and where to meet. See that big tree in the front yard? Suggest they designate that as the meeting place.
I followed up on the conversation with my daughter in an email. Forget the mooshy-mooshy. It went like this:
Mom: Please confirm that you have gotten smoke detectors and fire extinguishers for the kitchen, and that everyone has an extinguisher in their bedroom. Be sure you have all practiced a fire drill and that everyone knows how to get out of the house and where to meet. THIS IS VERY IMPORTANT!!!!!!! (The multiple exclamation points made me feel like I was young again.)
Junior-in-College Daughter: Okay. Will check to see if we have an extinguisher in the house. I don't think we do.
Mom: Okay. Be sure to check.
I tried to appear calm from afar. What I really wanted to write in huge caps with yellow highlight is, DO IT NOW. Do you have a 24-hour Lowe's nearby? It's not out of my way (more like five hours) for me to bring up smoke detectors, fire extinguishers, and rope ladders myself in the morning. Would it be okay with your roomies if I declare an early Parents' Weekend?
The following afternoon, my daughter sent an email with an attachment: "Here's a photo of our new kitchen fire extinguisher."
And there it was: a big bold red sign on their yellow kitchen wall with an arrow pointed down to the fire extinguisher. My daughter also attached a photo of a new extinguisher in the corner near her (very) messy pile of laundry. (I've learned to leave that topic alone.)
I sent off a quick text. (Note: Varying the communication medium keeps their interest. I try to bounce from email to text to IM to occasional telephone calls.)
Mom: Great. Thanks for the swift action.
Junior-in-College Daughter: K
"K2" means we were on the same page, which is a beautiful thing when you are the parent of a college student.
Related