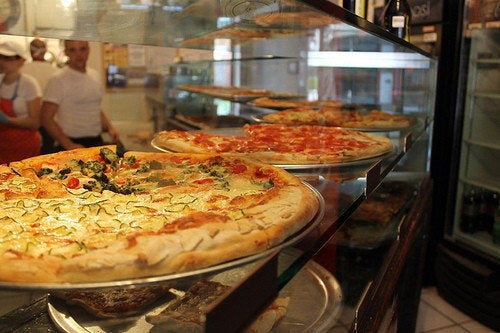 A robbery attempt at a Rockford pizzeria where a deputy police officer was off-duty led to a shootout that killed a 16-year-old suspect and wounded three others.
Police say that the officer, who has not been identified, was in a small office area inside Marie's Pizza with an employee when three men entered the restaurant, according to the Rockford Register Star. One of the men pulled out a handgun and pointed it towards the officer, who was able to wrestle control of the weapon from the suspect after a struggle.
A second struggle ensued over a gun in the store employee's possession, prompting a fourth suspect, who had been standing outside the restaurant, to get involved, at which point the officer fired shots at all four suspects, according to WIFR.
Police have not identified the officer involved, citing family members out of town that have not yet been contacted about the incident, according to the Register Star. Winnebago County Sheriff Dick Meyers spoke positively about the officer, who he said is a 29-year-old U.S. Army veteran who joined the department three and a half years ago after serving a year in Iraq.
"He has an excellent record since joining our department," he told the Register Star.
The officer involved was placed on paid administrative leave immediately after the incident, WIFR reports.
Calling all HuffPost superfans!
Sign up for membership to become a founding member and help shape HuffPost's next chapter