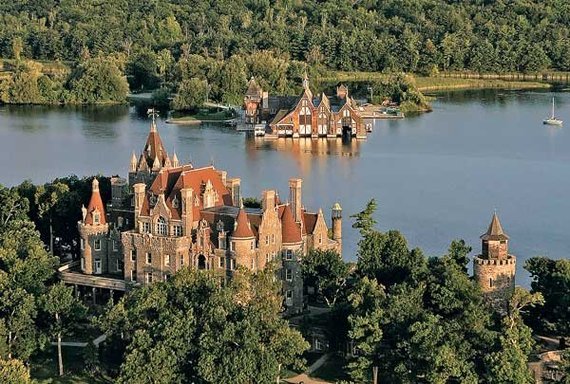 Exploring Ontario, Quebec, and Nova Scotia
Everyone visits Toronto and Montreal on their Canadian adventures--with good reason--but for those who want to explore further, there's a lot more to see on the less-traveled roads (and lakes) of Eastern Canada.

Ride the Ferry
If you're spending time in Toronto, the largest Canadian city, take a break from the hustle and bustle by hopping on the ferry to Toronto Islands, a beautiful, car-free community. Enjoy walking around the scenic area and stop by the Centreville amusement park while you're there.

Head to Danforth Village
This sought-after Toronto neighborhood is perfect for a little window shopping. Visit VII Designs + Gifts for Canadian-made decorative pillows, gifts, and home decor. Grab a bite at the nearby Old West-style restaurant The Wren for a beer and a Chorizo Gumbo Pot Pie.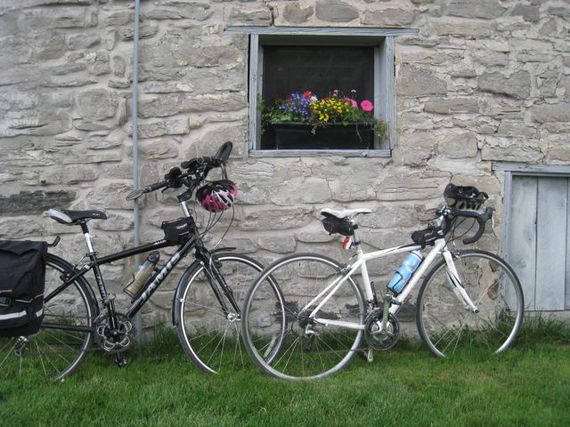 A pitstop in Prince Edward County

Explore Prince Edward County
Antiquing, museums, cycling, theater, boating, hiking and birding are just a few of the local attractions. Make sure not to miss the shopping, especially Kelly's Shop, a magical little boutique full of fun, on-trend apparel.

Tour the 1000 Islands
Located on the St. Lawrence River along the border of New York and Ontario, the historic 1000 Islands region was once patrolled by pirates, now you can take a less dramatic boat tour of the area. Behold the breathtaking views of the archipelago's ancient castles, sandy shores, and bright blue waters.

Visit the Hub of the Lakes
The quaint village of Port Carling is popular with tourists during summer months, head there to enjoy scenic lakes, festivals, and antique boat shows. The lakeside town also has some great shopping. Check out Simple Chic for designer jewelry, select clothing labels, and collection items.

Take to Thornbury
Explore another nook of Ontario with a stop in the charming Thornbury area. This lakeside town is perfect for summer adventures, with regular jazz concerts by the bay, a thriving antique shopping scene, and pristine beaches to explore. The downtown drag, Bruce Street is full of independently owned gems. In particular, Gaia Boutique and Furbelows. Gaia is all about beautiful, eco-friendly women's apparel and Furbelows focuses on fashion-forward looks from brands you love, and new brands you've yet to discover.

East of Toronto: Scenic Oshawa
If you have time on your trip to Toronto, head east to enjoy the quiet, scenic area near Oshawa. Take in a concert at the General Motors Centre and head over to peep the gorgeous gardens at Parkwood National Historic Site. Be sure to do a little shopping in town too. Known for their beautiful merchandise and friendly staff, The Glass Slipper is the area's best shoe store.
Find Artistic Charm Outside of Montreal
About 37 miles west of Montreal, Hudson is a quick escape from the city. And it feels worlds away, thanks to its woodsy scenery, quaint antique markets, and slower pace. While you're in town be sure to catch a show at the Hudson Village Theatre and hit Finnegan's Market for a little vintage shopping. Make sure to get an espresso and do some shopping at the cool Mikko Espresso & Boutique before leaving town.
Nova Scotia: Have a Whale of a Time
One can't visit Nova Scotia without going on a whale watching expedition. You're sure to see porpoises, seals, and seabirds too. There are many options for tours in the area, and many operators offer live commentary and fisherman's tales.
Next stop, Halifax. The fishing town has more pubs per capita than almost anywhere else in Canada. Check out its oldest, Alexander Keith's Nova Scotia Brewery, where folks dressed in period costume bring the late 1800s to life. Don't leave town without a few gifts. Check out the playfully named Sock It To Ya for fun treats for all of your loved ones, and a few gifts for you too.
Let us know any small-town spots we missed in the comments. And browse Shoptiques for your adventure-worthy wardrobe.