Three years ago I took my daughter and her friend to Paris and I fell in love. I've been back twice since--one on my own, and then last summer I took five of my kids for three weeks. I was thrilled when they fell in love with it too.
Everyone knows about the famous landmark and touristy sites in Paris--the Eiffel Tower and Notre Dame--and while visiting those sites are must-dos, here's a few places you might not have considered: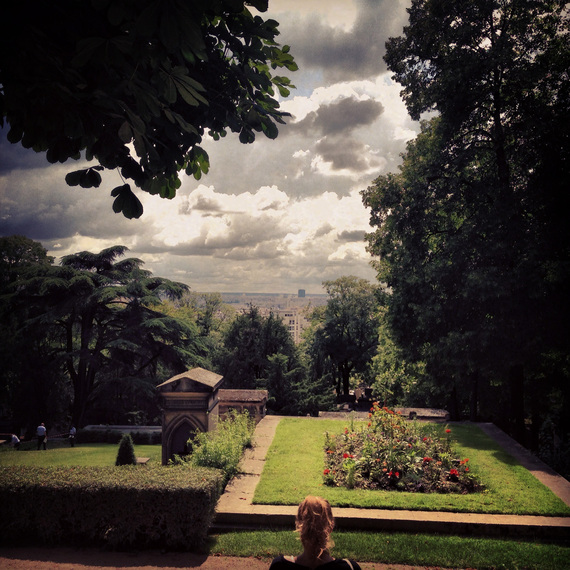 Père Lachaise Cemetery (20th Arrondissement)
Okay, so you've already figured out that this list isn't your typical fall-in-love-with-Paris-list, but stay with me. Père Lachaise Cemetery fills 110 acres and was Paris' first garden cemetery. While it contains the graves of many figures from French history and culture, the magical part are the thousands of hundreds-year-old mini-chapels and monuments built on the site. Wandering Père Lachaise can take a full afternoon, but be sure to stop in front of the visitor center and enjoy the amazing view of the city.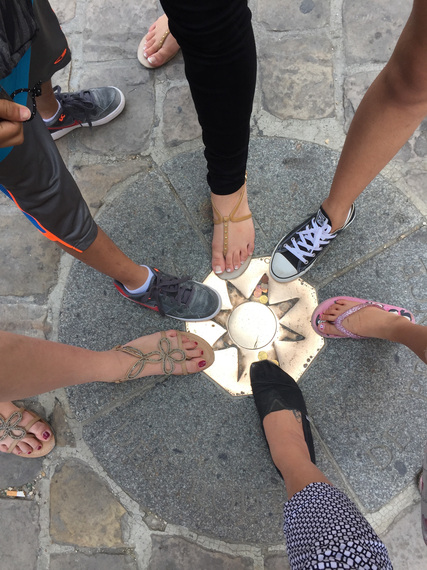 Point Zero (6th Arrondissement)
While everyone knows about Notre Dame, many people have never heard of Point Zero, which lies about sixty feet west of the front entrance. There's nothing marking Point Zero--it's a bronze star embedded into the concrete--and if there's a long line to get into the chapel, it can be difficult to find. Point Zero is often mistaken to mark the center of Paris, but it actually measures the distance to places outside of Paris. There are many superstitions that revolve around Point Zero, but the most prevalent is that if you stand on the star and make a wish, it will come true.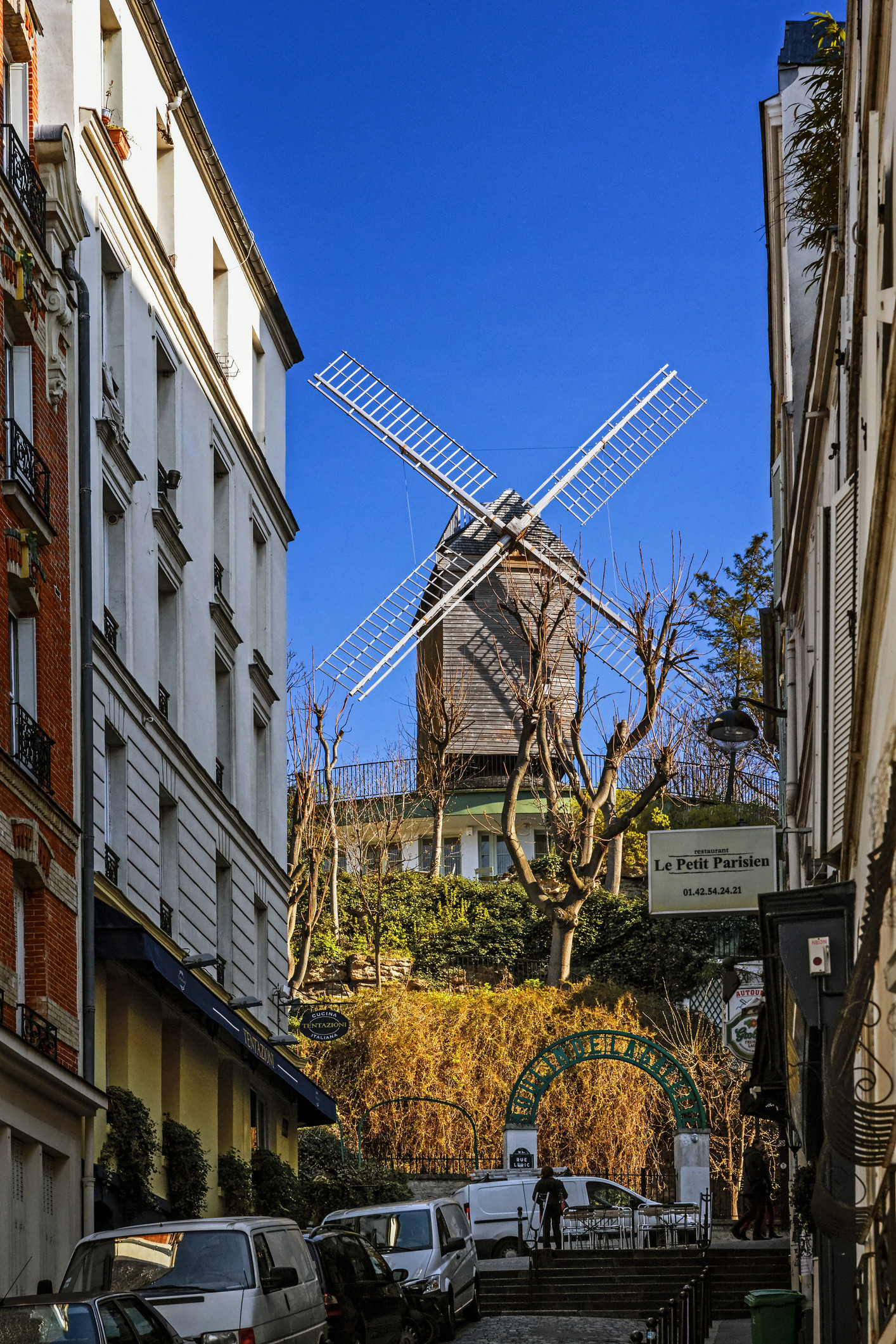 Montmartre (18th Arrondissement)
Basilique du Sacré-Cœur is a popular tourist attraction and well worth the climb to the top. (Pace yourself!) When you finish (Be sure to visit the crypt!) head west to Montmartre. While it's not exactly hidden, many tourists dismiss it -- especially the side streets. Montmartre is known for its artist street market; a little known fact is that the area also has two centuries-old windmills, both of which inspired van Gogh and Renoir.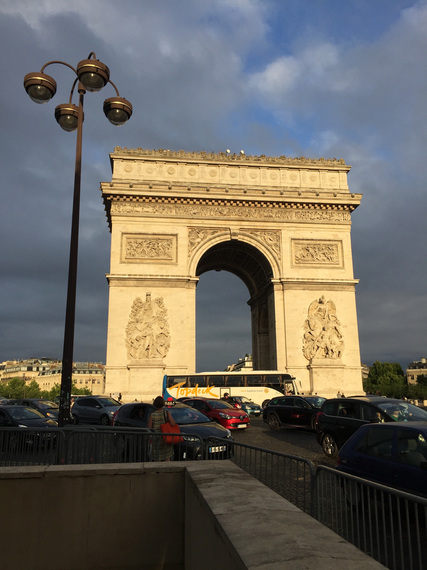 Arc de Triomphe Daily Tribute to the Great Dead (8th Arrondissement)
The Arc de Triomphe is another monument with an amazing view, but if you time your visit right, you can catch the 6:30 daily tribute to those who have given their lives for France. The flame at the tomb of the unknown soldier is rekindled each day by one of many societies of former soldiers. There is often a parade down the Avenue des Champs-Élysées, which ends with a small ceremony next to the tomb.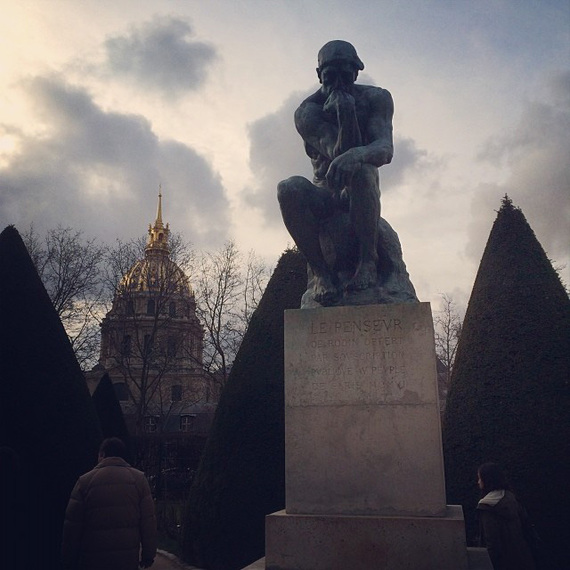 Garden of Musée Rodin (7th Arrondissement)
If you're visiting Paris in the summer, you might be inclined to skip the gardens at Musée Rodin, but don't. You'll find casts of several of Rodin's famous sculptures, including The Thinker. Part of the gardens are tree covered, so if there's a good breeze, it's a great place to sit on a bench and enjoy the view.
We don't know what you do for a living, but we do know you likely need a break. And, nearly halfway through the year, we're challenging you (yes -- busy, overworked, financially stretched you) to #TakeABreak.
During the month of June, we'll help you nail down how many vacation days you have at your disposal, figure out where to go, and plan a trip you can actually afford. For 30 days of travel tips, cheap flight hacks, vacation ideas and wanderlust galore, sign up for our Take A Break action plan here!