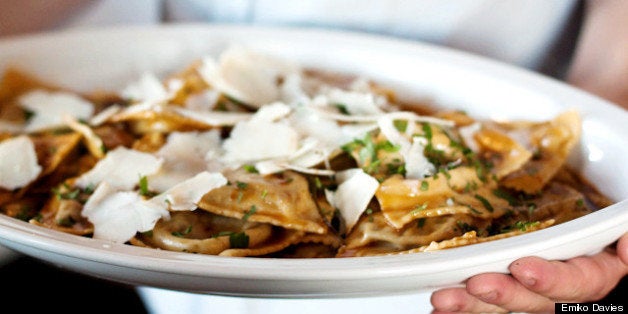 Hello vegans, vegetarians and those repulsed by the thought of eating a part of an animal that reminds you that it came from an animal: we'd just like to warn you now, this is not your post! You're welcome to continue reading, but we're diving deep into the variety meats that get left behind after the premium cuts have been claimed, for some of our favorite offal recipes. Don't say we didn't warn you.
Hello everyone else! Whether you're braving this article despite not being that excited about offal, or you -- like a few of us -- really can't get enough, welcome! Today, we're sharing and discussing some of the cheapest, most nutritious and best tasting parts of an animal. For a lot of people, eating offal is a sort of challenge to like something. For some, it comes pretty naturally. Either way, there are endless ways to make these "nasty bits" incredibly delicious, and we've rounded up a few of our very favorites below.
Even we will admit that the look of these cuts can sometimes be a bit horrifying. We do get very gung-ho about paying respect to the animals we eat, and because of that, also think it's important to waste as little as possible. Luckily, the stuff that usually gets wasted is actually delicious and fun to make your friends eat! If we've missed your favorite variety meat, let us know in the comments!