It's that time of the year. It isn't even Thanksgiving and parents everywhere are already stressed about what to get the kids on their holiday lists. (If Target has aisles of Christmas decorations up, you must be behind. Thanksgiving preparations be damned - it's time to shop!) So you turn to the holiday gift suggestion guides -- those handy catalogues that streamline shopping by prescreening your purchases to ensure optimal recipient satisfaction. I always look forward to the holiday book reviews, because, although I buy my fair share of toys, I'm a book-lover at heart. Every year I hope that they will provide me with perfect additions to kids' bookshelves. Every year, I'm disappointed.
How do I say this delicately? The suggestions are predictable, respectable, and well, ordinary. They are full of sweet, funny, charming, educational, classic books. They have beautiful illustrations, meaningful lessons and some adventure or magic to make things interesting. The books are good (even great) and a child would be lucky to get any of them. I'm sure I'll be buying some of them, too.
But I'm looking for something a bit more... unexpected. I like "odd" or "off-putting" with my children's literature. I like weird. I treasure books that, when read aloud, sound better after I've developed a slur from my evening glass of holiday cheer. I want something that feels fresh even after my son asks me to read it for the 10th time in a row. I have a soft spot for disconcerting characters with strange names and forbidding houses, slightly disturbing premises and a dash of snark. In short, I search for books that combine the best of Jon Stewart, Sesame Street and Buffy the Vampire Slayer with great illustrations.
If you're like me, and, more importantly, your kid is like mine, maybe it's time to ditch the mainstream suggestions and try something new. If you already have shelves full of the classics and the expected, and you're looking to add a little something different, maybe I can help. These aren't "The Chronicles of Narnia," but I think they're fun. Some of these are old, some are more recent, but all are worth a look if you need something a little less traditional this year.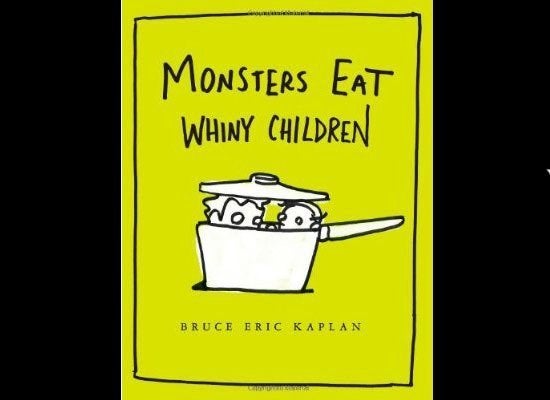 Related