Here are just nine ridiculous things the Donald has said about Latinos in the last year.
He said "The Hispanics" and swears Latinos love him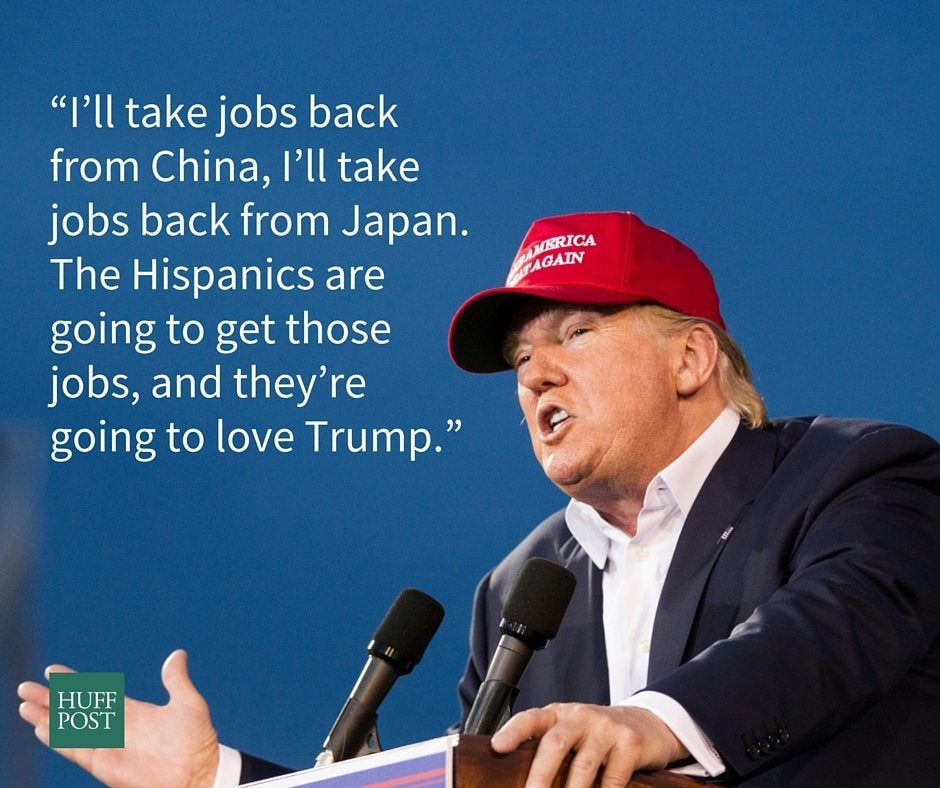 He said he'd build a border wall and make Mexicans pay for it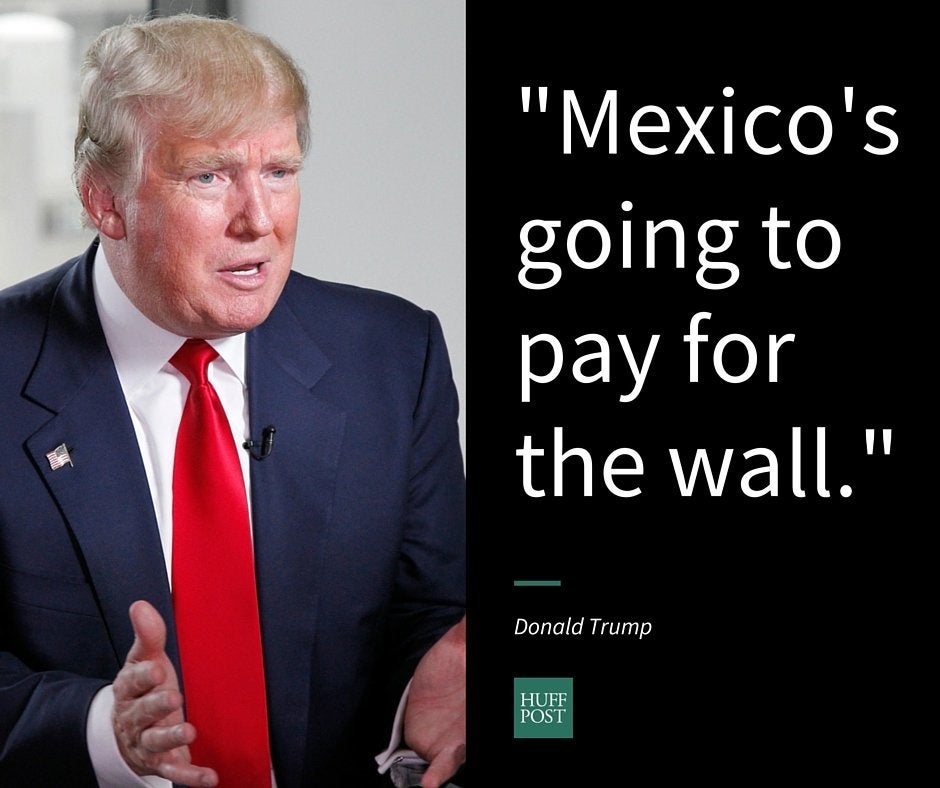 He implied a federal judge was biased and "hostile" because he's Hispanic.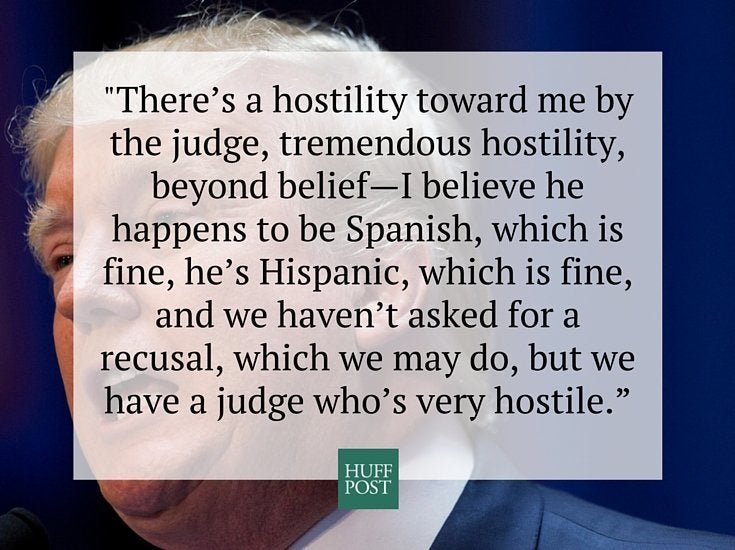 He insisted Curiel had "an inherent conflict of interest" in the case despite being American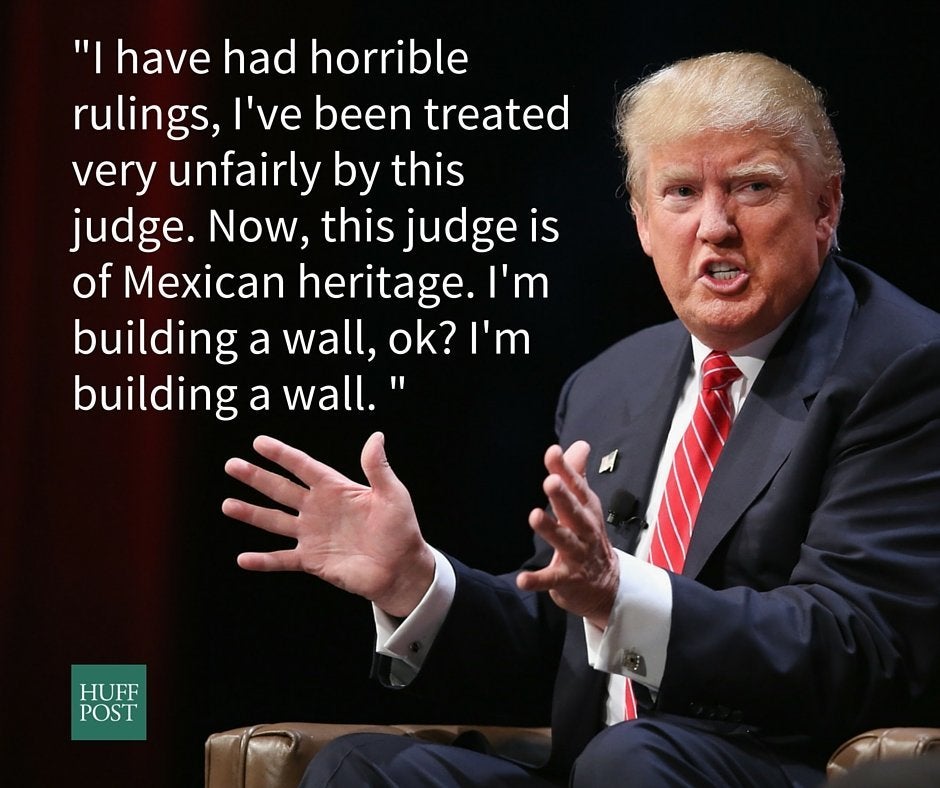 He assumed an organization with "la raza" in the name is pro-mexican.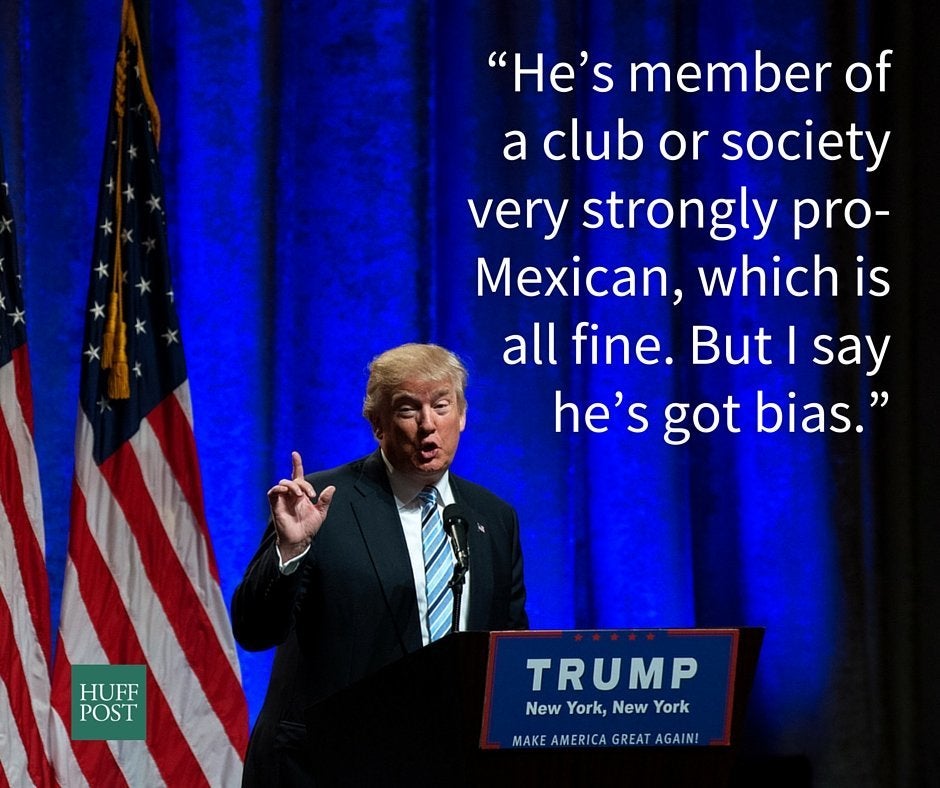 He called anti-Trump protestors "illegals" and "thugs" without proof.
The protesters in New Mexico were thugs who were flying the Mexican flag. The rally inside was big and beautiful, but outside, criminals!

— Donald J. Trump (@realDonaldTrump) May 25, 2016
He implied immigrants were the ones tearing families apart
Hillary Clinton's open borders are tearing American families apart. I am going to make our country Safe Again for all Americans. #Imwithyou

— Donald J. Trump (@realDonaldTrump) June 23, 2016
He portrayed undocumented immigrants as criminals with victims.
Obama & Clinton should stop meeting with special interests, & start meeting with the victims of illegal immigration.

— Donald J. Trump (@realDonaldTrump) June 23, 2016
Take a look at our first list of 9 outrageous things Donald Trump said about Latinos below.
Before You Go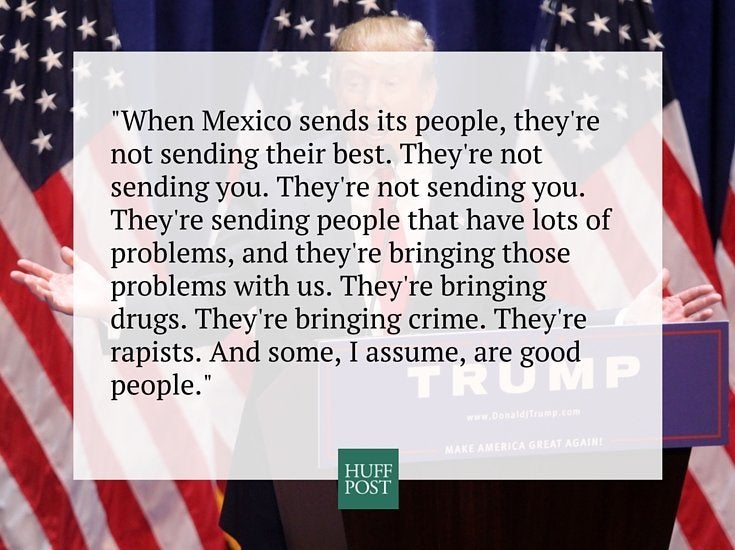 9 Outrageous Things Donald Trump Has Said About Latinos
Popular in the Community