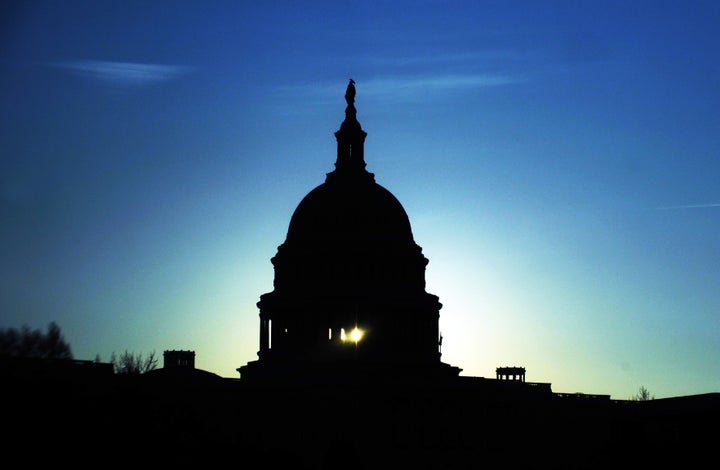 WASHINGTON -- With "transparency" and "accountability" the new buzz words amongst the incoming Republican lawmakers in Congress, one fixture that may ironically be on the chopping block is the Office of Congressional Ethics, an independent watchdog set up to handle ethics complaints.
"Even as they outline institutional reforms, GOP leaders are gearing up to kill the fledgling Office of Congressional Ethics, which helps police ethics complaints," reported the National Journal on Monday. "They are handpicking top aides, many of them old K Street hands, to staff key committees and Capitol Hill offices. Some tea party activists grouse that lobbyists and insiders are trying to 'co-opt' the GOP freshmen."
Michael Steel, a spokesman for House Minority Leader John Boehner (R-Ohio) -- who is expected to become the next Speaker of the House -- told The Huffington Post that no decision has been made at this time regarding the office, which appears to leave open the possibility that it may be defunded.
Asked today about whether the office would be eliminated, Rep. Greg Walden (R-Ore.), who is heading the GOP's transition efforts, told ABC's Top Line that it wasn't an issue he was focusing on.
"Our focus on the transition is looking at other things that are much more important. And that is how the House operates, how to open it up," he replied. "We're not focused in on the ethics side of things at all. We're not working on that issue at all."
The office's staff director and chief counsel, Leo Wise, has announced that he is leaving his job to go work with the Office of the U.S. Attorney for the District of Maryland. During his tenure, the office has looked into 69 complaints and recommended action on 13 of them, including allegations surrounding Rep. Charles Rangel (D-N.Y.)
"The House has a horrible track record on ethics, and all members would like to see a return to that," said Melanie Sloan, executive director of Citizens for Responsibility and Ethics in Washington. "They are not interested in seeing ethics rules enforced."
On Sunday, The New York Times published an editorial sharply condemning Republicans for considering eliminating the office, writing, "Outraged taxpayers who voted against business as usual in Washington should be dumbfounded. Congress's Tea Party newcomers should be the first to protect the office."
Nancy Pelosi created the office in 2008 after the Jack Abramoff scandal and resisted calls from both parties that it be scrapped.
Popular in the Community