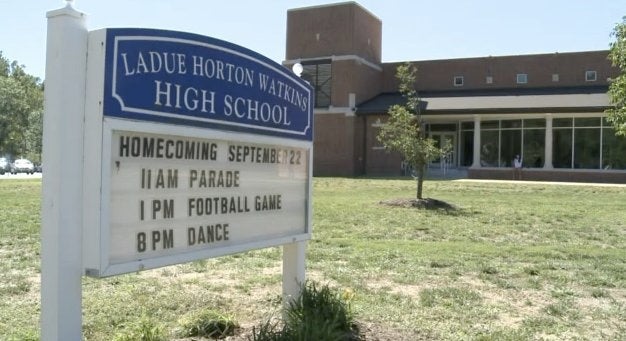 The U.S. Department of Education's Office of Civil Rights will investigate a complaint leveled by a parent regarding Ladue Horton Watkins High School's infamous "Senior List."
The vulgar and obscene document, compiled and distributed by junior boys toward the end of the school year, discusses the body parts, hygiene and sexual habits of five to 10 senior females at the Missouri school. The unofficial tradition reportedly dates back at least 10 years, and maybe as many as 30.
Ruth Ahlemeier, whose daughter called her in hysterics after she made the list, voiced her concerns to both the school and district, and also submitted a complaint to the federal government. The St. Louis Post-Dispatch reports the Office of Civil Rights is investigating the matter as a Title IX sex discrimination complaint involving the district.
Susan Dielmann, director of communications for the Ladue School District, told Patch in September that the district was "looking at efforts to curb [the tradition]. It's a culture of bullying we're trying to address. We have anti-bullying measures in place and there are plans to ramp those up."
According to the St. Louis Post-Dispatch, some of those measures include discussions with parents and current junior class leaders.
Patch reports the Ladue School District released a statement in response to the Office of Civil Rights launching an investigation:
In accordance with procedures established by the Office for Civil Rights (OCR), an organization against which an OCR complaint or investigation has been filed is not authorized to confirm or deny receipt of a complaint, nor comment on the investigation in any way.  That being said, were the Ladue School District to become a subject of an OCR complaint, the district would cooperate fully with the investigation and fulfill any requests made of the district by the OCR.  As always, the physical and emotional safety of our students is our primary objective and the district's administration is appreciative of any person or entity sharing that concern.

Some of the students involved in circulating last year's list were eventually identified and disciplined, according to the district. Previously, those responsible had succeeded in remaining anonymous.
A Texas school district launched an investigation last July when it was discovered that a real-life Burn Book -- like the one featured in "Mean Girls" -- was making the rounds on Facebook. The "Spring Woods Book" was removed from the site after Spring Branch Independent School District officials looked into the page, which featured insensitive comments and photos of students, including a "SLUTS" section.
REAL LIFE. REAL NEWS. REAL VOICES.
Help us tell more of the stories that matter from voices that too often remain unheard.
BEFORE YOU GO
PHOTO GALLERY
School Bullying Incidents