Among the OSC's charges is enforcing the Whistleblower Protection Enhancement Act of 2012, an update to an earlier law meant to protect government employees from retaliation for blowing the whistle on illegal or unethical activities in the government. The office put out a statement on Wednesday reminding federal employees that the law includes an anti-gag provision and that agencies "cannot impose nondisclosure agreements and policies that fail to include required language that informs employees that their statutory right to blow the whistle supersedes the terms and conditions of the nondisclosure agreement or policy."
"The federal government must foster an environment where employee disclosures are welcomed. This makes our government work better and protects taxpayer dollars through disclosures of waste, fraud, and abuse," Special Counsel Carolyn Lerner said in the statement. "Nondisclosure agreements and policies can chill would-be whistleblowers from coming forward. These orders must clearly state that federal employees have a right to make disclosures of wrongdoing."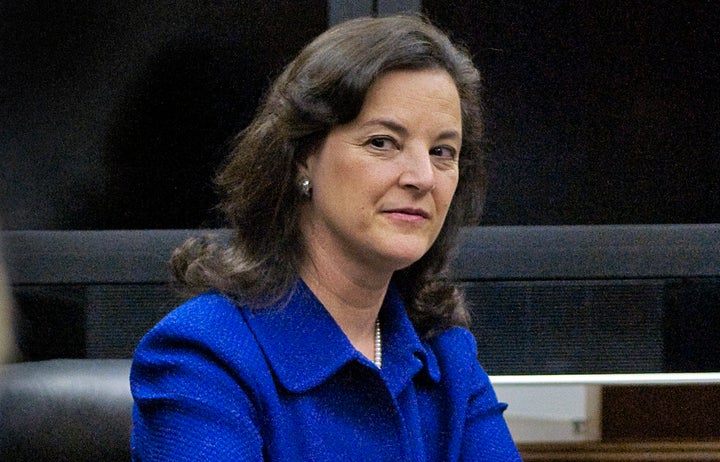 The statement comes ― probably not coincidentally ― after reports from staff at the Environmental Protection Agency, Department of Health and Human Services, and Department of Agriculture that they've been told they are not to communicate with the public. A memo HuffPost acquired that went to EPA staff said the staff should not issue press releases, update social media or change its website. Officials at HHS sub-agencies were also told not to send "any correspondence to public officials," according to a memo shared with HuffPost. The USDA's Agricultural Research Service was first told not to release any public-facing documents, but later said that guidance was issued in error.
It's not entirely clear how wide the prohibitions on communication go, and whether they're coming directly from President Donald Trump's new appointees or simply from mid-level career staff worried about doing anything that might upset the new bosses. A number of the federal employees HuffPost has talked to didn't know either and could speak only to what they had been told.
White House press secretary Sean Spicer said Tuesday that the administration is "looking into" reports about gag orders at the agencies.
The OSC note lists some examples of things that are protected: "For example, one prohibited personnel practice explicitly shields employees for blowing the whistle on any effort to 'distort, misrepresent, suppress' or otherwise censor any government 'research, analysis, or technical information' that the employee reasonably believes could, among other things, pose a substantial and significant threat to public health or safety or constitute a violation of law, rule, or regulation."
Do you work in a federal agency? Email us at scoops@huffingtonpost.com and let us know what you're seeing and hearing. To email us on an encrypted channel, create a protonmail.com account and use it to write to huffpostscoops@protonmail.com. It is only as secure as it can be if you are using the same encrypted email network on your end. It's not secure to do so on your work computer. Beware that no email network, no matter how sophisticated, is 100% secure all the time. Read more on Protonmail here.
Popular in the Community