A Florida officer struck by a fleeing vehicle was met with the aid of bystanders in the area, and his worried daughter who happened upon the scene.
Gulf Breeze Sgt. Kerstan Tatro is in stable condition after suffering a compound fracture in his arm from the Monday incident, the Pensacola News Journal reports.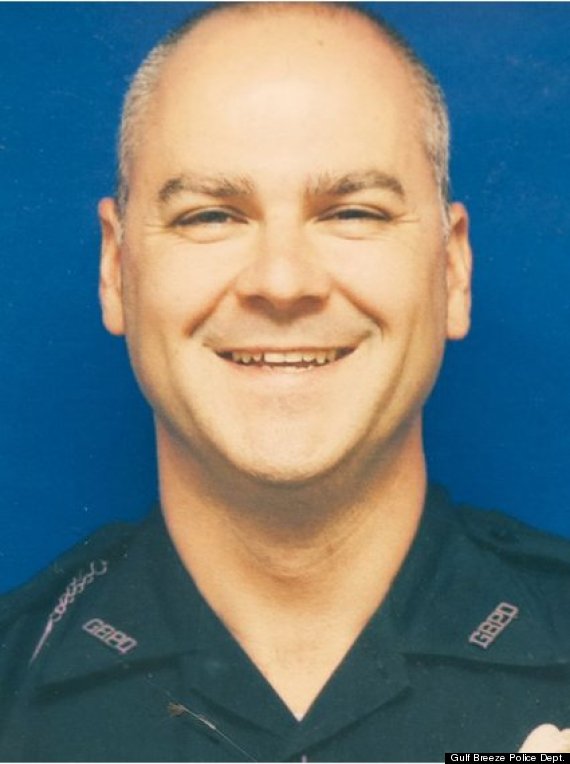 Sgt. Kerstan Tatro
Video captured by the officer's dash cam shows him stopping 30-year-old Amy Lee Giorgio, who was allegedly driving erratically, going 65 mph in a 35 mph zone, Fox10TV reports.
"You're very lethargic in your answers, you don't know the address where you live at," Tatro can be heard saying.
When he asks her for a field sobriety test, the woman starts her vehicle.
"Don't fucking do it!" Tatro shouts, reaching into the car as he is dragged along the road.
As he writhes on the ground in pain, multiple bystanders can be seen rushing to help the injured officer.
In a bizarre twist, Tatro's teenage daughter drives by the scene of the incident, crying as she asks her father if he's ok.
"That's my dad!" she shouts.
"She was screaming 'My dad, that's my dad'," Tatro told Fox10TV. "I was thinking what is she doing here?"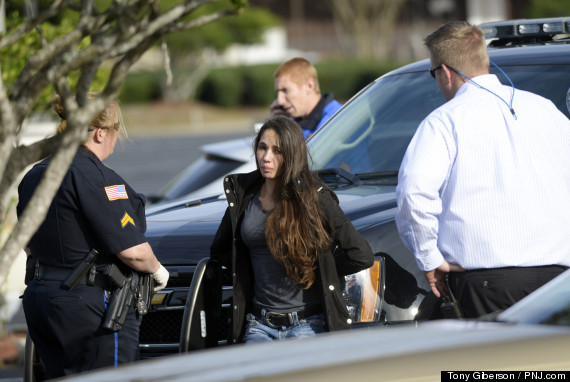 Amy Lee Giorgio is taken into police custody after being involved in a hit and run incident involving a Gulf Breeze Police officer.
The suspect has had numerous drug-related offenses in the past, and active warrants in two Florida counties.
Deputy Chief Rick Hawthorne told Fox10TV that Tatro is expected to make a full recovery.
"He's going to be in the hospital for several days due to the break in the arm just making sure no infection or anything occurs," Hawthorne said. "But he's moving around and is doing good."
REAL LIFE. REAL NEWS. REAL VOICES.
Help us tell more of the stories that matter from voices that too often remain unheard.