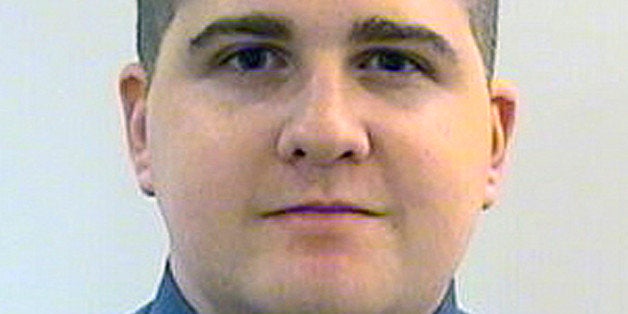 BOSTON, March 12 (Reuters) - The jury hearing the Boston Marathon bombing trial on Thursday is due to view autopsy photos of a university police officer whom prosecutors charge defendant Dzhokhar Tsarnaev murdered three days after the deadly bombing.
Tsarnaev, 21, is accused of fatally shooting Massachusetts Institute of Technology police officer Sean Collier on April 18, 2013, as he and his older brother prepared to flee hours after the FBI released pictures of the pair, calling them suspects in the attack.
In the first five days of testimony, the full court has seen gruesome photos and video of the injuries caused by the twin pressure-cooker bombs that killed three people and injured 264. But U.S. District Judge George O'Toole said on Wednesday that autopsy photos of Collier, 27, will be shown only to the jury out of respect for his family.
If convicted of carrying out the bombing and of killing Collier, Tsarnaev could be sentenced to death.
Defense attorneys opened the trial last week by admitting that Tsarnaev committed the crimes of which he is accused. They are seeking to spare him the death penalty by demonstrating that he was following the lead of his older brother, 26-year-old Tamerlan, who died after a gunbattle with police following Collier's shooting.
Federal prosecutors contend that the younger Tsarnaev, who emigrated with his family from Chechnya a decade before the attack, was driven by an extremist view of Islam and a desire to strike back at the United States in revenge for military campaigns in Muslim-dominated countries.
Collier's death marked the start of a chaotic 24 hours. The brothers carjacked a man and hurled explosives at police during a gunbattle that ended when Dzhokhar Tsarnaev roared off in a car, running over and killing his brother before disappearing into a drydocked boat in the Boston suburb of Watertown. Police found him the next evening, after a day-long lockdown of the Boston area when hundreds of thousands of people hid in their homes.
The jury on Wednesday heard from MIT police dispatcher David Sacco, who tried to reach Collier by phone and radio after getting an emergency call about gunshot-like sounds near Collier's location on campus.
"We didn't get any response," Sacco testified. "It became an amount of time that wasn't comfortable."
The bombing killed restaurant manager Krystle Campbell, 29, and graduate student Lingzi Lu, 23, as well as 8-year-old Martin Richard. (Reporting by Elizabeth Barber; Editing by Scott Malone)
Calling all HuffPost superfans!
Sign up for membership to become a founding member and help shape HuffPost's next chapter
BEFORE YOU GO
PHOTO GALLERY
Boston Marathon Bombings