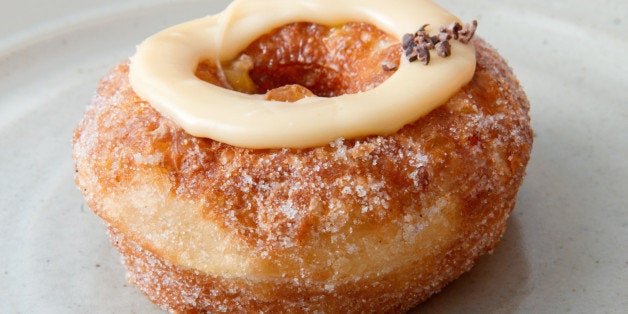 Dominique Ansel, while promoting his new cookbook Dominique Ansel: Secret Recipes (out October 28), has shared his recipe with ABC's Good Morning America and not only is it long, involved and calls for a whole slew of special equipment, but the website has filed this recipe's difficulty level under extreme. This is not a joke.
The recipe, which goes on for paragraphs upon paragraphs, takes a total of three days to make. THREE. DAYS. It absolutely requires a stand mixer -- to beat in the 26 tablespoons of butter -- and a ruler, because that's the kind of recipe you're dealing with. And guess what? This is the at-home version of the Cronut recipe. We imagine it gets far more complicated when baked in a bakery.
After months of mocking the Cronut and its never-ending line, we can finally say this: we get it. We totally and completely get that this beautiful pastry is worth the hours of wait because it takes ages to make.
Related
Before You Go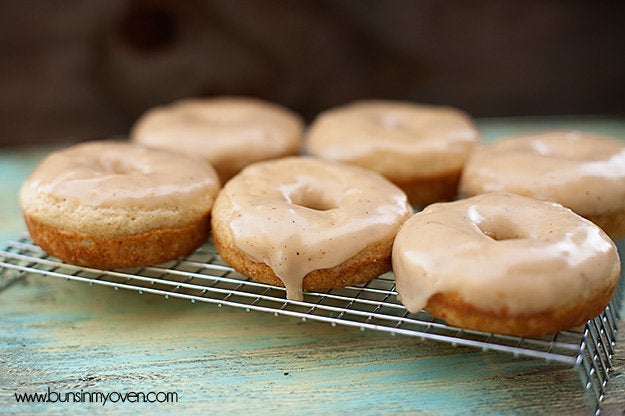 Doughnut Recipes