WASHINGTON -- The Obama administration announced on Thursday it will do a case-by-case review of deportations, allowing many undocumented immigrants without criminal records to stay in the United States indefinitely and apply for work permits.
Department of Homeland Security Secretary Janet Napolitano will send a letter on Thursday to Senate members who had asked for details on how the agency would prioritize its immigration enforcement. The policy change is meant as a framework to help prevent non-priority undocumented immigrants from "clogging the system," senior administration officials said on a conference call with reporters Thursday.
First, the agency will look at its pending immigration cases and close the low-priority cases, so immigration courts can focus on the most serious ones, administration officials said. The low-priority cases can be reopened if circumstances require. Next, guidance will be given to immigration enforcement agents to help them better detect serious criminals and other high-priority undocumented immigrants.
Undocumented immigrants whose cases are closed will be allowed to apply for work permits, but will not be given them automatically, officials said.
The move was perhaps meant to combat harsh criticism from Latino groups and immigration reform advocates, who have rebuked President Obama for continuing to deport undocumented people at record rates, while at the same time insisting he supports immigration reform.
Although the Obama administration has repeatedly said its deportation policies focus on the "worst of the worst," immigrant rights groups say enforcement agents still net a large number of non-criminal undocumented people.
The administration had earlier attempted to defend its record on Tuesday, with a blog post meant to "set the record straight" on the Secure Communities enforcement program.
Cecilia Munoz, White House director of Intergovernmental Affairs, wrote that more than half of all removals are of people with criminal records. Among non-criminals, most of those removed were apprehended crossing the border, had recently arrived in the United States or had been previously deported, she wrote.
"Those statistics matter," Munoz wrote. "While we have more work to do, the statistics demonstrate that the strategy DHS put in place is working."
The administration earlier tried to clarify its immigration enforcement policies in a June memo, which specifically recommended prosecutorial discretion. That memo cited the possibility of considering whether a person under removal proceedings would otherwise be eligible for the DREAM Act, an un-passed bill that would allow some undocumented young people to gain legal status in exchange for two years of college or military service.
Sen. Dick Durbin (D-Ill.), one of the key supporters of the DREAM Act, applauded the administration's decision Thursday.
"The Obama Administration has made the right decision in changing the way they handle deportations of DREAM Act students," Durbin said. "These students are the future doctors, lawyers, teachers and, maybe, senators, who will make America stronger. We need to be doing all we can to keep these talented, dedicated, American students here, not wasting increasingly precious resources sending them away to countries they barely remember.
Durbin pledged to "closely monitor DHS" to ensure the new policy would be implemented.
But increased discretion on the part of administration prosecutors may not be enough to please advocacy groups, many of which argue the administration should abolish certain enforcement programs altogether.
"In order to fulfill its promises, the administration must end policies like Secure Communities that result in the criminalization of innocent immigrants who are Americans in Waiting like those who came before them," said Chris Newman, legal director of the National Day Laborers Organizing Network, in an email statement. "The administration has pursued policies that are sowing fear and devastation among immigrant communities, and it must reverse course to stop the Arizonification of the country," he added, referencing Arizona's strict immigration enforcement policies.
View this slideshow to see who could benefit from prosecutorial discretion: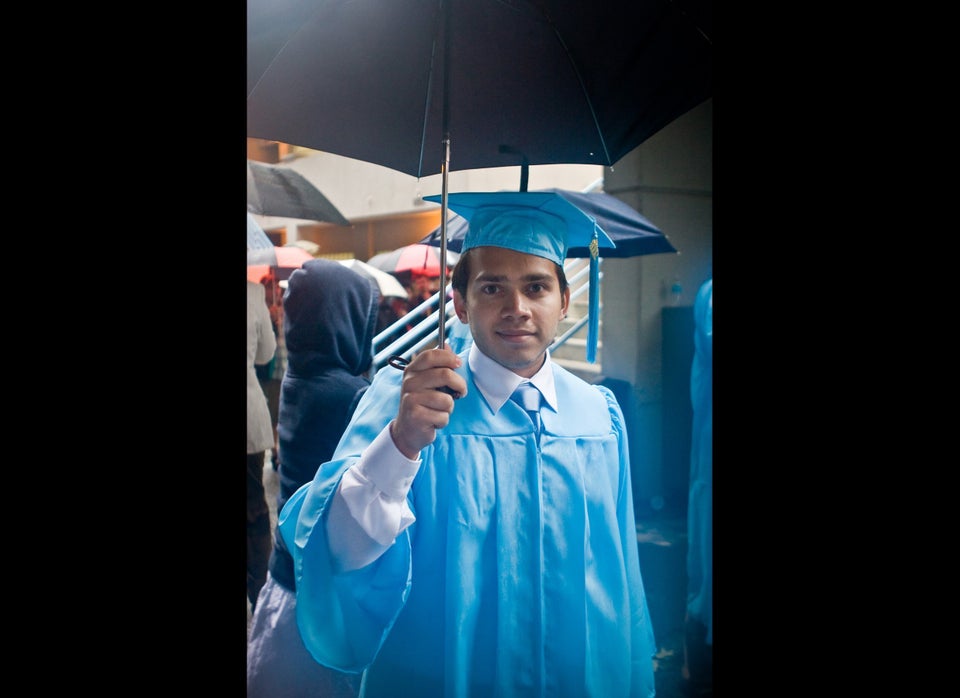 Who Will New Changes In Deportation Policy Help Most?
Popular in the Community